Governors Island, NY guide for kids and families
Check out Governors Island, NY in the summer months for amazing free events, cool bike rides and more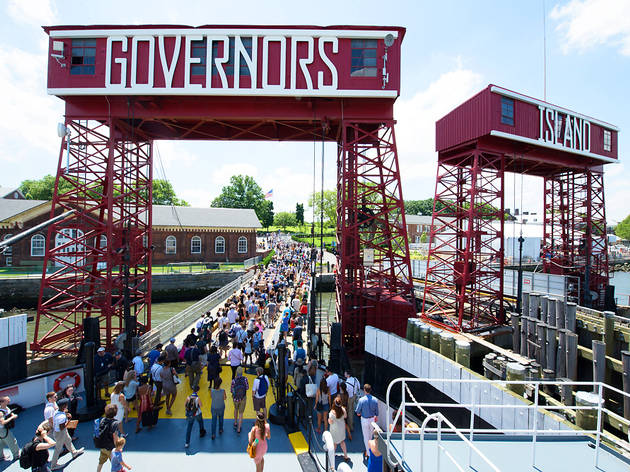 Governors Island, NY is an amazing place for fun with the kiddos! Check out Governors Island events, free Governors Island concerts, City of Water Day, FRINGE festival and more during the summer months on 172 grassy acres. There are plenty of fun outdoor activities for kids to keep 'em busy, plus you can get there via a fun boat ride (the little ones love this part).
When does Governors Island open?
This year, Governors Island opens on May 1, 2018.
Governors Island, NY activities for kids
Dubbed Play:ground by creators and NYC parents Eve and Alex, this non-traditional adventure playground boasts endless fun for kids. It offers both simple and found materials to play with, allowing your little ones to imagine driving a car, cooking a meal, flying and even living with wild animals.
Read more
Summer leaves NYC families on the prowl for the city's best kids' playgrounds and splash parks (because what's summer without a visit to Ancient Playground or Imagination Playground at Burling Slip?). What you may not know is that Governor's Island NY unleashed one of the impressive slide sets in NYC history in 2016.
Read more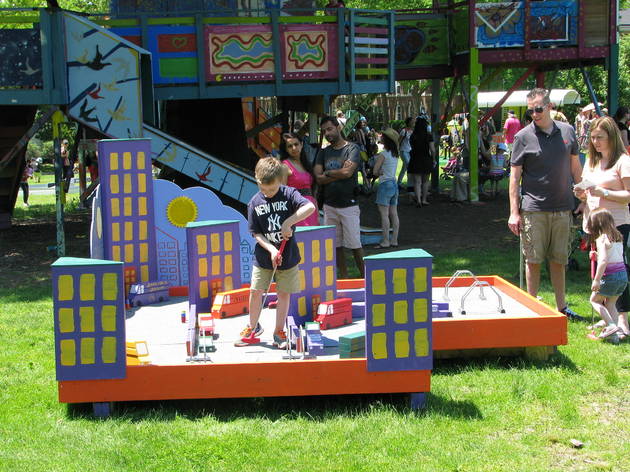 Figment NYC Art Installations
Every year at the parade ground (the largest open green area on the island), Figment NYC brings a series of interactive art installations to Governors Island—expect an artist-designed minigolf course, a custom tree house and a walk-through pavilion.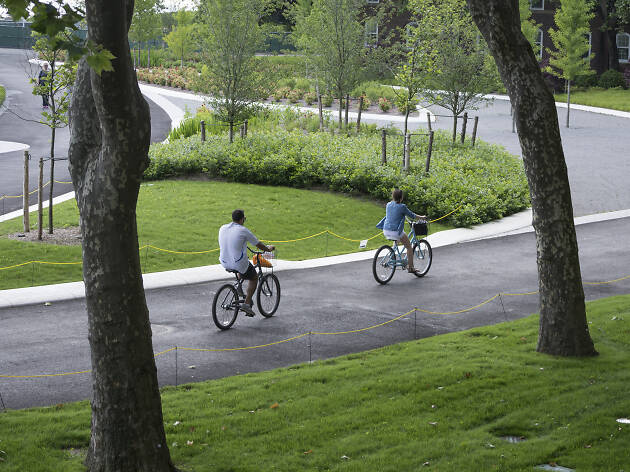 Bike rentals at Colonels Row
With five miles of car-free paths, zipping around the island on a bike is a no-brainer. Free cruiser rentals are offered weekdays between 10am and noon (kids' bikes, child seats and tandem bikes are also available; $10–$20). Blazing Saddles also has four- and six-seat surreys (think pedal-powered golf carts) so everyone can ride together ($30–$45). Got bikes of your own? Bring 'em over with you on the $2 Governors Island Ferry, departing from the Battery Maritime Building or Brooklyn Bridge Park Pier 6.

Bonus: Governor's Island has two Citi Bike docking stations available at the ferry landing—you can use your annual membership or purchase a short-term membership from the kiosk.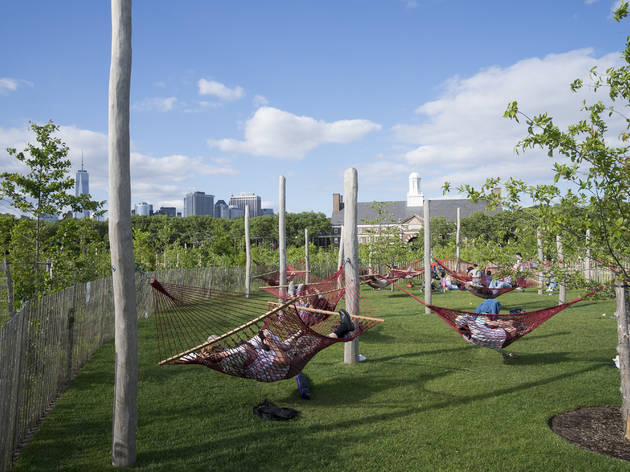 Hammock Grove
Kids will love clocking some lazy swing time in the Hammock Grove, a 10-acre slice of heaven. Fifty red-rope hammocks are rigged up on treelike poles—if you're lucky, you and the fam can grab two or three and bliss out with BYO story-time books. It's also right near the ball fields, a play area with climbing structures and swings, plus play fountains
in Liggett Terrace.
Free Art Island Outpost
Located outside Building 14, the Outpost is open from 11am to 3pm on Saturdays and Sundays throughout the summer. Skilled Teaching Artists from the Children's Museum of the Arts help kids partake in art and recycling projects inspired by nature at their tent-shaded tables. Ages 1–15.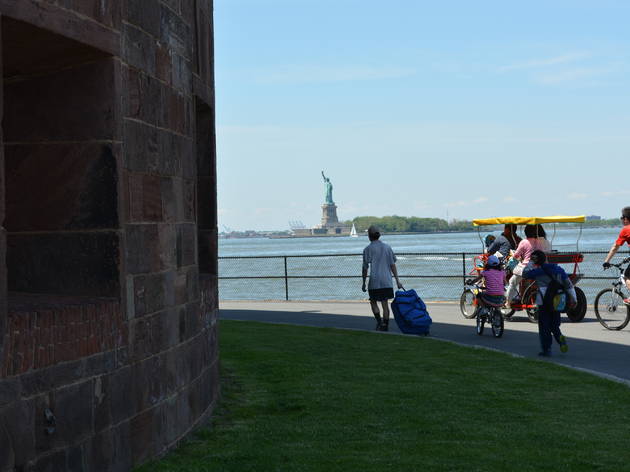 Have a picnic!
Reserve a grill or picnic table via this gatherings form for your next BBQ. The reservation even includes a Radio Flyer wagon for transporting goods to the grilling area.