Best kids' shows on Netflix to watch now
Super heroes, princesses, fairy tales and more: the best kids' shows on Netflix offer plenty to love!
Looking forward to a cozy night in? Marathon some of the best kids' shows on Netflix while you're at it! (Dessert not required but encouraged.)
While streaming, families can kick back with great cartoons for kids (like Sofia the First), informative educational shows (including Ask the StoryBots) and classics that have been rebooted! (The Magic School Bus is ready for a whole new generation.) Plus, you can also access the best family movies of all time on Netflix, too. You've heard The Muppets is on this month's list, no doubt.
Check out what's happening and enjoy! Don't forget to share the popcorn.
Need more streaming recs? See the best family movies on Netflix and the best new kids' movies on Netflix.
Best kids' shows on Netflix
Courtesy 20th Century Fox/Universal
1. The Boss Baby: Back in Business
A work-life balance can be difficult to achieve, especially when you're repping Baby Corp Headquarters—a tough job for even the most experienced. In this DreamWorks series, the Bossy Baby is tasked with many a challenge: stopping a constantly-crying kiddo, selecting the winner of the Lil' Dumpling Pageant and so much more.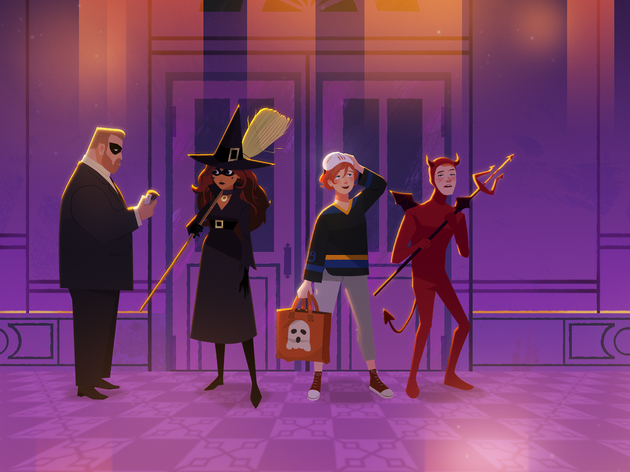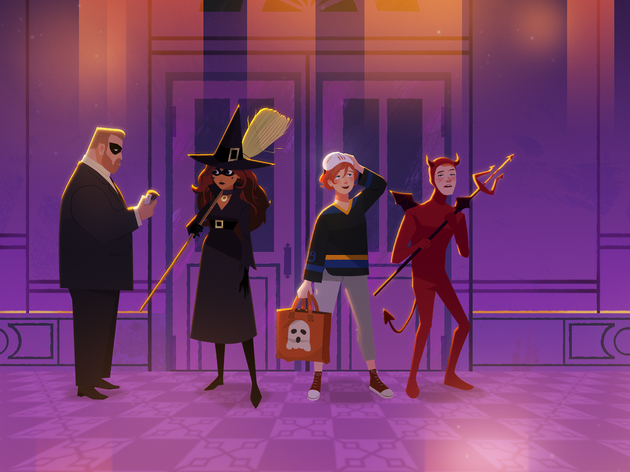 Courtesy: Netflix
What happens when a young orphan enrolls in V.I.L.E. Academy? Well, she trains to become a thief. See what happens when Carmen learns the truth about her new school.
Courtesy: Netflix
Disney has its fair share of princesses. However, this cartoon marks the first time it tells the story of a royal little girl. Sophia presumes a new title overnight when her mother marries the king, thus a new generation of princesses is ushered into the Disney canon. Sofia learns all about her role and what it takes to be worthy of the crown. Some OG princesses like Jasmine and Ariel make appearances throughout the series to impart their wisdom on the little lady.
4. Lemony Snicket's A Series of Unfortunate Events
It's no surprise that this bestseller received the Netflix treatment. In this book-turned-series, viewers journey alongside three orphans who are trying to uncover their parents' mysterious demise. If that wasn't challenging enough, they're also forced to put up with a wicked guardian, Count Olaf, who's after the family's wealth.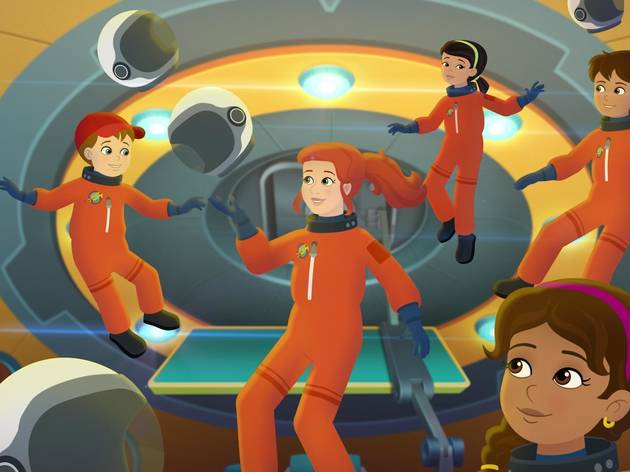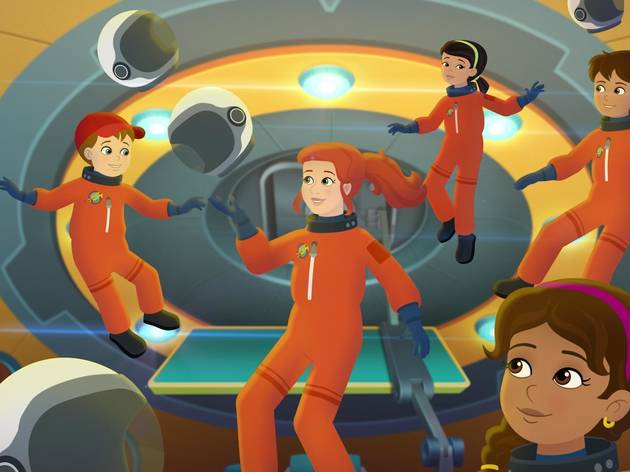 Courtesy: Netflix
The Magic School Bus rides again! The '90s gem follows Ms. Frizzle and her class as they journey on epic field trips. Now, a new generation is ready to devour the lovable series.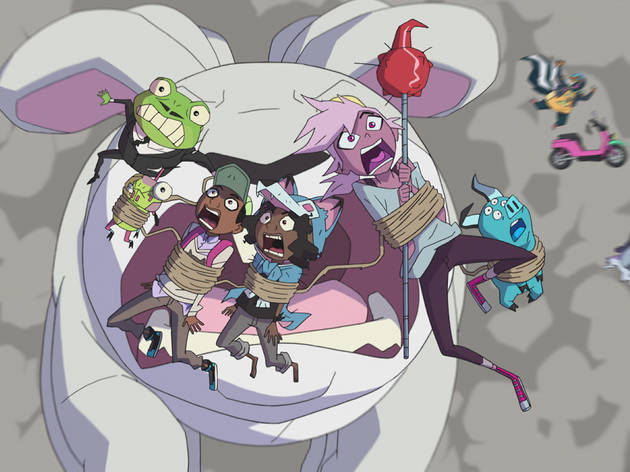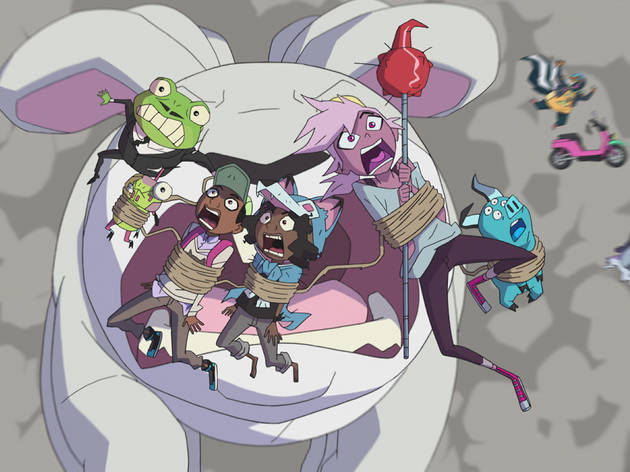 Courtesy: Netflix
6. Kipo and the Age of Wonderbeasts
Kipo is thrown for a loop when a mutant attack removes her from her life underground and takes her above the surface. How will she survive? Now in its final season, Kipo and the Age of the Wonderbeasts is an action-packed adventure.
Courtesy Netflix
7. DreamWorks: Trolls the Beat Goes On
If the Trolls movie didn't provide enough time with this colorful crew, check out The Beat Goes On to keep up with Poppy, Branch and co. as they party on!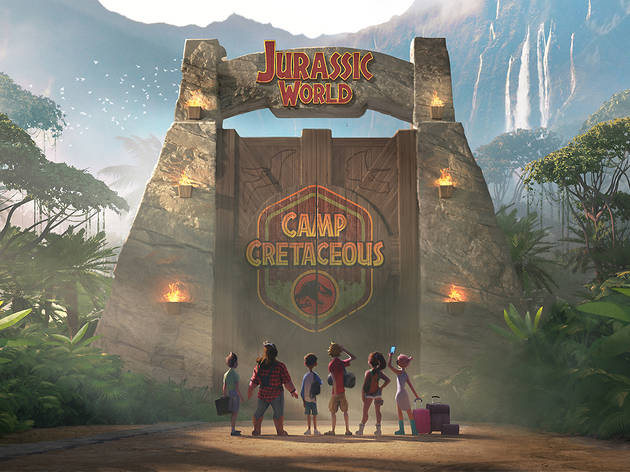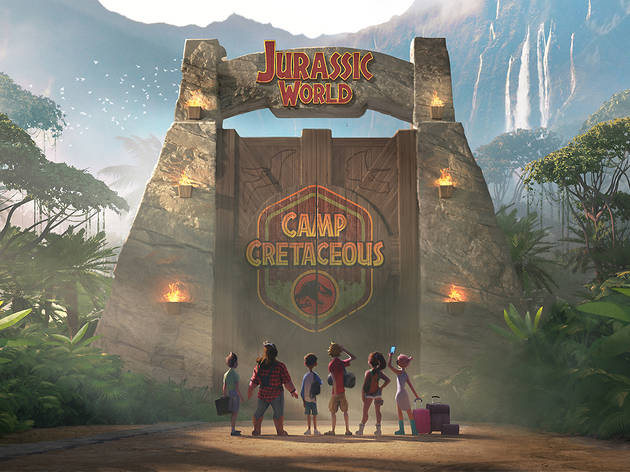 Courtesy: Netflix
8. Jurassic World: Camp Cretaceous
A must for all paleontologists in the making, Jurassic World: Camp Cretaceous follows teens who need to put their survival skills to good use when dinos on Isla Nublar cause chaos for their camp.
This classic never goes out of style. Take a ride with Thomas and his locomotive pals as they make their way through the Island of Sodor.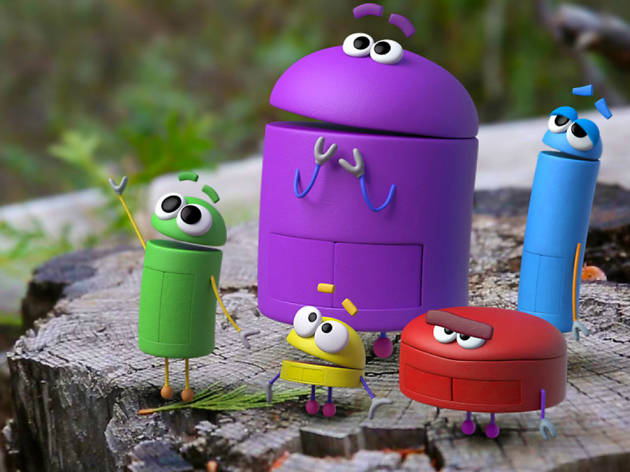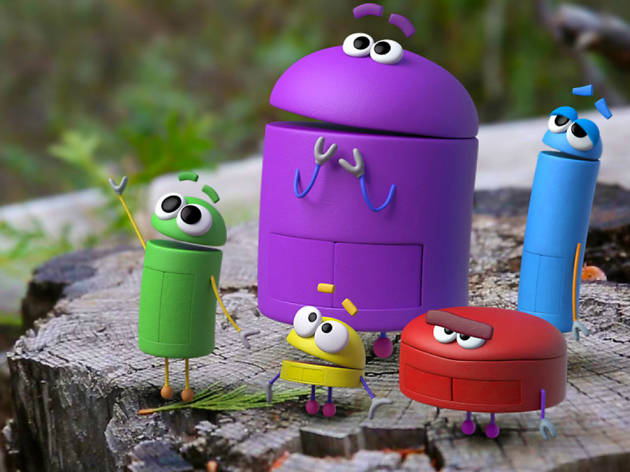 Courtesy: Netflix
When things seem overwhelming, Beep, Bing, Bang, Boop and Bo of Team 341B are here to help little ones uncover all of their curiosities, including: "How do flowers grow," "How do ears here?" and "What is electricity?"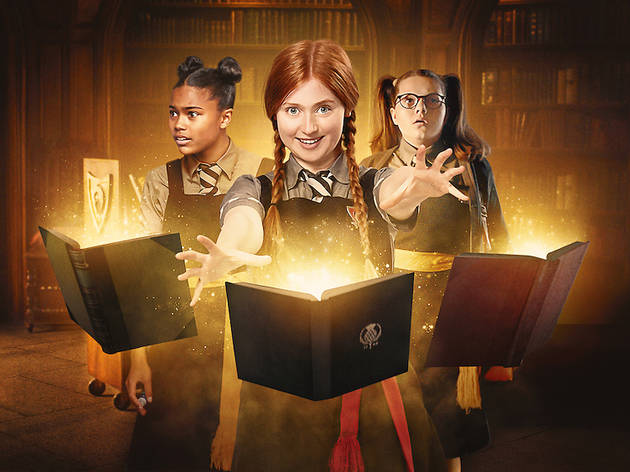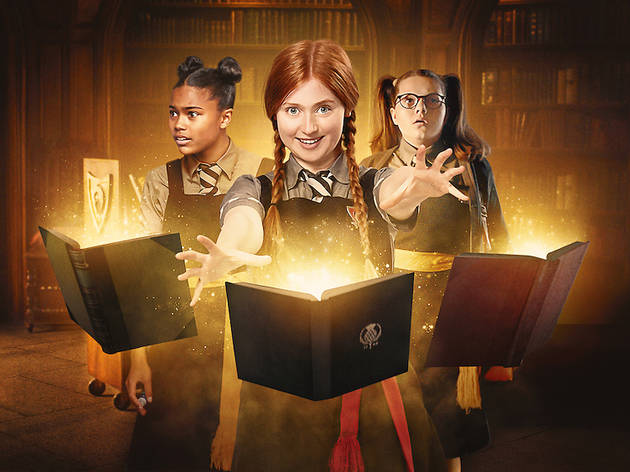 Courtesy: Netflix
With nods to Harry Potter, The Worst Witch books come to life in this charming, fantastical Netflix series. During season four, the odd-witch-out, Mildred, competes against Ethel in a slew of magical pursuits in order to be named Head Girl.
Courtesy: Netflix
12. Super Monsters: Dia de los Monsters (Available October 9)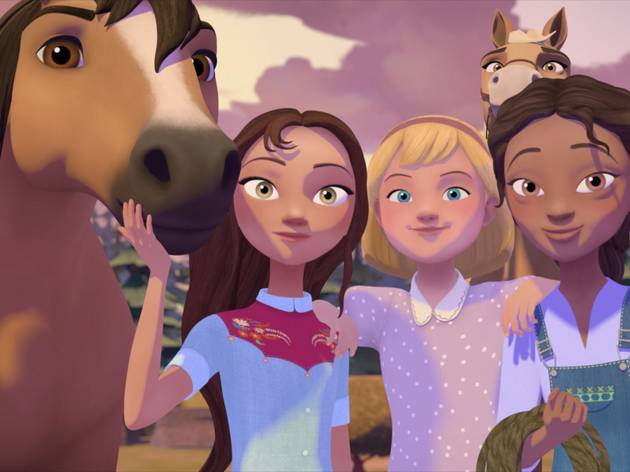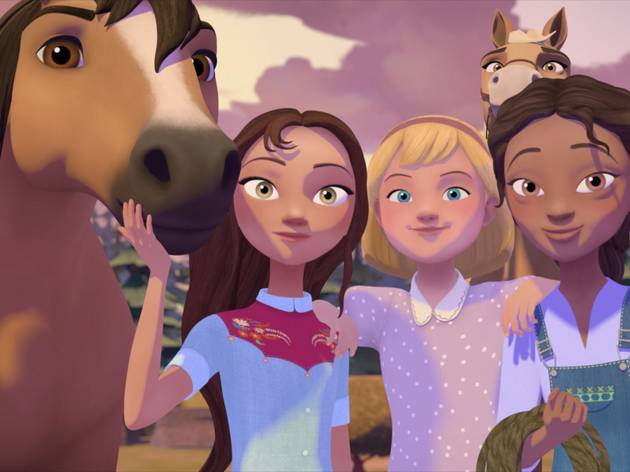 Photograph: Courtesy Netflix
A little city girl gets a taste of a bucolic lifestyle when she moves to the country and beomes BFFs with a wild horse. This is perfect for the little equestrians in your life.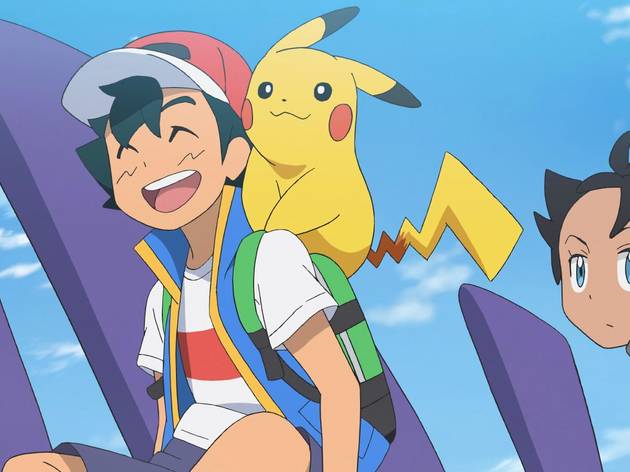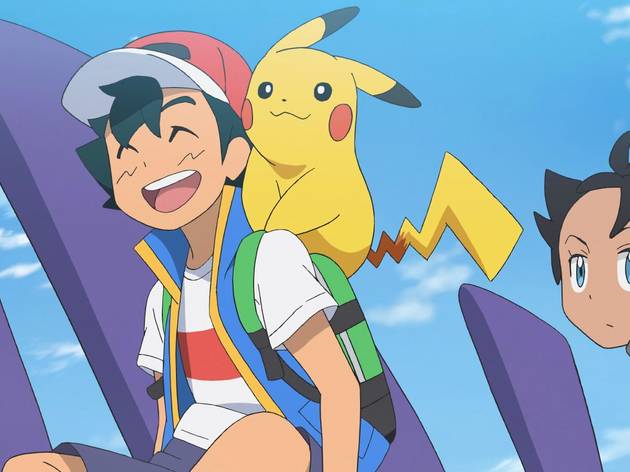 Photograph: Courtesy Netflix
14. PokéMon Journeys: The Series
Gotta catch 'em all! Even years after PokéMon first rose to fame, these wonky creatures are as entertaining as ever.
They look the same, but Tia and Tamera couldn't be more different. The twins, who were separated at birth and adopted by different people, stumble upon one another during a shopping spree. Then, their whole lives change.
More fun for kids: What's new on Netflix