25 best bands for kids
The children's music scene sure has come a long way in recent years. We've compiled a list of the best bands for kids—we guarantee you'll want to expose your children to all 25 of these performers.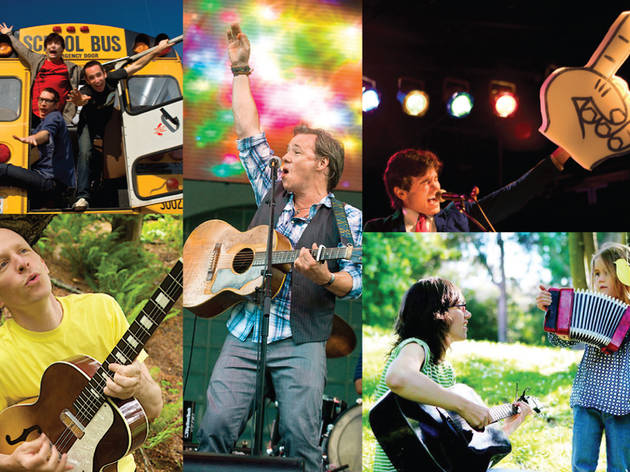 Kids' music is not what it used to be—the Raffis of yesteryear have long since been replaced with a hipper, more diverse crowd of kids' bands, seemingly all with the common goal of closing the gap between cutesy-wootsy, tear-your-hair-out kiddie lyrics and something parents actually want to listen to. Today, the "kindie" genre consists of long-standing musicians who have made the jump from adult music to kids' fare (They Might Be Giants, former Del Fuegos member Dan Zanes, former Presidents of the United States of America member Chris Ballew, now known as Caspar Babypants, to name a few). Read on for our picks of the top 25 kids' bands—then join your budding record nerd in collecting (okay, downloading) their singles and CDs.