6 foolproof ways to find the best babysitter
Ready to find a sitter that actually meets your expectations? We've got you covered with these lifesaving tips.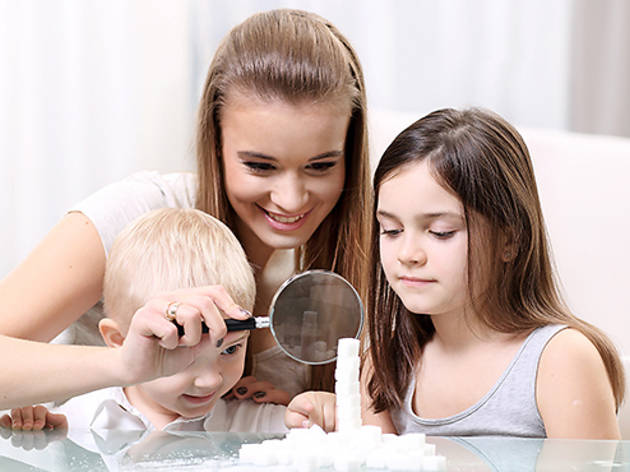 RECOMMENDED: Babysitters guide for families in NYC
1. Check out online sitter sites

Though these sites may seem to fall into the same category as online dating, they are legitimate enough to provide photographs, online reviews and full background checks (examples include SitterCity.com, Care.com and Babysitters4hire.com). Be sure to thoroughly read through the sitter's qualifications to see if he/she has the appropriate skill set to care for your child. A sitter who specializes in watching tweens may not be qualified to care for an infant.

2. Contact nanny agencies

Using an agency will allow quick and easy access to only the most qualified caregivers and nannies in the city. If you don't have the time to look into a site or find someone on your own time, employing the help of experts is always your best bet. (Try: Absolute Best Care, Inc.; A Choice Nanny; My Child's Best Friend.)

3. Don't underestimate word of mouth

Break out the address book and ask around for babysitter suggestions. Maybe you'll find a close family friend who has a college-aged student looking for work, or maybe one of your friends has a go-to babysitter you can borrow. Trusted friends and family are a great resource when you're trying to find someone you can depend on for reliable child care.

4. Ask around school

It is more than likely that plenty of fellow parents at your child's school have trusted sitters. While they may not be willing to share them just yet, reaching out to the school community can help tremendously in your search for the right caretaker. Ask around with teachers and fellow moms, or create a flyer with information about the job. With the school's permission, you can print out notices and post them on school bulletin boards.

5. Filter out your candidates with in-person interviews

Once you've used different resources and you think you've narrowed down your search, an in-person interview is best way to get to know a potential babysitter. This way, you will be able to see if the candidate fits into your family and overall home atmosphere. Don't forget to ask them "in case of emergency" questions, and feel free to have your kids there too. The most important thing a babysitter needs to know is what to do in a sticky situation, but they also need to know how to interact with your little ones.

6. Determine what you can afford

At the beginning of your search, make sure to keep in mind how much you are willing to spend. If you determine this rate when you start, it will filter out both under-qualified candidates and sitters you simply can't afford. If you are not sure where to begin, a good tip is to find a suitable sitter and then be ready to negotiate in person.