Behind-the-scenes birthday parties: Hiho Batik
We got an inside look at birthday parties at Hiho Batik, a new craft shop and clothing store for stylish little Brooklynites.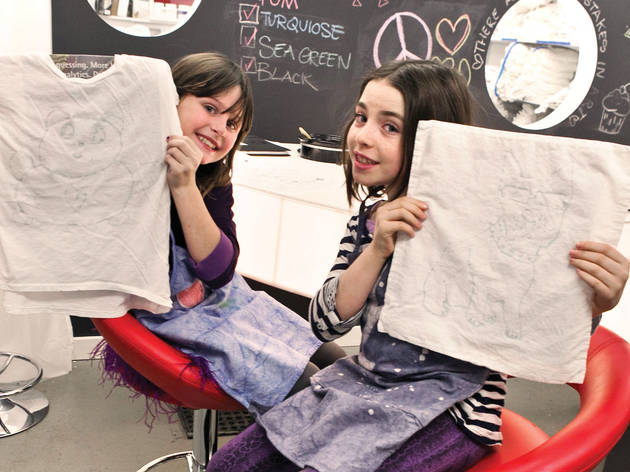 1/6
Photo: Caroline Voagen Nelson
1. Kaya and her pal Sophie show off their cool creations. Sophie batiked a bulldog onto a pillowcase, while Kaya picked a T-shirt for her panda bear design. "Panda bears are my favorite animal, tied with polar bears," says Kaya. "And I always make pillowcases, so I picked a shirt this time."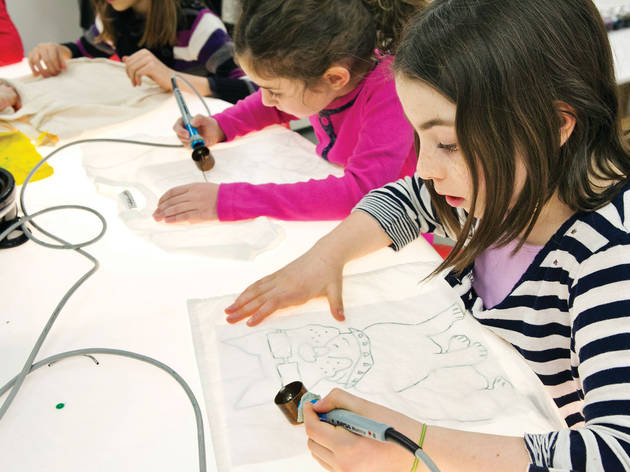 2/6
Photo: Caroline Voagen Nelson
2. The girls worked intently to apply wax to their designs. The light-up table allows them to see their motifs through the fabric, which makes tracing easier.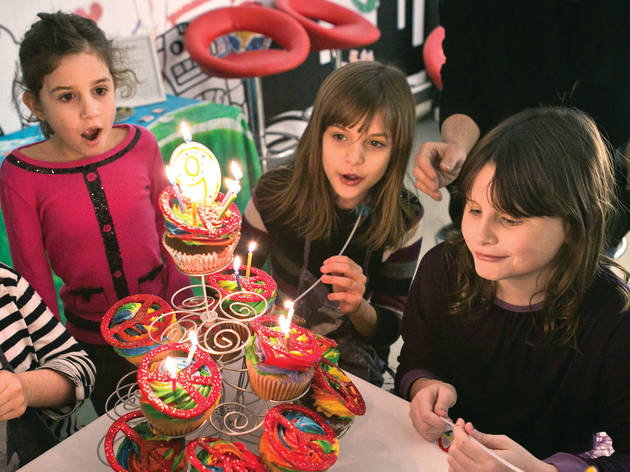 3/6
Photo: Caroline Voagen Nelson
3. Birthday girl Kaya made a wish before blowing out the candles on her cupcake tree. She chose the party venue herself, hinting at a possible future in the family business—fashion design. Parents Harald and Lynn Husum own the hip kids' clothing company Appaman, and are also big fans of Hiho Batik. Says Lynn, "It's fun for them to have their designs realized."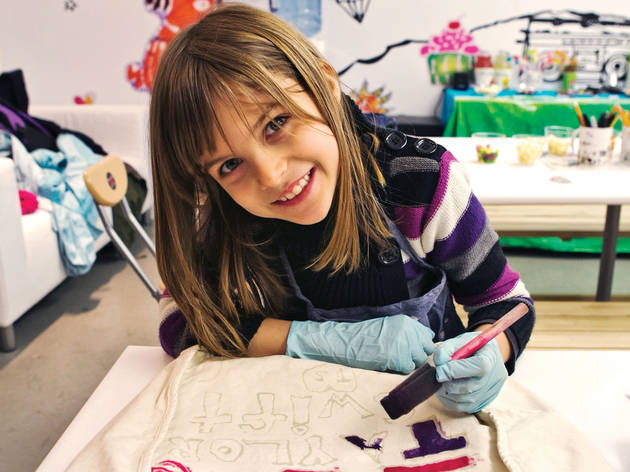 4/6
Photo: Caroline Voagen Nelson
4. After applying wax to their bag, shirt or pillowcase, the kids donned aprons and gloves to dab on dye. Party guest Parker inked in her i love taylor swift tote bag, which would later be dyed by the store in a color of her choosing. Items are ready for the guests to pick up five to seven days later.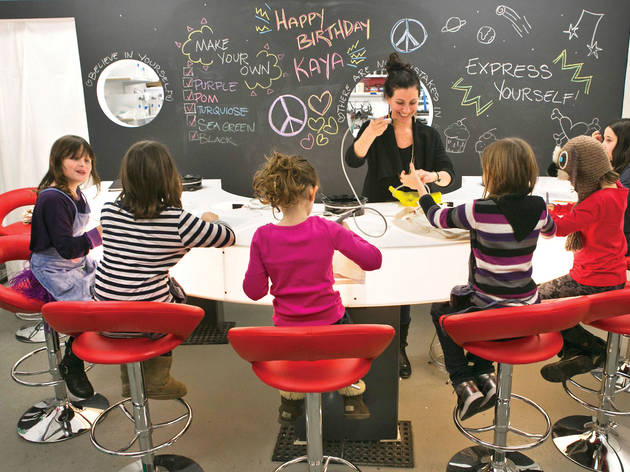 5/6
Photo: Caroline Voagen Nelson
5. After drawing their designs with a Sharpie, the girls moved on to the light table to apply wax over the top. Gordon showed the crafty kids how to use the special wax pen to trace their drawings. The store provides a book of stencils batikers can choose from, but guests can also choose to draw their own design.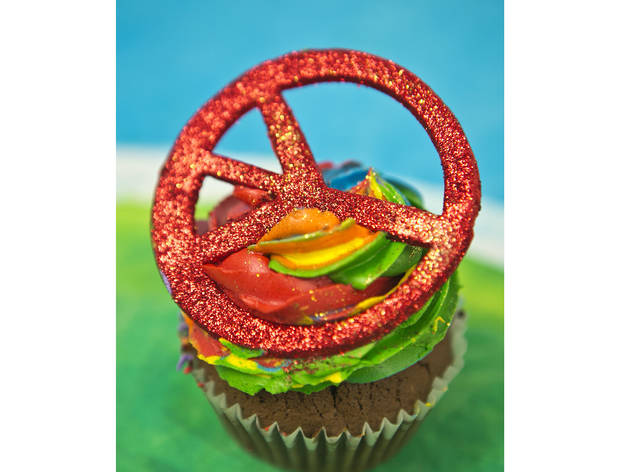 6/6
Photo: Caroline Voagen Nelson
6. Kaya and her pals snacked on tie-dye cupcakes with red peace signs from Cousin John's Bakery (cousinjohnsbakery.com) to fit the party's peace theme.
Pint-sized Park Slopers love Hiho Batik for its stylish batik apparel, which is made by using the traditional method of applying waxes and dyes to fabric. But for crafty kids who want to try the technique themselves, the store also doubles as a studio and party space. Store owners Julia Gordon and Robyn Stylman can make stencils to fit any party theme; guests are also invited to "graffiti" the space's chalkboard walls after their creations are complete.Kaya, 9, the daughter of Harald and Lynn Husman, owners of children's clothing companyAppaman, had her ninth birthday at the craft spot and we were there to get an inside look—click through our slide show, below, to find out more about birthday parties at Hiho Batik. 184 Fifth Ave at Berkeley Pl, Park Slope, Brooklyn (718-622-4446, hihobatik.com). Prices start at $40 per person for up to 20 kids. Ages 5 and up.

RECOMMENDED: Behind-the-scenes at five buzz-worthy birthday parties in NYC