Behind-the-scenes birthday parties: Pop Star Parties
At Pop Star Parties, tweens record their own songs—we got an inside look at all the action that takes place during the birthday parties!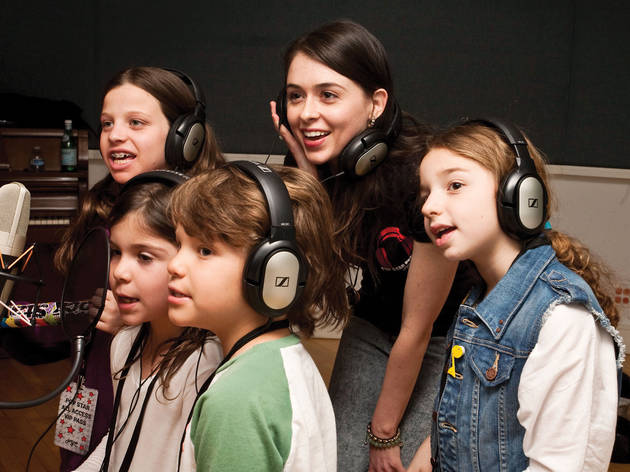 1/6
Photograph: Camille A Fernandez
1. After a few vocal warm-ups, Morgan and her friends were fitted for headphones to record their own versions of Taylor Swift's "I Knew You Were Trouble" and One Direction's "One Thing." "I wanted to feel like I was a performer at a concert,"explains the birthday girl.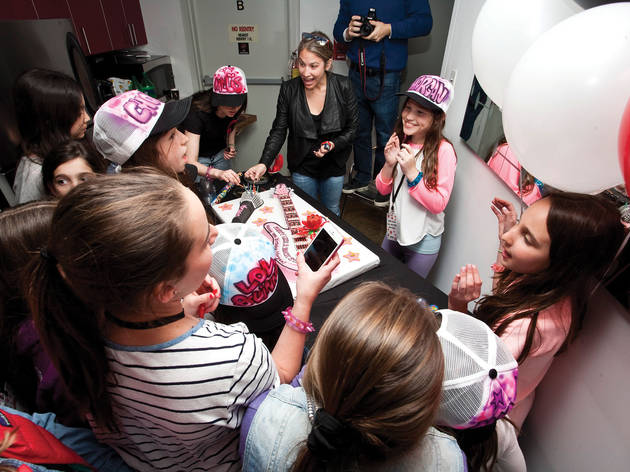 2/6
Photograph: Camille A Fernandez
2. Morgan's friends sang a five-minute version of "Happy Birthday" that they had learned at camp before diving into a pink, electric guitar–shaped cake. "Every year I get a cake from Bill at Creative Cakes (creativecakesny.com). They're the best," says Morgan.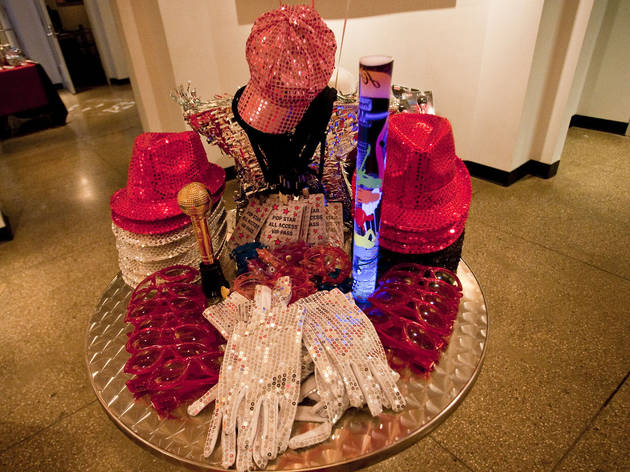 3/6
Photograph: Camille A Fernandez
3. Upon arrival, guests got goosed up with sequined fedoras, gloves (à la Michael Jackson), light-up shades and VIP passes.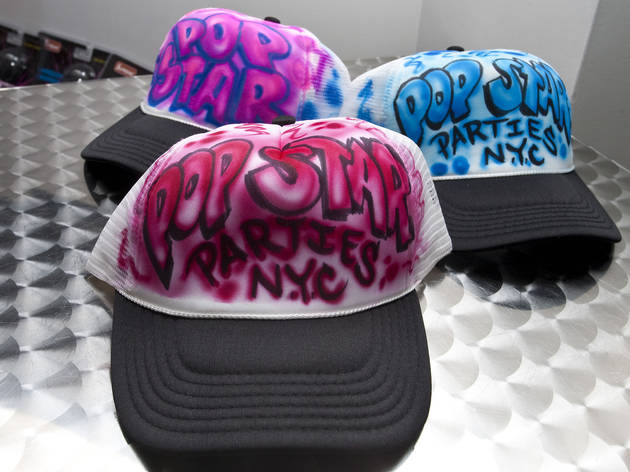 4/6
Photograph: Camille A Fernandez
4. A graffiti artist was even on hand to create cool custom hats for the the tweens.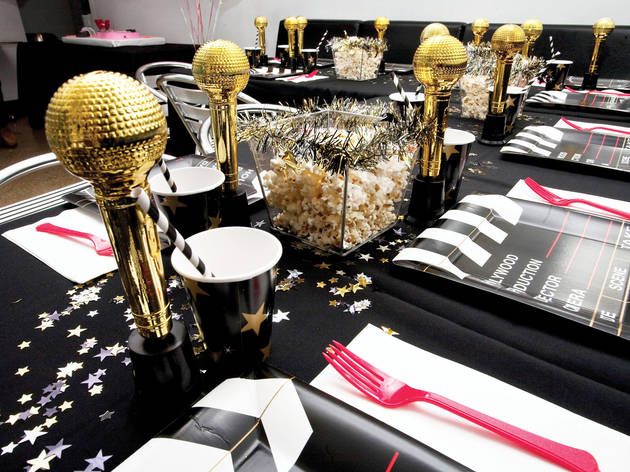 5/6
Photograph: Camille A Fernandez
5. While music technicians mixed the newly recorded tracks, guests munched on pizza and popcorn and listened to Top 40 tunes.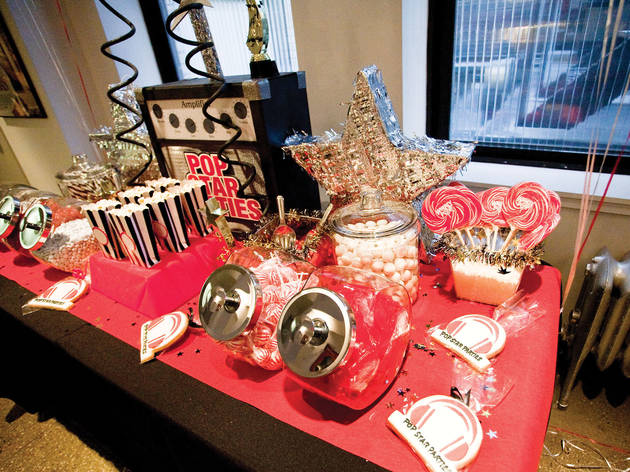 6/6
Photograph: Camille A Fernandez
6. In between singing and celebrating Morgan's double- digit birthday, the girls crowded around the candy bar to enjoy sweet treats like cookies, licorice and lollipops.
Few tweens have the chops to land a recording contract with a studio where superstars like the Jonas Brothers, Miley Cyrus, Mary J. Blige and the actors from Pitch Perfect have sung, but guests of Pop Star Parties might as well be Grammy winners. At Deetown Studio, kids belt out their favorite songs, then download the results. Ten-year-old Morgan invited us to her birthday party at Pop Stars Parties—scroll through the images, below, to see how Morgan and her pals celebrated the big double digit birthday. 373 Park Ave South between 26th and 27th Sts (212-679-2012, popstartparties.com). Prices start at $1,500 for 15 kids. Ages 7 and up.

RECOMMENDED: Behind-the-scenes at five buzz-worthy birthday parties in NYC