Best pop-up books of 2013 for pre-K and elementary-school kids
The reason we searched high and low for the best pop-up books of 2013 is because they're an ideal combo of books and toys—and make the perfect gifts.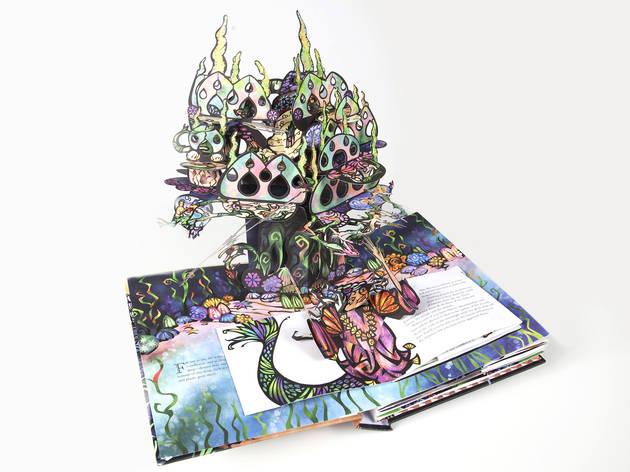 1/11
Photograph: Lauren Spinelli
The Little Mermaid by Robert Sabuda (Simon & Schuster; $30)

Meld the artistic talent of a superstar paper engineer with a cinematic fairy tale and what you get is jewel-toned creation that's as much a work of art as it is a book. Besides mega pop-ups on nearly every spread, there are also secret doors and window that reveal more surprise delights. Ages 6 and up.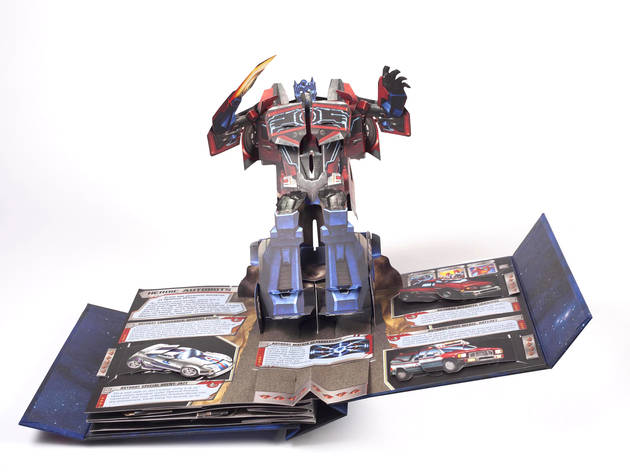 2/11
Photograph: Lauren Spinelli
Transformers: The Ultimage Pop-Up Universe by Matthew Reinhart and Emiliano Santalucia (LB Kids; $37)

Transfomers are, in case you didn't know, the 21st-century version of age-old shape shifters. This masterfully constructed book is not only chock-full of ultra-cool 3-D creations that come to life when you turn the page or pull a tab, but also lots of information for die-hard fans, such as notes from an Autobot commander and a breakdown of the historic sites of Cybertron. Ages 6 and up.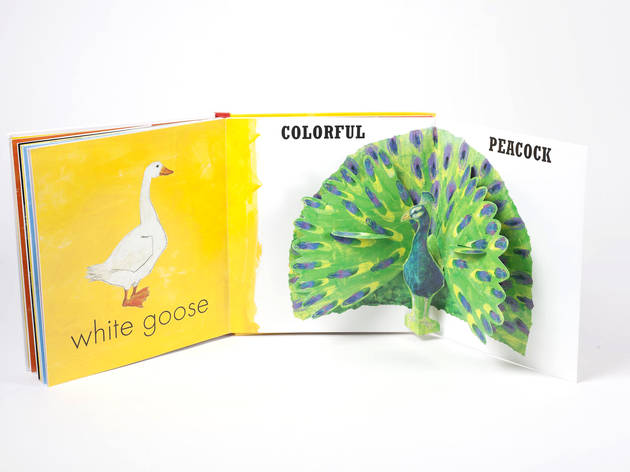 3/11
Photograph: Lauren Spinelli
Animal Opposites by Petr Horácek (Candewick Press; $16)
One of the most charming opposite books we've encountered to date, Animal Opposites makes exquisite use of color, drawing and the element of surprise to elicit fun and drama. Pairings like "heavy hippo" and "light butterfly" (the second element is always hidden at first) are as lovable as they are striking. Ages 3 to 7.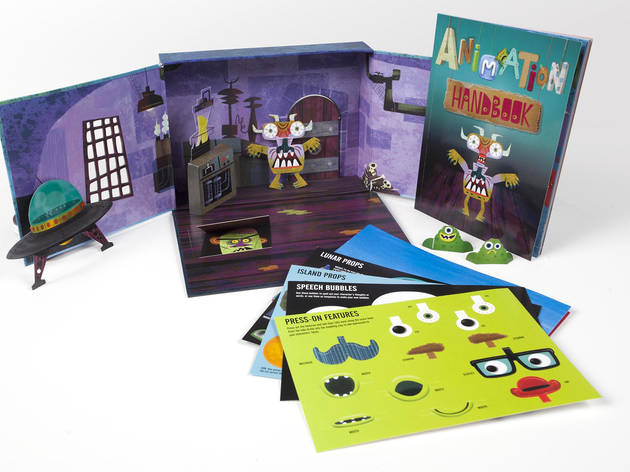 4/11
Photograph: Lauren Spinelli
Animation Studio by Helen Piercy (Candlewick Press; $20)

This nifty box opens up to reveal a reversible stage set, press-out props and puppets, buildable animation devices, storybook sheets and a director's handbook featuring tips from professionals on how to create a stop-motion film on your own. Ages 8 and up.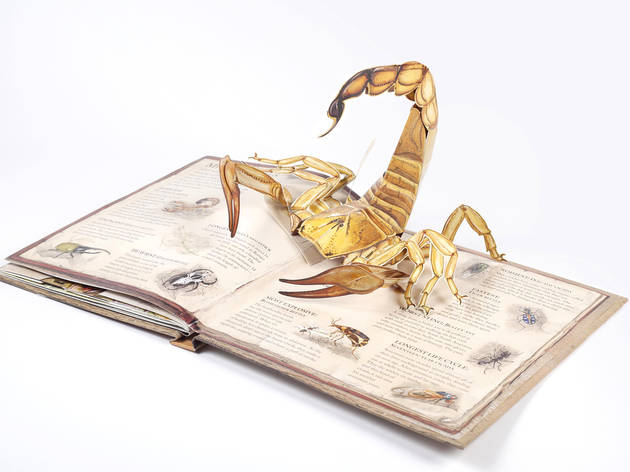 5/11
Photograph: Lauren Spinelli
Bugs by George McGavin and Jim Kay (Candlewick Press; $20)

Budding entomologists are, by nature, both curious and observant, which is why this beautifully illustrated pop-up book makes the perfect gift for them. Realistic-looking, larger-than-life bugs pop up on every spread, while flaps, tabs and windows reveal factoids about such topics as "Useful Things Bugs Do." Ages 7 and up.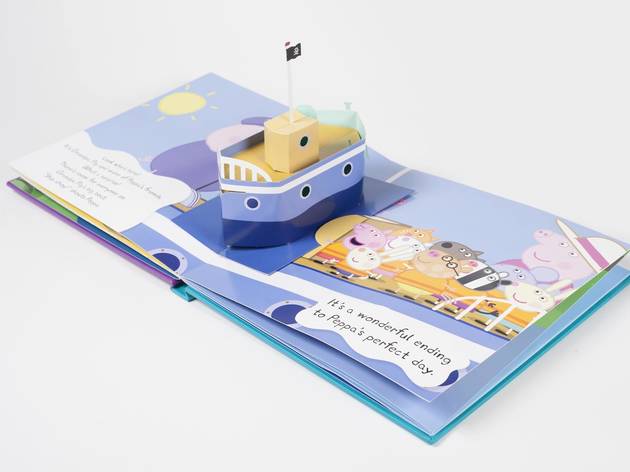 6/11
Photograph: Lauren Spinelli
Peppa Pig and the Perfect Day (Candlewick Press; $18)

This sweet creation starring British Peppa the Pig gives little ones a 20-by-30-inch play mat, a pop-up, removable boat and car, stickers with which to decorate the mat and seven adorable characters that can be put into the car. It's a delightful book too, though, which you read before you get to the play mat. Ages 3 to 6.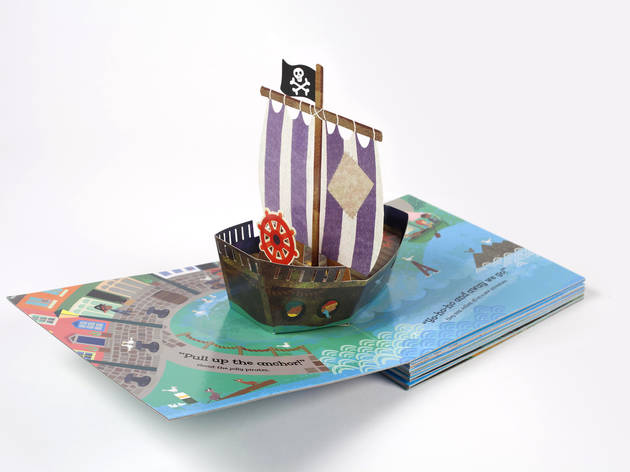 7/11
Photograph: Lauren Spinelli
Playbook Pirates by Corinna Fletcher and Britta Teckentrup (Nosy Crow; $24)

Equal parts book and toy, Playbook Pirates contains a huge fold-out play mat with a pop-up pirate ship, lighthouse, shipwrecks and mermaids. As kids unfold it, they'll also read a simple and very sweet story. Ages 3 to 7.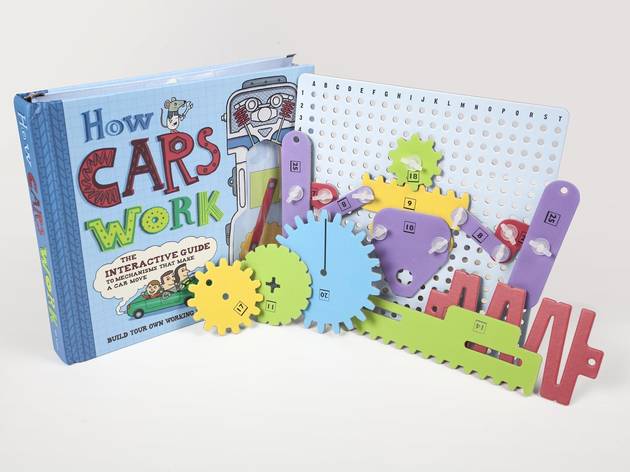 8/11
Photograph: Lauren Spinelli
How Cars Work: The Interactive Guide to Mechanisms that Make a Car Move by Nick Arnold and Allan Sanders ($20)
No, young tinkerers won't learn to make a vehicle with this set, but they will be able to understand some of the physical mechanisms that make car parts work through hands-on projects. Ten vehicular components—like suspension, controls and wheels—are discussed in relatively simple language; after you can follow instructions to put together working models of these parts "in action"—and yes, they do work. Ages 7 and up.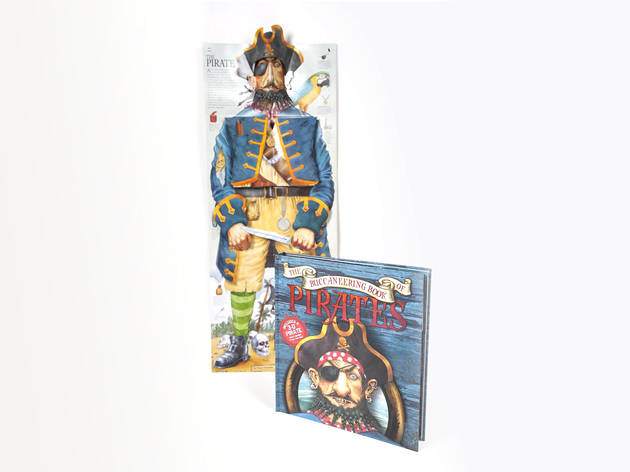 9/11
Photograph: Lauren Spinelli
The Bucaneering Book of Pirates (Sterling Children's Books; $20)

This book gives pirate fans six swashbuckling adventures to choose from. Though it has no pop-up elements on the pages, it does include a mega-poster of a bucaneer surrounded by pull tabs and liftable flaps hiding all sorts of treasure. Ages 4 and up.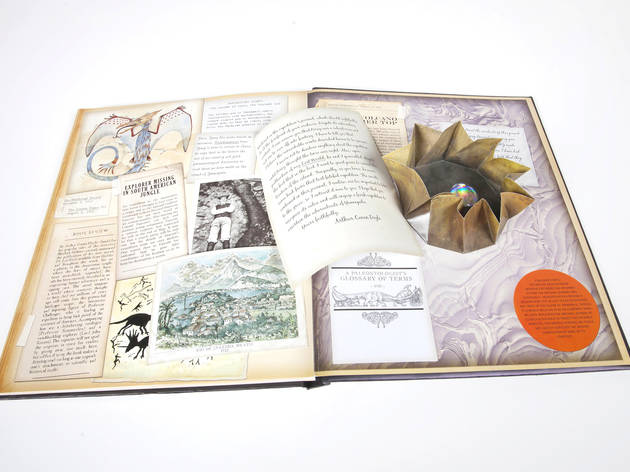 10/11
Photograph: Lauren Spinelli
Dinosaurology: The Search for a Lost World by Jack Fawcett ($20; Candlewick Press)

Though this lovely books lacks the paper-engineering marvels of the other books on this list, it does have enough special interactives, like hidden windows and tabs, to be included. Like its predecessor, Dragonology, it follows the fantastical adventures of explorer Raleigh Rimes, who this time travels through prehistoric times in search of dinosaurs, with the likes of postcards, letters and myriad must-know dino facts. Ages 6 and up.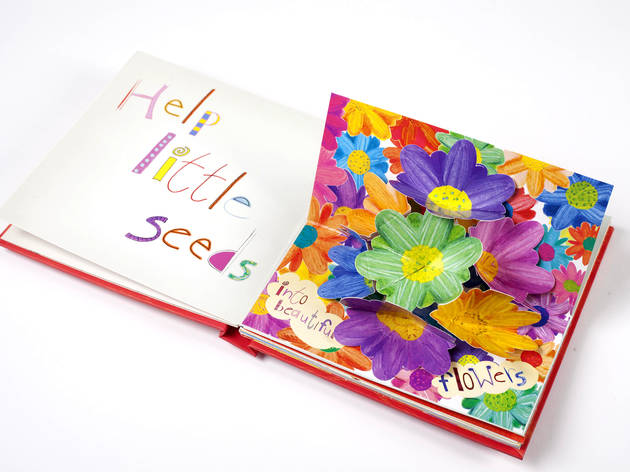 11/11
Photograph: Lauren Spinelli
A Little Bit of Oomph by Barney Saltzberg (Workman Publishing; $14)

This little colorful book presents pop-up and pull-tab elements that complete simple phrases, like "Help little seeds grow," in a fun and often surprising way—in this case with a colorful bouquet of 3-D flowers and the words "into beautiful flowers." The book's theme of giving an extra oomph to make things happen is as inspiring as it is adorable.
Ages 3 and up.



When it comes time for giving gifts, adults seem to love giving children's books as much as kids love receiving gifts that aren't books—and that's where the best pop-up books of 2013 come in. Pop-up creations make stories fun with folded-paper sculptures that spring to life, interactive pull tabs that make pictures move, and hidden doors, windows and flaps that make reading as fun as playing with toys. Because we're so crazy about the art form, we rounded up the best pop-up books of 2013—from a great preschool opposites book to a kit that shows kids how car parts work and a pirate book that unfolds in a cool, huge play mat with pop-out figurines—just in time for Christmas. Happy page-turning, and happy holidays!

RECOMMENEDED: Best of NYC for families 2013