Dr. Seuss' birthday 2014: 7 ways to celebrate with NYC kids
Dr. Seuss' birthday is on Sunday, March 2—fete the whimsical wordsmith's special day with fun activities for the kids that pay the author tribute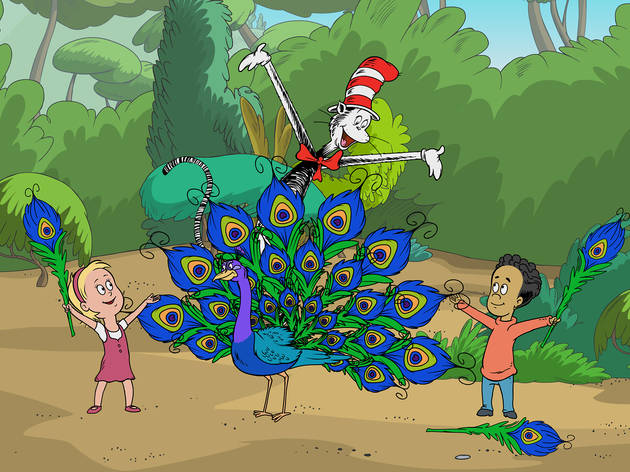 This Sunday, March 2, it's time for readers of all ages to celebrate Dr. Seuss' birthday—an annual opportunity to remember the tirelessly creative author and illustrator who helped children to discover the joys of reading throughout his lifetime and beyond.
RECOMMENDED: The best things to do with NYC kids this weekend
Dr. Seuss, born Theodor Geisel, penned funny and heartfelt tales that have since been translated into over 20 languages and continue to inspire generations of kids to explore all that books have to offer. Families can fete his special day with Seussian readings at local bookstores, new epsiodes of a PBS Kids series starring the Cat in the Hat, or a family movie night featuring a Seuss book-to-film adaptation, for a chance to see his tales come to life on the big screen. Last but not least, make sure to revisit the pages of his stories—some of the very best books for kids—to kick off Read Across America Day on Monday, March 3!
1
McNally Jackson is celebrating the kid-lit maestro's birthday by tipping its hat to some of his most hilarious books. A dramatic reading of a few favorites will be followed by a Tweetle Beetle Battle-making workshop inspired by a few notable verses in Fox in Socks. Ages 3 to 8.
Read more
2
Celebrate Dr. Seuss's birthday and the power of reading with a nationwide ode to books. Greenlight will host a special Seuss-themed storytime featuring Happy Birthday To You! and other favorites. Then, kids will join in on some wacky birthday-themed activities inspired by the imaginative wordsmith. Ages 3 to 8.
Read more
3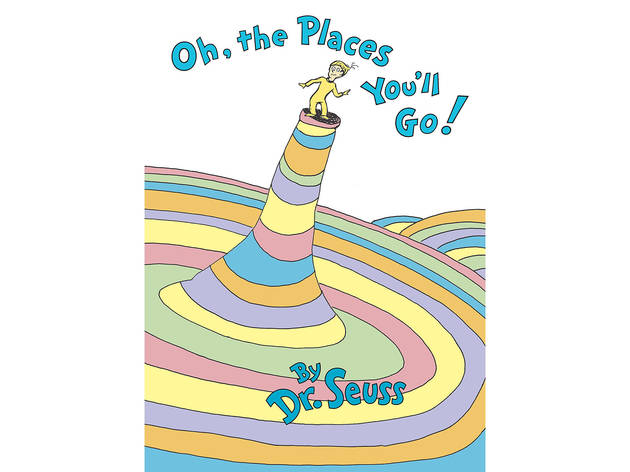 Brush up on the very best Seussian quotes
There is no better test of a good writer than their ability to make words on a page resonate with readers, and in our opinion, Dr. Seuss passes with flying colors thanks to his playful yet powerful prose. Revel in a few of our favorite lines here, then peruse his works with the little ones and pick out a few personal favorites to hold on to!
"The more that you read, the more things you will know. The more that you learn, the more places you'll go."
"Today you are You, that is truer than true. There is no one alive who is Youer than You."
"Be who you are and say what you mean. Because those who mind don't matter and those who matter don't mind."
4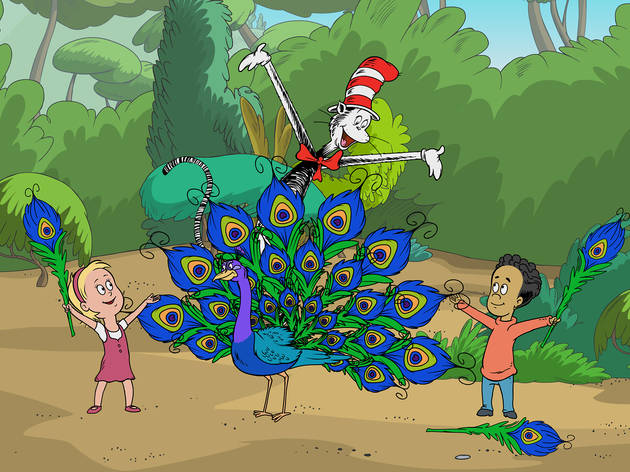 Tune in to PBS for a special "Cat-ebration"!
PBS Kids is celebrating the author with brand-new episodes of The Cat in the Hat Knows A Lot About That!, begining with a new one-hour special on Monday, March 3. Join the quirky Cat in the Hat along with Nick and Sally for new episodes, running through March 5. The science-focused series will teach young viewers about animal attributes, how glass is made, how cotton is spun into fabric and more. Check local listings for times.
Visit the PBS Kids website to play "The Marbelous Marvel Coaster" a new mobile-friendly in which kids can build their own Seussian roller coasters.
5
Dr. Seuss's imaginative settings and characters resonate with readers—with help, of course from the beautiful illustrations—but it's an extra-special treat to view the quirky tales on the big screen! Snuggle up with the family and pop in a film adaptation such as The Lorax (one of our picks for the 20 best kid movies adapted from children's books), The Cat in the Hat orHorton Hears a Who!
Read more
6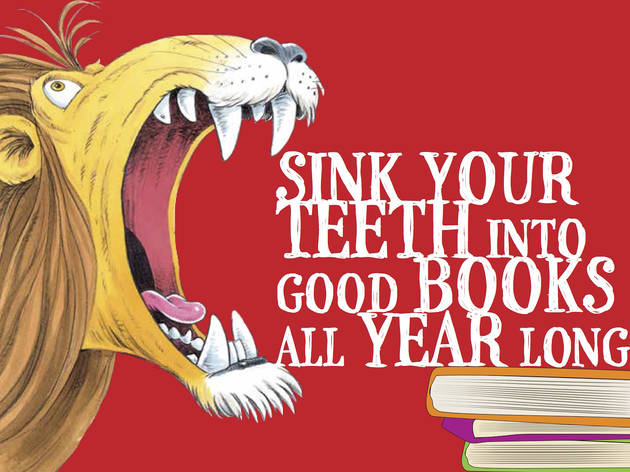 Gear up for NEA's Read Across America Day
The National Education Association kicks off its 17th annual Read Across America Day on Monday, March 3. Coinciding with the birthday of beloved children's author Dr. Seuss, the annual reading motivation and awareness program calls for every child in every community to celebrate reading. Let your little bookworms pick out some reading material to get them excited!
7
The Pulitzer Prize–winning author really knew how to get children reading. He inspired generations of kids to dive into books with his humorous and heartwarming tales—what better way to celebrate his legacy than to hunker down with a few of your favorites? Pick up the original classic The Cat in the Hat (it made our top 50 list of best books for kids), explore a more obscure title like Bartholomew and the Oobleck or revisit a timeless favorite like Oh, the Places You'll Go! No one is ever too old for Dr. Seuss.
Read more