Get your superfans psyched with photos of "The Hunger Games: The Exhibition"
Take a first look at Discovery Times Square's brand-new exhibit, featuring costumes and artifacts from The Hunger Games film franchise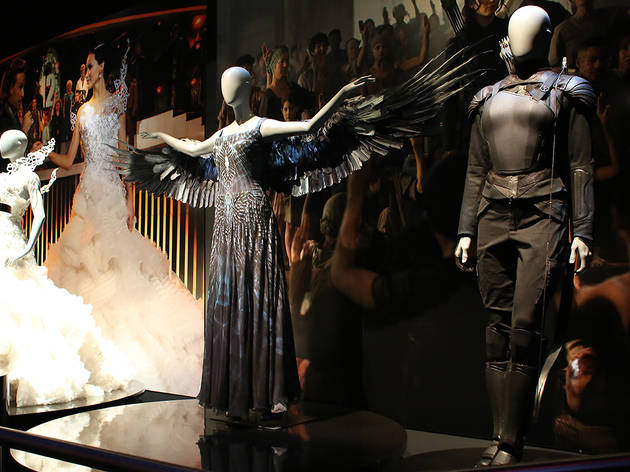 1/22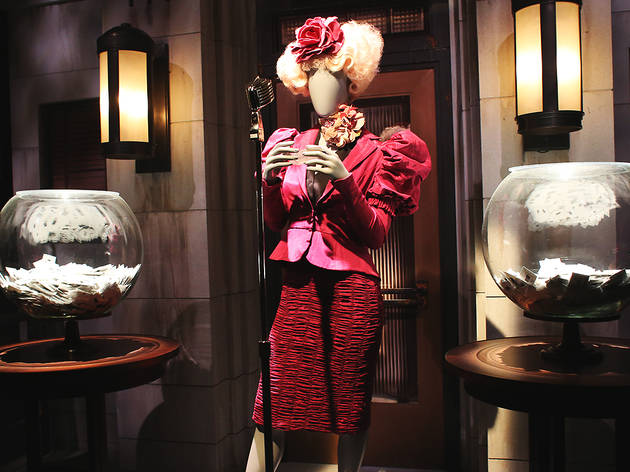 2/22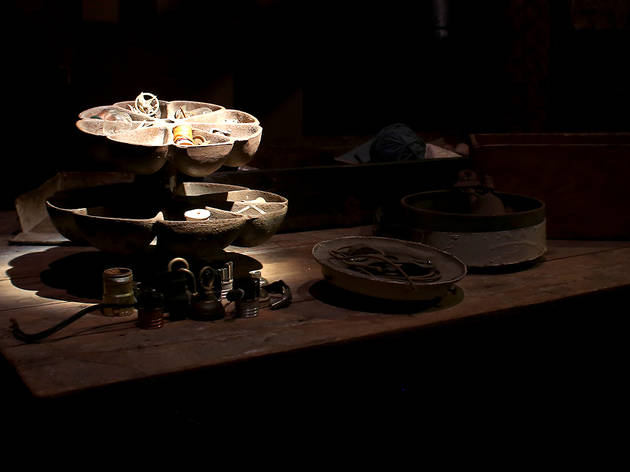 3/22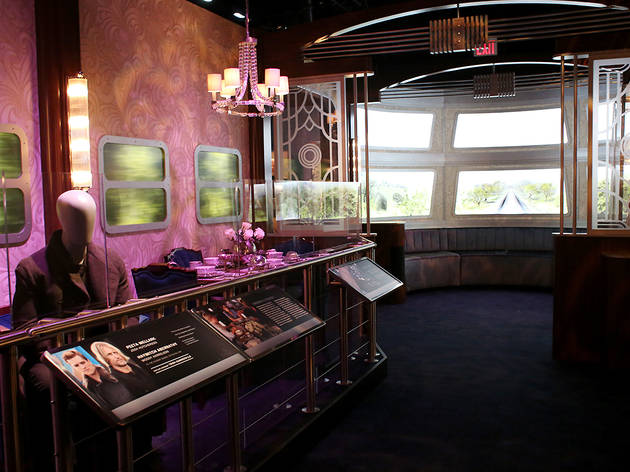 4/22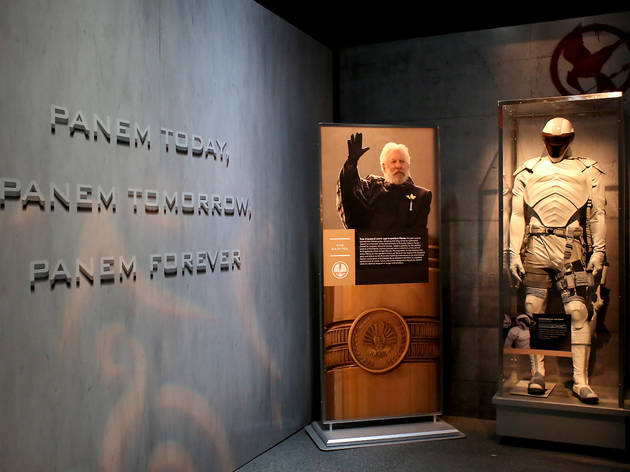 5/22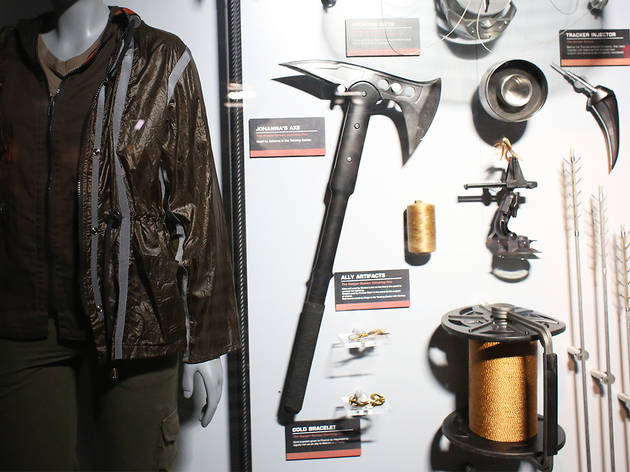 6/22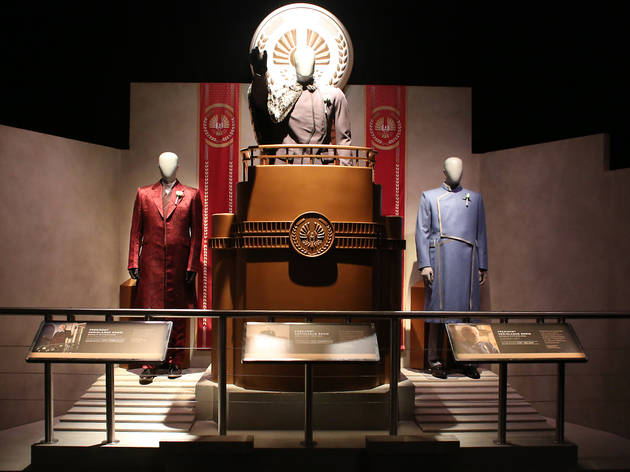 7/22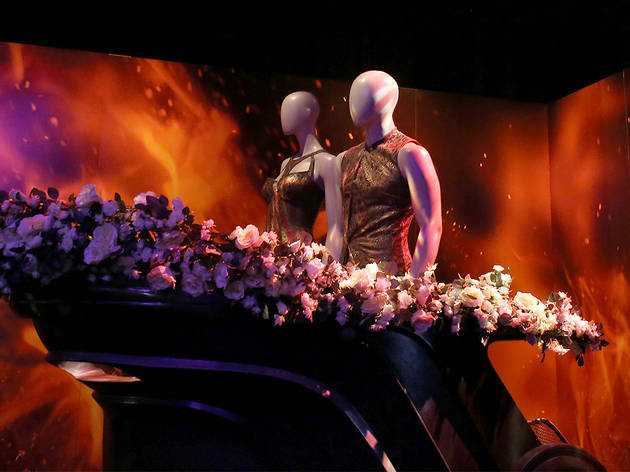 8/22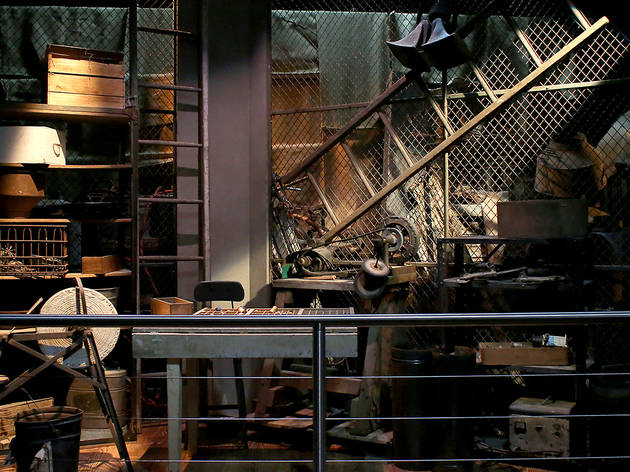 9/22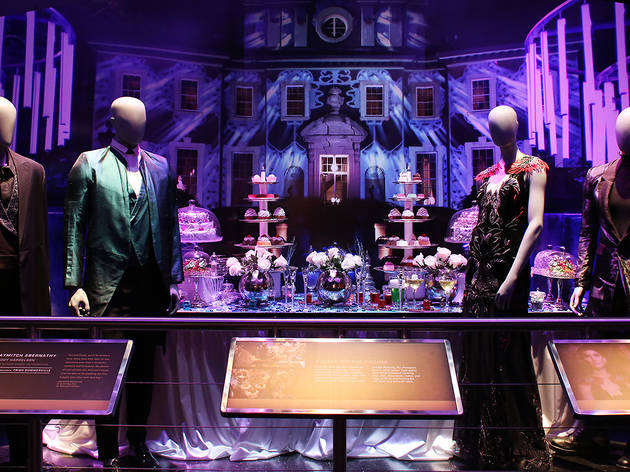 10/22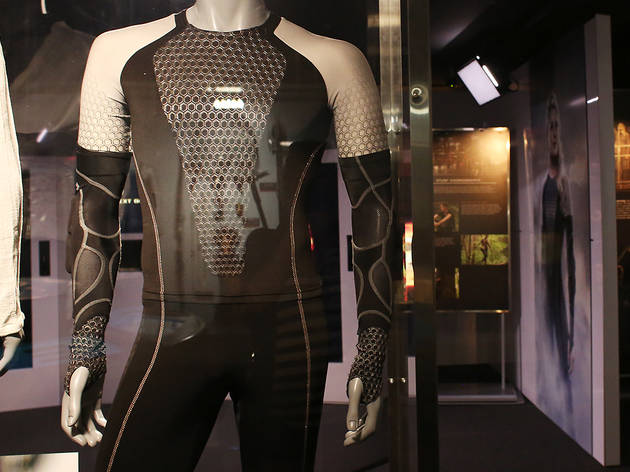 11/22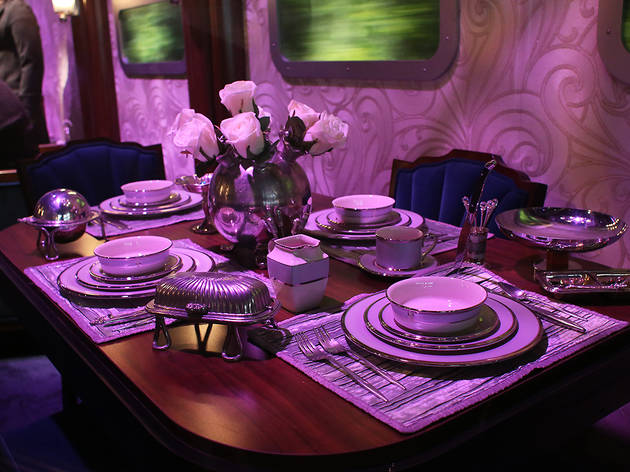 12/22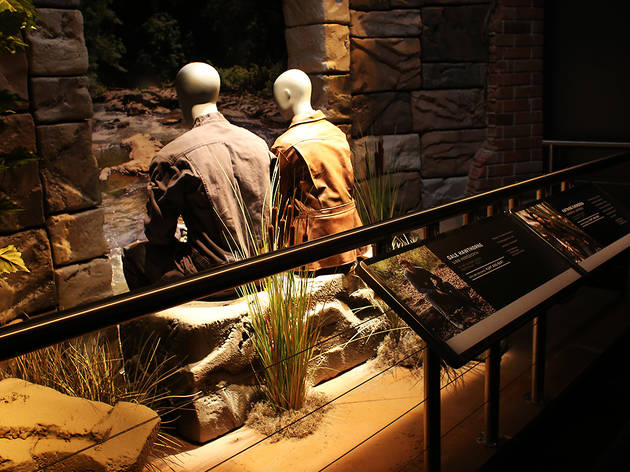 13/22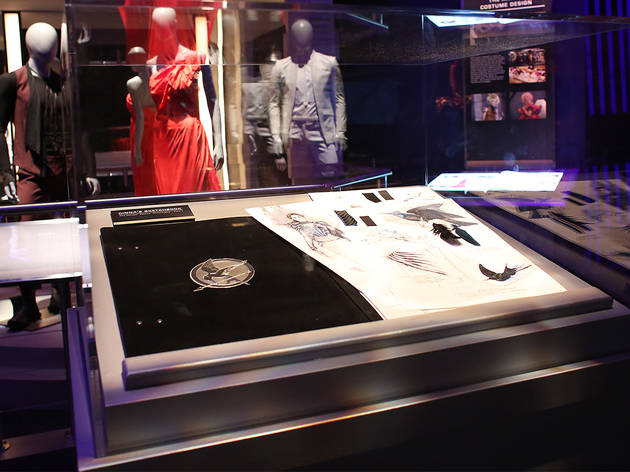 14/22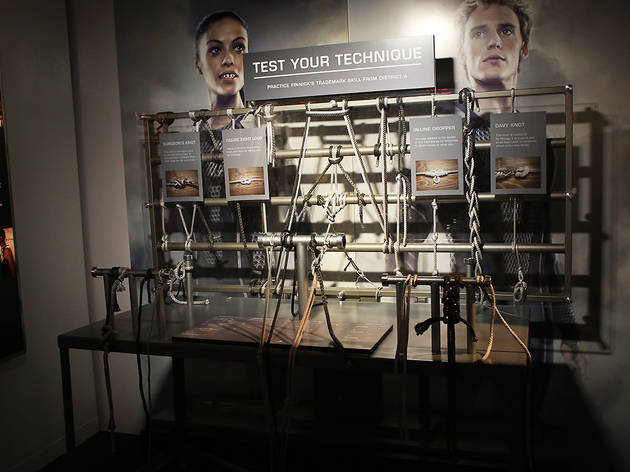 15/22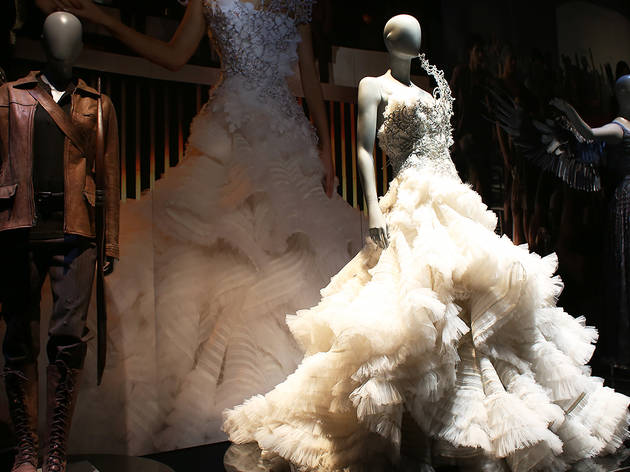 16/22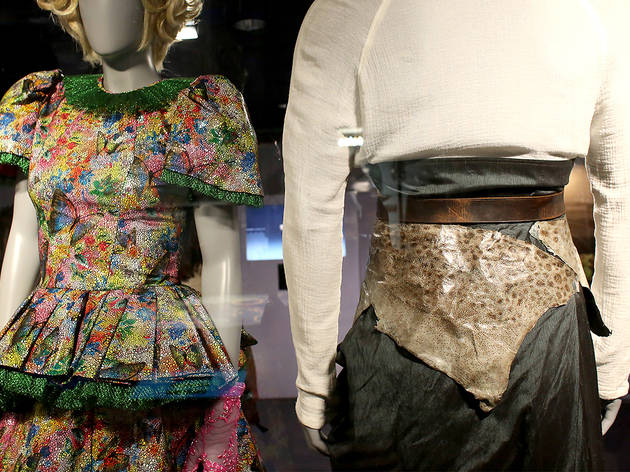 17/22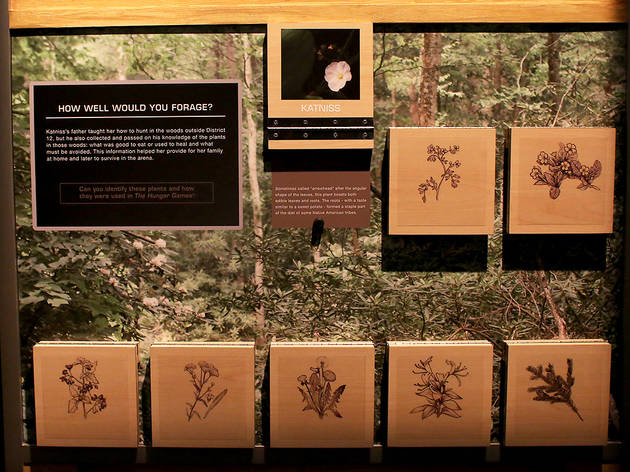 18/22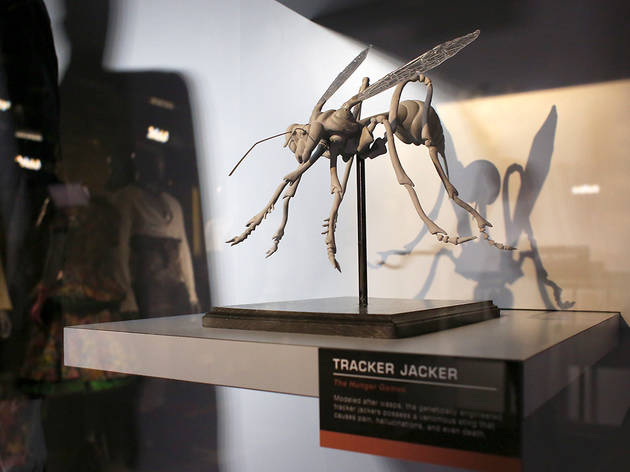 19/22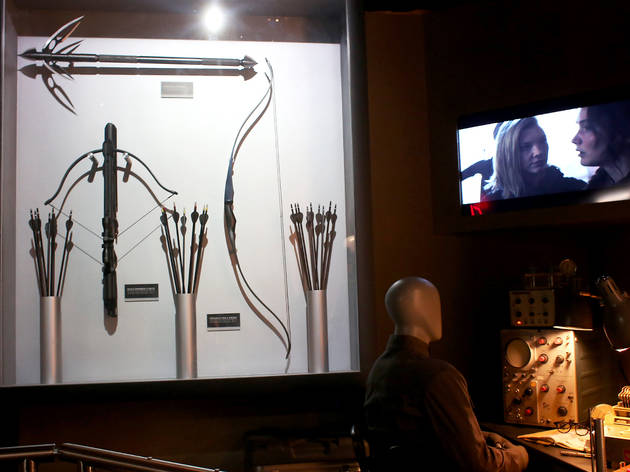 20/22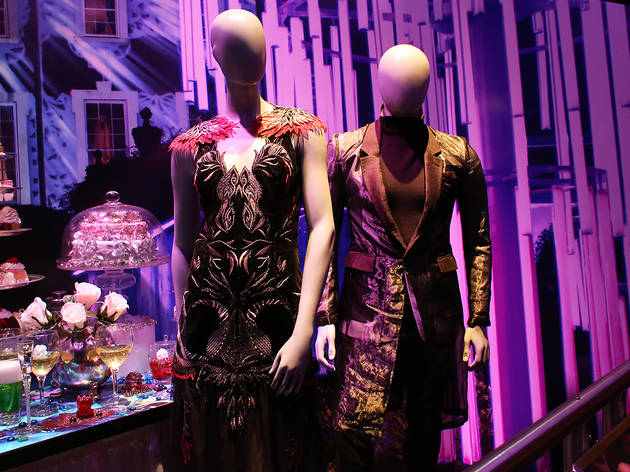 21/22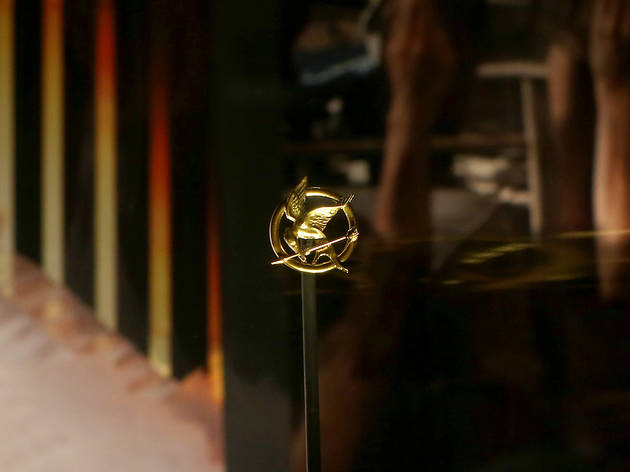 22/22
Let's face it—all the summer movies for kids in theaters might not be enough to hold over your Hunger Games superfans until Mockingjay Part II is released. The long-awaited flick—sure to become one of our favorite kids' movies adapted from children's books—won't be out until November, but Discovery Times Square has come to the rescue with the brand-new "The Hunger Games: The Exhibition," giving fanatics an up-close peek at Panem.
Click through the slideshow below to get a first look at the real costumes and movie-set artifacts on display, such as the Girl on Fire dress and the symbolic Mockingjay pin, then hightail it over to the exhibit! Kids won't want to miss out on cool set recreations and hands-on interactives that let them test their stunt choreography talents and practice knot-tying. With seven galleries including District 12, Tribute Train, The Capitol, Making the Games, District 13, Fan Gallery and Katniss's Journey, families will have plenty to explore.
"The Hunger Games: The Exhibition" is on view at Discovery Times Square through January 3, 2016.