The best babysitting classes for kids
Sign your teens and tweens up for great babysitting classes that'll teach 'em basic child care and safety skills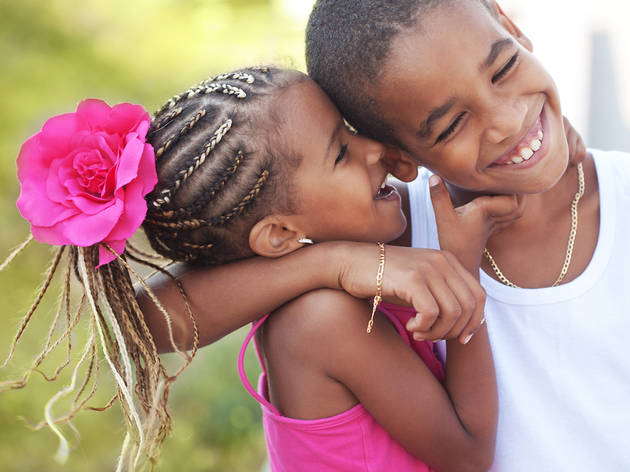 Turn your older kids into responsible babysitters with these wonderful babysitting classes in the city. Whether they'd like to earn a little cash at home by sitting for a sibling or are interested in taking their talents around the neighborhood, it's best to give them a strong foundation for being a responsible caregiver.
These babysitting classes offer helpful information on child development, infant and child care, how to handle emergency situations and other important stuff—some even cover negotiating with parents and managing their expectations.
For more fun classes in NYC, explore other fun roundups we've made, including places to learn Spanish, the best ballet classes, kids' cooking classes and even make-your-own pizza classes!
Best babysitting classes in NYC
Things to do, Cultural centers
Sign your aspiring sitters to 92 Y's convenient Babysitter Certification Class, which offers emergency procedure training, as well as first aid training and education on basic child and infant needs. Kids looking to make a full-time summer (or after-school) business out of it will appreciate business tips from the experts so they can make boundaries, define expectations and pinpoint precisely parents' needs. Certification is provided by the American Safety and Health Institute. Ages 11–15.
Depending on when you're looking, you'll find various opportunities with the American Red Cross for babysitter certification (the closest being in NYC and NJ). Babysitting and Child Care classes are given over a full day and include skills like leadership training, safety training, how to build a babysitting business, basic child care and general first aid. The course also offers a half-hour lunch break (parents must send their kids with a lunch). Ages 11–15.
Get hands-on with an in-depth, six-hour class about caring for children and babies. During the session, children will learn about babysitting, first aid and general safety concerns. Some topics might include feeding and dressing kids, playground safety, baby proofing and CPR. Families can opt to sign their kids up for the $40 course (without Pediatric First Aid/CPR/AED) or the course with all three in addition to the previous topics mentioned for $85. Various ages.
More to explore