Vote for the winner in our Halloween costume contest
We chose the top ten cutest photos in our Halloween costume contest; now it's your turn to vote for the winner!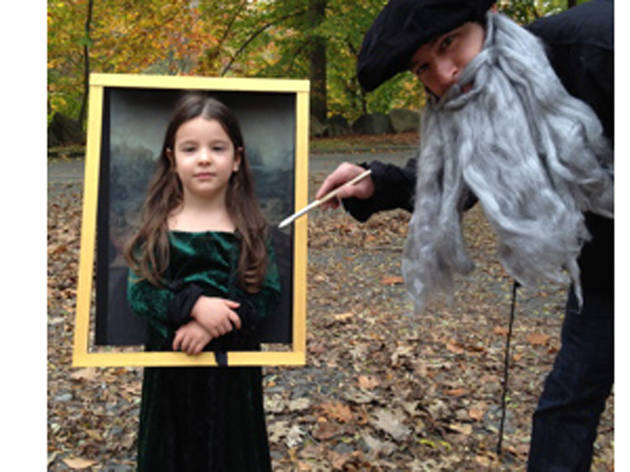 1/10
Audrey, 4, Park Slope, "Mona Lisa"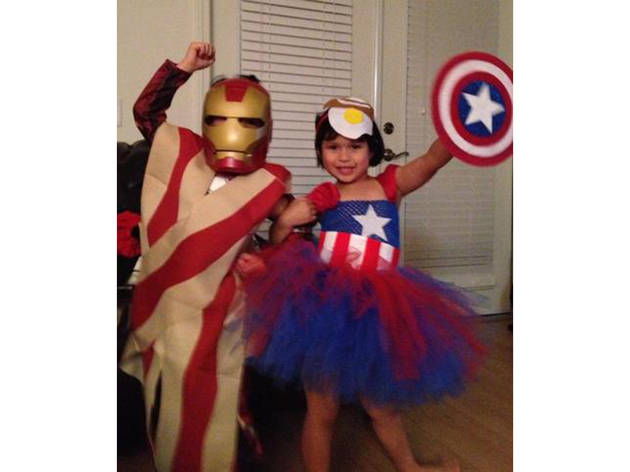 2/10
Gael, 5, and Sofia, 4, Wilton, CT, "The Breakfast Avengers: Bacon Wrapped Iron Man and Captain Eggmerica"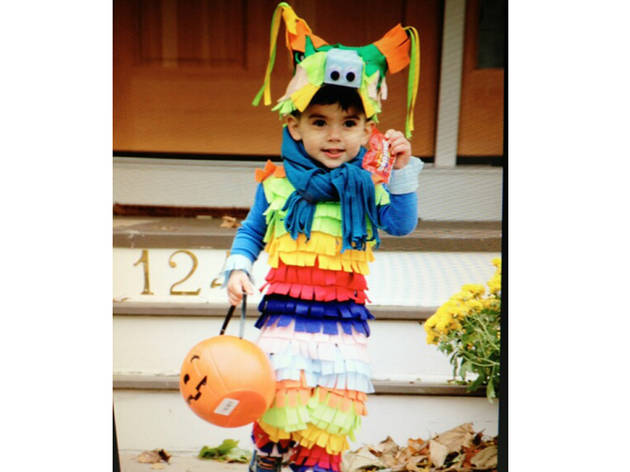 3/10
Jackson, 2, Huntington NY, "Pinata"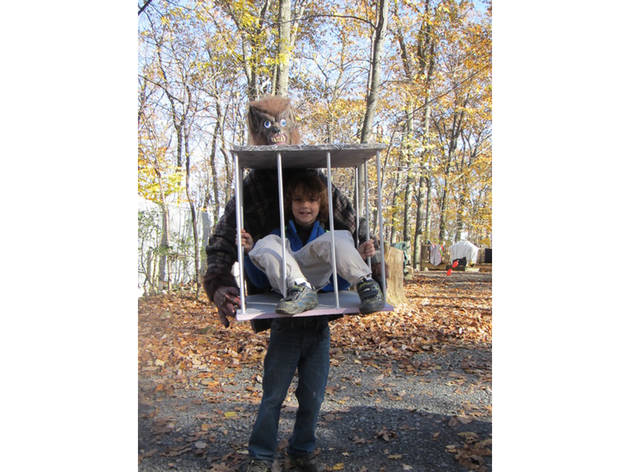 4/10
Jake, 10, New Providence, NJ, "Boy Captured by Werewolf"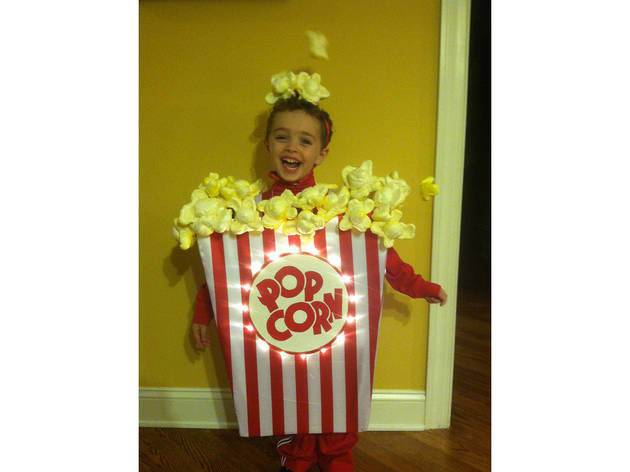 5/10
Jason, 5, Mullica Hill, NJ "Homemade Popcorn costume"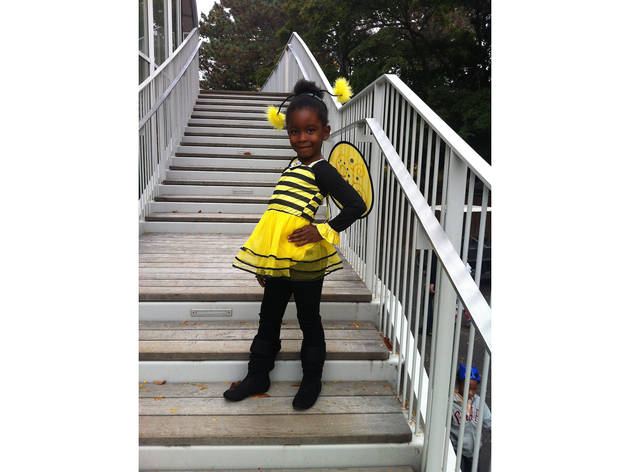 6/10
Jayde, 5, Bedford-Stuyvesant, Brooklyn "Ballerina Bee"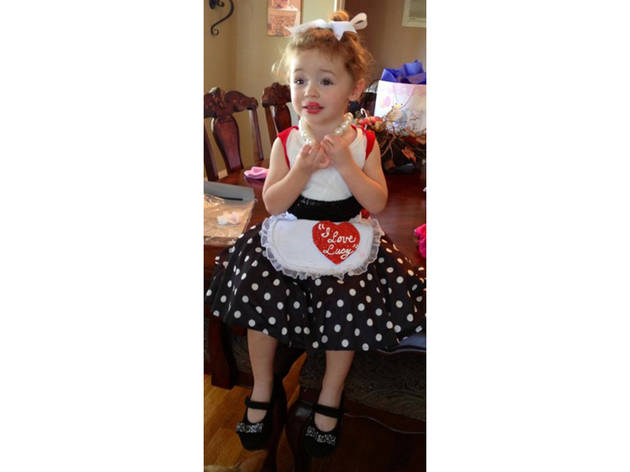 7/10
Kayla, 2, Rutherford, NJ "I Love Lucy!"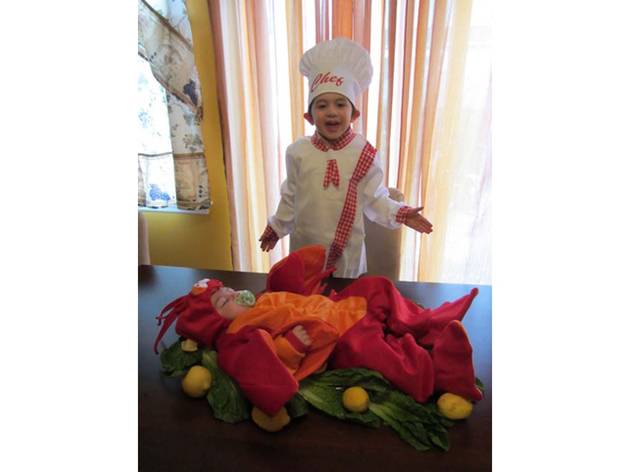 8/10
Omar, 3, and Ali, 4 months, Brooklyn, "Chef and Lobster"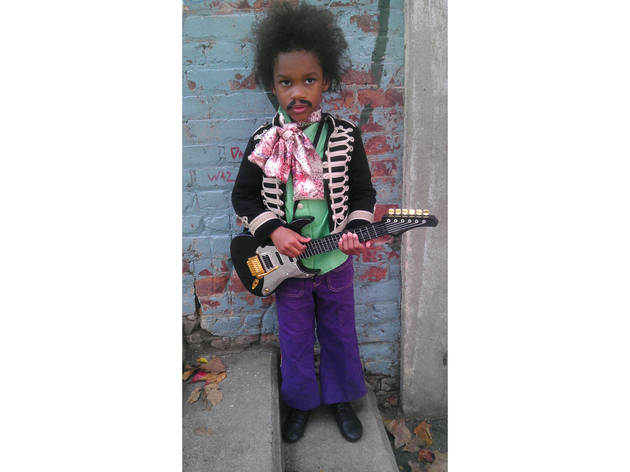 9/10
Sincere, 5, Hells Kitchen "Jimi Hendrix"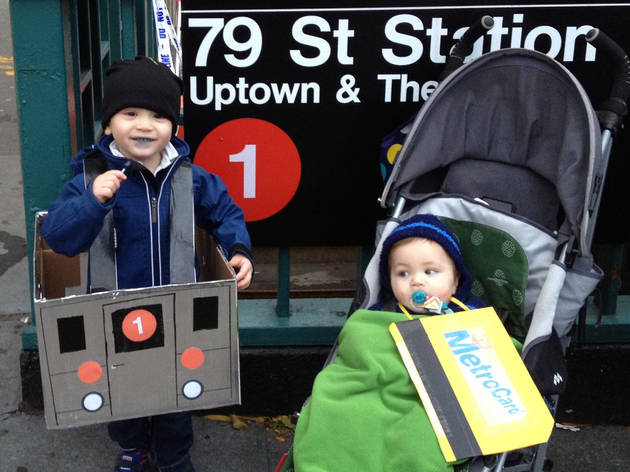 10/10
Tanner, 2 and Holden, 7 months, Upper West Side, "Subway Train and Metrocard"
While Hurricane Sandy threw a curveball into Halloween this year, it was nice to see how many city kids dressed up for festive events before, on or after the 31st. We received so many adorable photos of kids dressed in their Halloween costumes and are excited to present our ten finalists. Scroll through the slide show, and vote for your favorite by Wednesday, November 14. The winner will receive a family four-pack of tickets to see Spider-Man Turn Off the Dark on Broadway.
The voting period for this contest has closed.