The best water parks in NJ for families
Water parks in NJ are the perfect family adventure. Enjoy a lazy river float or amp things up with slides and rides!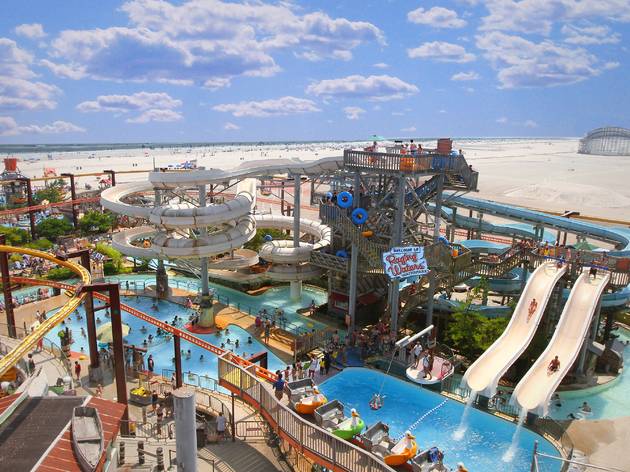 Make some waves with the best water parks in NJ this season! Just a short ride from NYC, you'll find water parks perfect for thrilling (or just chilling, depending on your mood)—the ultimate family outing for a hot day. The picks on our list cater to kids of all ages, some more geared towards the younger set while others offer wilder adventures for tweens and teens. Read on for our guide, which includes Morey's Piers: Raging Waters & Ocean Oasis, CoCo Key and The Land of Make Believe, just to name a few.
For more great summer activities for kids beyond our favorite water parks in NJ, consider exploring our guides to the sweetest indoor water parks near NYC and other water parks near NYC for more ideas.
Best water parks in NJ for families
More fun things to do