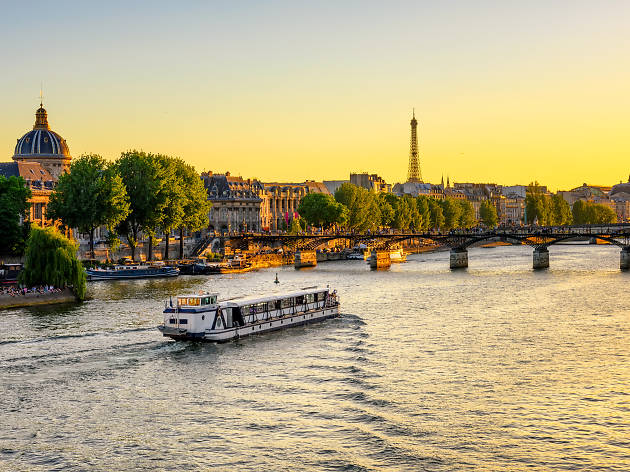 France has officially reopened its borders to visitors
European travellers are now free to enter the country
Posted: Monday June 15 2020, 11:32am
Today (June 15) is a big day for anyone still dreaming of a European summer getaway. The European Commission recently published recommendations that all EU and Schengen travel zone countries lift border restrictions, and it's slowly starting to happen. Some countries, like Italy and Portugal, have already been welcoming visitors but, from today, more of the continent is opening up.
Greece and Iceland are opening their borders to at least some travellers from today, and so is France.
In a televised address last night, French President Macron confirmed that the country's borders are now open.
'This does not mean that the virus has gone and that we can completely drop our guard. The summer of 2020 will be a summer unlike any other,' he added.
Last week, Christopher Castaner, the country's interior minister, said in a tweet: 'I welcome the recommendation from the European Commission.
'This is in line with France's proposals: lifting of restrictions at intra-European borders on June 15, and opening of the Schengen area's external borders from July 1, depending on the situation in individual countries.'
In other words: travellers from across the EU and the Schengen free-movement area are, from today, able to travel to France. Decisions on non-EU and Schengen countries will be made after July 1.
Since June 2, French hotels have been allowed to reopen, and residents have been able to travel more than 100km from their homes. Cafés, restaurants, parks, gardens, and many major museums are now open across the country.
The new announcement will provide fresh hope to millions looking for a bit of joie de vivre over the coming months. The big snag: visitors arriving from the UK or Spain will still be subject to a 14-day self-isolation period on arrival, as reciprocation for those two countries' ongoing quarantines on arriving travellers. What's French for 'bummer'?
Remember, many countries are still warning against all non-essential travel and some are quarantining all overseas arrivals, including their own returning citizens. Check all the relevant restrictions before you think about travelling.
When will you be able to travel again? Here's what we know so far.
Where can you go on holiday right now? These are all the countries that have already reopened their borders.
Share the story