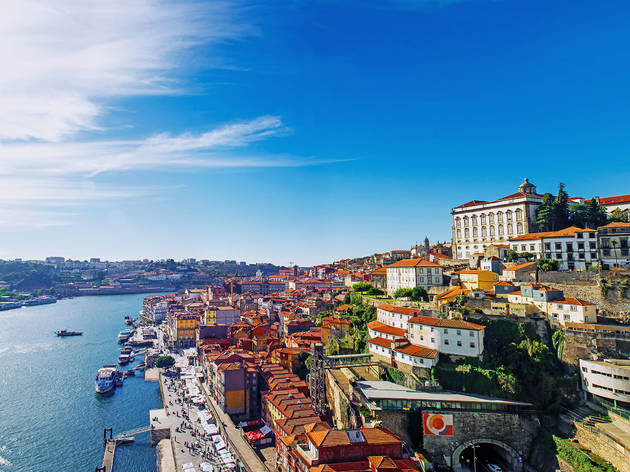 Portugal has reopened – but still hasn't agreed an 'air bridge' deal with the UK
Travellers from the EU and Schengen area, along with six other countries around the world, will only face 'minimal health controls'
Posted: Friday July 24 2020, 1:46pm
As countries open up again across Europe, you've probably been wondering whether a Mediterranean summer break is still on the cards. Greece, Italy, Spain and Turkey have all started welcoming international visitors again. And now Portugal, too, says it has already reopened its borders.
The country is open and 'tourists are welcome', according to Portuguese foreign minister Augusto Santos Silva in an interview with the newspaper Observador. And what's more, travellers won't be quarantined. Instead, they will face only 'minimal health controls' in accordance with the country's lockdown rules.
Currently, travellers from EU and Schengen travel zone countries will be allowed in, as well as visitors from Algeria, Canada, China, Morocco, South Korea and Tunisia. British holidaymakers have so far had to wait, as the UK and Portugal still haven't reached an 'air bridge' or 'travel corridor' arrangement – meaning tourists would have to quarantine on their return home.
Today British transport secretary Grant Shapps announced the government had yet again rejected Portugal's bid to be added to the list of 74 countries and territories which already have such an agreement. The list is being revised on a rolling weekly basis.
As for what it's actually like on the ground, cafés and restaurants have been open in Portugal since May. Hotels and other accommodation joined them from June 1, with local tourism boards awarding a new 'Clean & Safe' badge to hotels and restaurants that have implemented new hygiene measures – including no free-for-all buffets.
Locals and visitors alike are required to social-distance at all times and wear face coverings on public transport and enclosed public spaces.
Beaches reopened on June 6, and a new app is helping monitor capacity to help maintain distance between sunbathers: a sophisticated solution compared to the roped-off cabanas being implemented by beaches elsewhere. With the city delights of Lisbon and Porto and the sunny Atlantic coastline of Albufeira and the Algarve at your disposal, it all sounds pretty dreamy.
(It's worth noting that island provinces outside mainland Portugal will apply stricter rule: visitors to the Azores must bring a negative test result from within the past 72 hours, or take a test and wait 48 hours in self-isolation. Same goes for Madeira, but test results take 12 hours.)
Flights are already running to Portugal's three major airports and more airlines are resuming routes soon.
So, er, what are you waiting for? See you on the praia.
Remember, many countries are still warning against all non-essential travel and some are quarantining all overseas arrivals, including their own returning citizens. Check all the relevant restrictions before you think about travelling.
Where can you travel right now? Here's what you need to know.

How safe is flying right now? We asked an expert.
Share the story