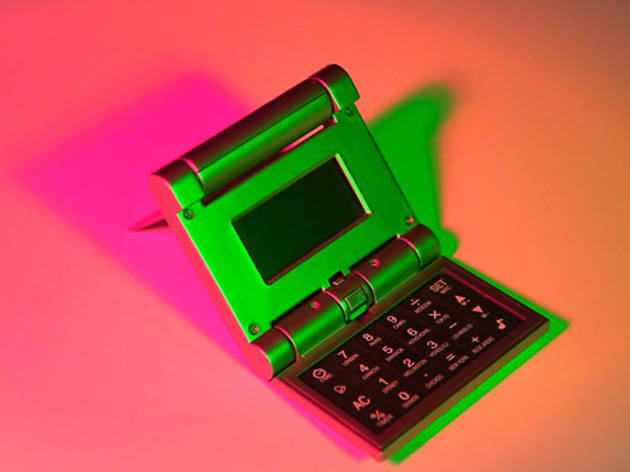 1/15
Courtesy the artist
Ed Atkins, still from Death Mask II: The Scent, 2010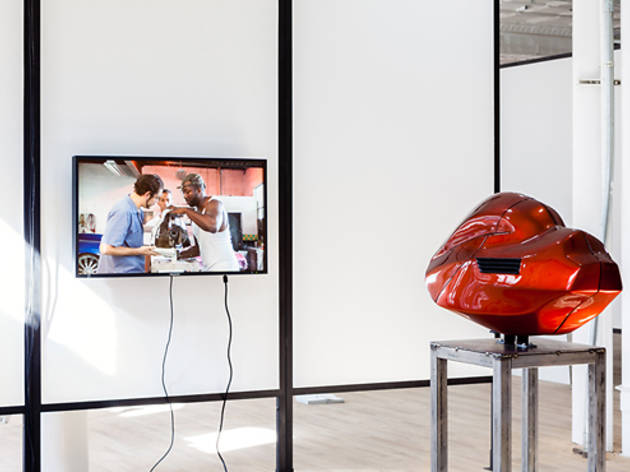 2/15
Daniel Pérez
Installation view of Shadi Habib Allah, 8F1GNA0021, 2012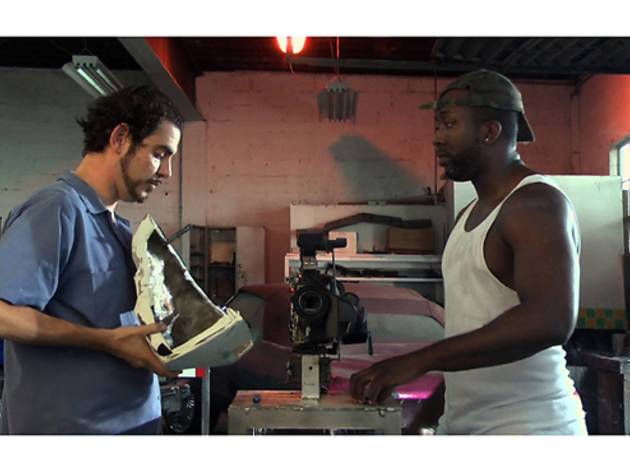 3/15
Courtesy the artist and Green Art Gallery
Shadi Habib Allah, still from S/N: 8F1GNA0021, 2012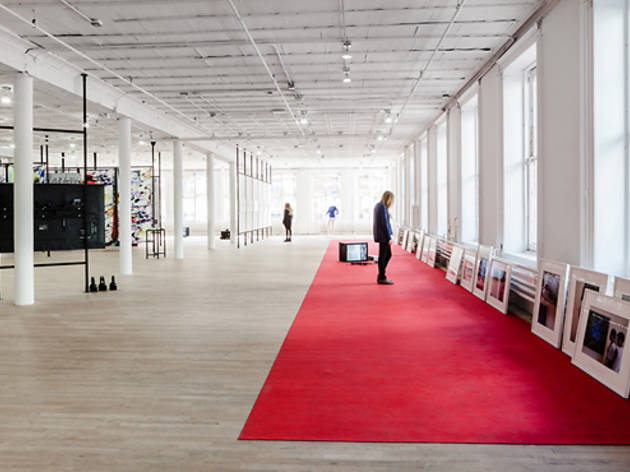 4/15
Daniel Pérez
Installation view of "Frozen Lakes" at Artists Space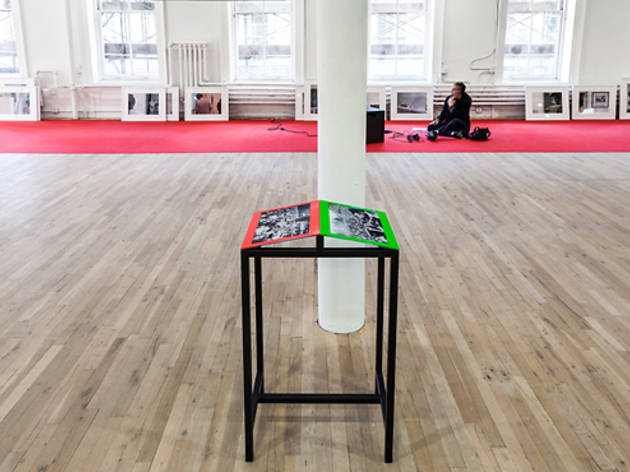 5/15
Daniel Pérez
Installation view of "Frozen Lakes" at Artists Space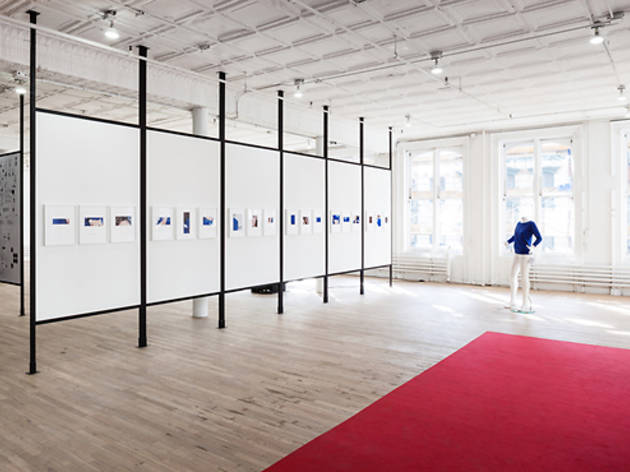 6/15
Daniel Pérez
Installation view of "Frozen Lakes" at Artists Space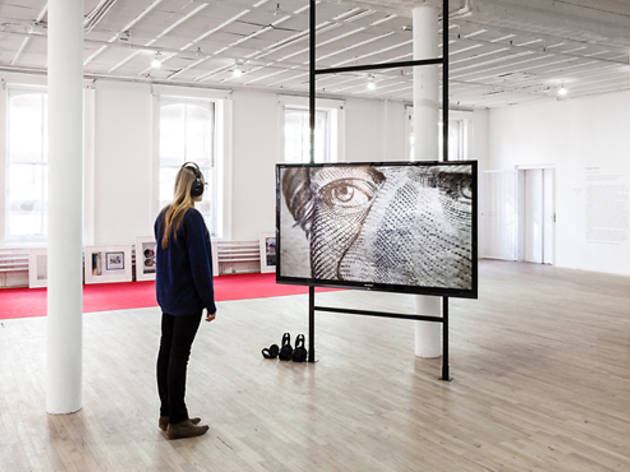 7/15
Daniel Pérez
Installation view of "Frozen Lakes" at Artists Space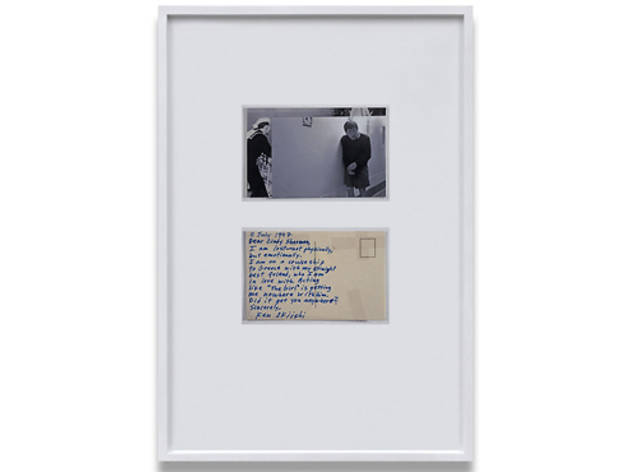 8/15
Gunter Lepkowski
Ken Okiishi, detail from Wish I Were Here, 1997 – 2001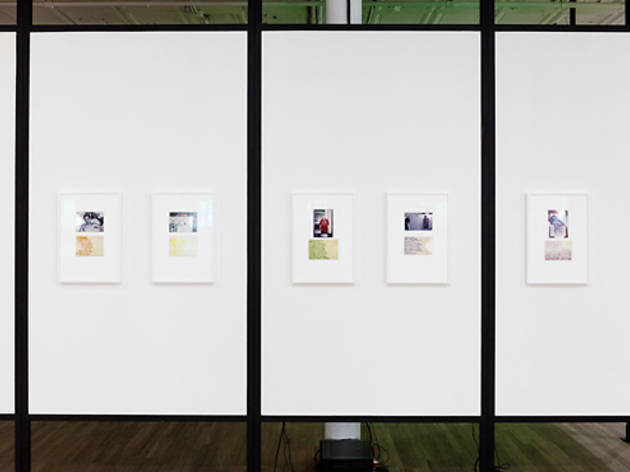 9/15
Daniel Pérez
Ken Okiishi, Wish I Were Here, 1997 – 2001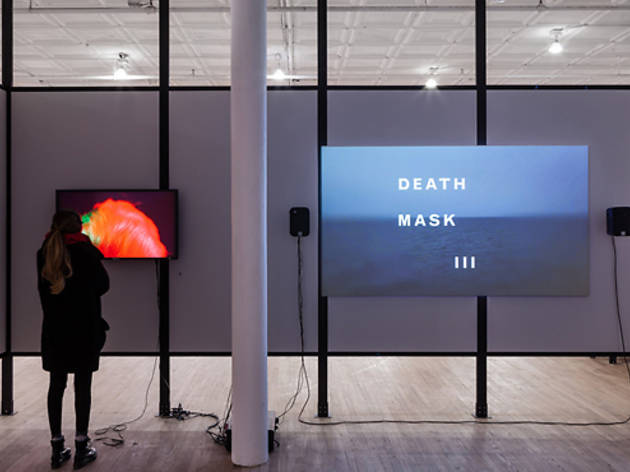 10/15
Daniel Pérez
Installation view of "Frozen Lakes" at Artists Space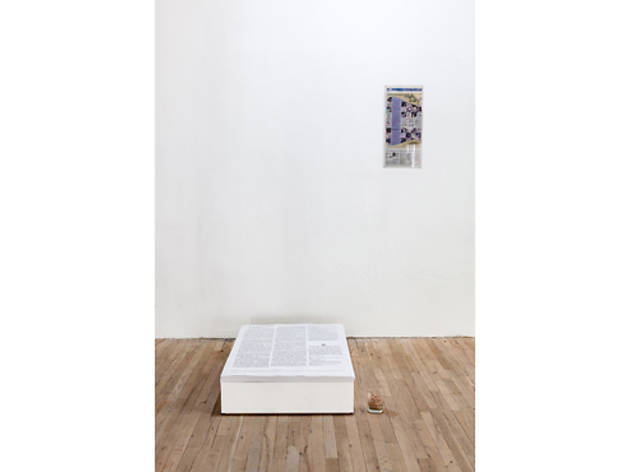 11/15
Daniel Pérez
Banu Cennetoglu,
The Brautigan Library, A Very Public Library?, 2013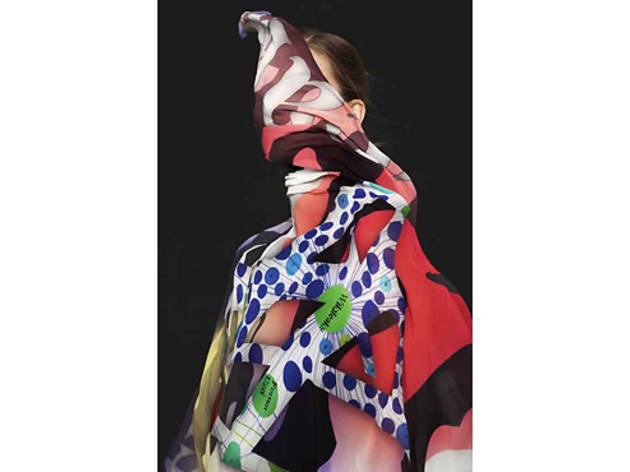 12/15
Meinke Klein
Metahaven, WikiLeaks, scarf, 2011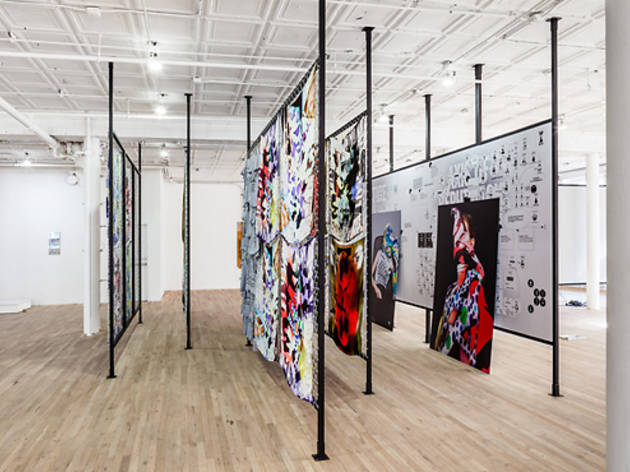 13/15
Meinke Klein
Metahaven,
Transparent Camouflage, 2013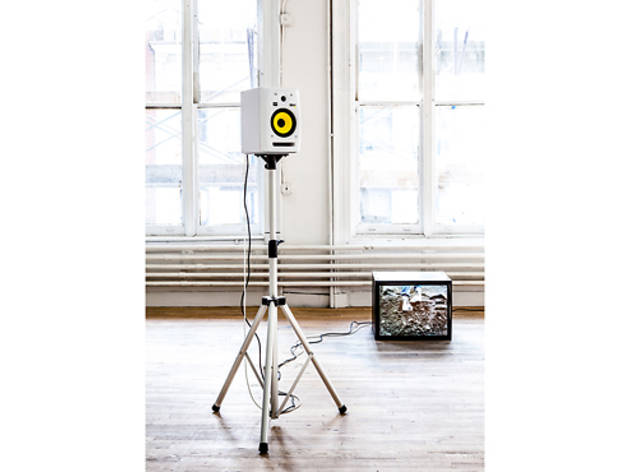 14/15
Daniel Pérez
Charlotte Prodger, 
detail from Percussion Biface 1-13, 2012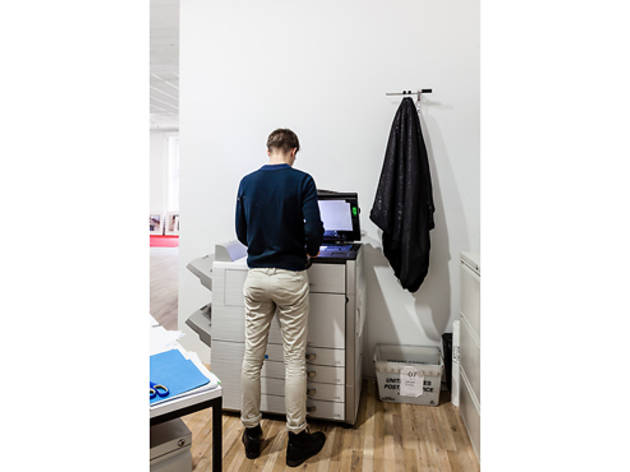 15/15
Daniel Pérez
Aaron Flint Jamison, Safety Blanket, 2012
Organized by Artists Space director Stefan Kalm‡r and gallery curator Richard Birkett, "Frozen Lakes" updates "Pictures," the seminal 1977 exhibition organized for the alternative space by Douglas Crimp. "Pictures" introduced a group of artists—including Jack Goldstein and Sherrie Levine—whose borrowing of images from magazines, television and film highlighted the role of mass media in constructing identity and desire. "Frozen Lakes" showcases ten rising stars in a new crop of appropriation artists, most born around the time of the "Pictures" show.
Central to the exhibition's thesis is the idea that examining circulation has become as important as examining production. This widening of inquiry is immediately apparent in the show's preponderance of moving, rather than still, images, and its inclusion of printed texts, sound recordings, flow charts and merchandise.
All of the artists here address in some fashion the ways that content is shared, suppressed, fragmented and repurposed. Charlotte Prodger's sound pieces wrest elegant poetry from chanted lists of Internet search terms and spoken descriptions of YouTube videos. Tobias Kaspar captions photographs of the Peggy Guggenheim collection with extracts from Guggenheim's diary; out of context, such snippets as "I knew it was the best one in the show, and I finally got over my fear and now I own it" begin to look a lot like ad copy. The Dutch design firm Metahaven is selling scarves and T-shirts printed with a WikiLeaks logo in order to benefit the whistle-blowing website, even as it simultaneously "leaks" a visual map of WikiLeaks' network.
A tight show of chilly work, "Frozen Lakes" finds the concerns of the Pictures Generation more pertinent than ever, as data becomes increasingly dispersed and mutable, and power is increasingly measured in terms of access to and control of information.—Anne Doran
Venue name:
Artists Space
Contact:
Address:
38 Greene St
3rd Floor
New York
10013

Cross street:
between Broome and Grand Sts
Opening hours:
Wed–Sun noon–6pm
Transport:
Subway: J, Z, N, Q, R, 6 to Canal St