Heads up! We're working hard to be accurate – but these are unusual times, so please always check before heading out.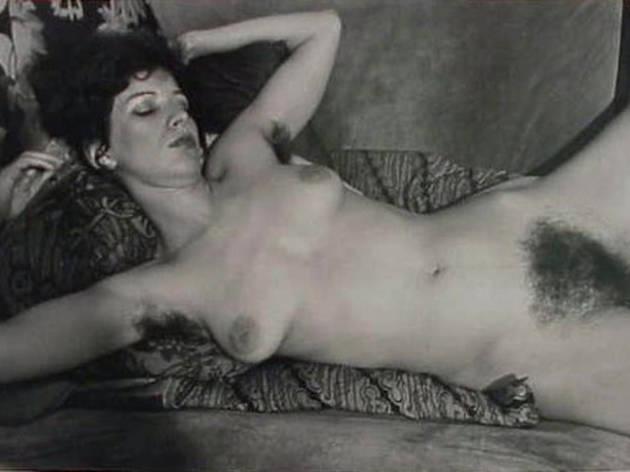 1/10
Photograph: ©2012 Lee Friedlander
Lee Friedlander, "Nudes" at Pace GalleryLee Friedlander, Nude, 1981The renowned photographer's inaugural bow with the powerhouse gallery includes this selection of more than 50 nude studies created between 1977 and 1991. Through Dec 22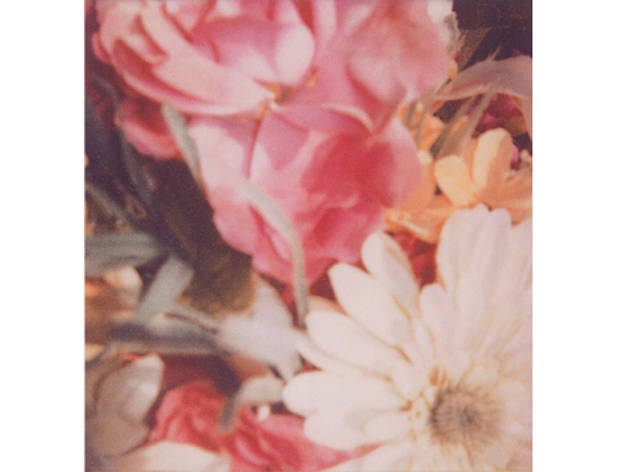 2/10
Photograph: Courtesy Gagosian Gallery
"Cy Twombly: A Survey of Photographs 1954–2011" at Gagosian GalleryCy Twombly, St Barth's, 2002Although Twombly (1928–2011) is best known as a painter, he also seriously pursued photography over the course of his career. This survey brings together 100 intimate photos, ranging from images taken in his studio during the 1950s to a group of landscapes shot in St. Bart's in the early 2000s. Through Dec 22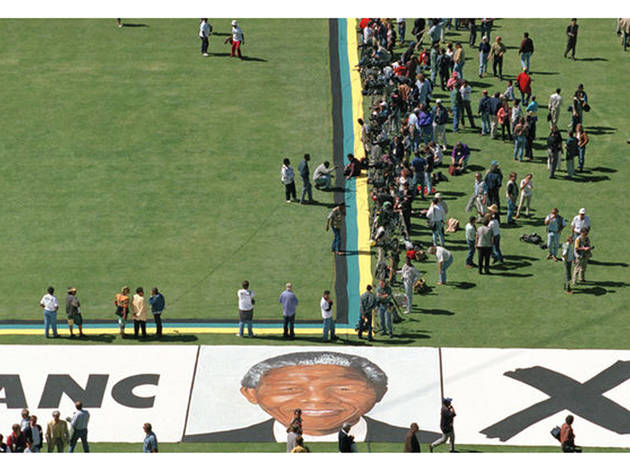 3/10
Photograph: Courtesy the artist; ©Greame Williams
"Rise and Fall of Apartheid: Photography and the Bureaucracy of Everyday Life" at International Center of PhotographyGraeme Williams, The 94 election, South Africa, Soweto, 1994The legacy of South African apartheid is the subject of this survey, presenting some 500 photographs, films and related material produced over 60 years. Through Jan 6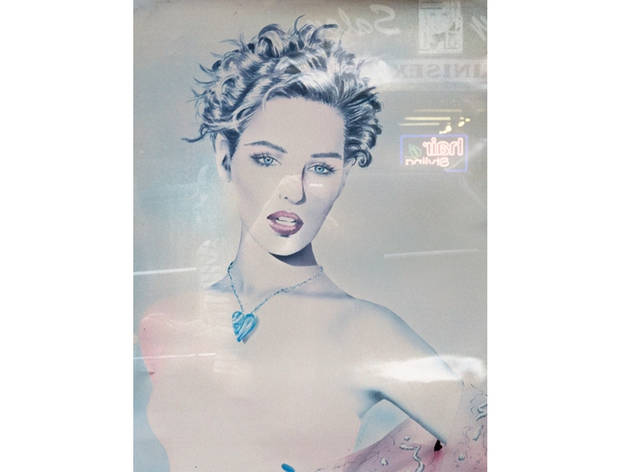 4/10
Photograph: Courtesy Rachel Uffner Gallery
Barb Choit, "Fade Diary" at Rachel UffnerBarb Choit, Untitled Faded Beauty (Heart Pendant), 2012Choit freshens the genre of New York street photography by training her lens on posters, advertisements and maps fading in the windows of beauty salons, barbershops and travel agencies. The focus here isn't so much on the city itself, caught in reflected glimpses on glass, but on the way time ravages the photomechanically produced image—particularly the way sunlight drains out all color save a ghostly pall of cyan. Through Dec 23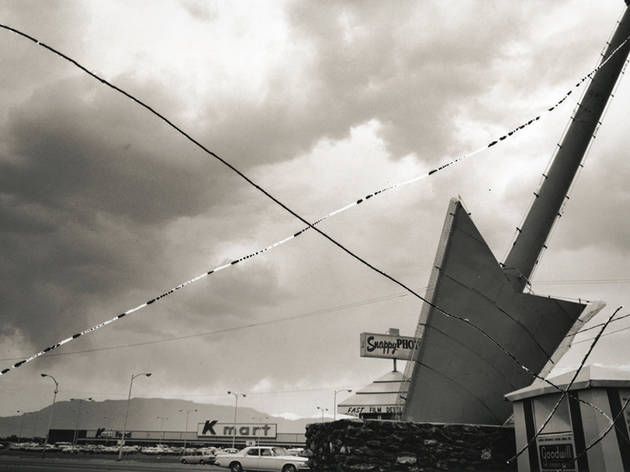 5/10
Photograph: Courtesy Derek Eller Gallery
Thomas Barrow, "Works: 1974–2010" at Derek Eller GalleryThomas Barrow, DART, f/t/s Cancellations, 1974Over the past four decades, Barrow's photography has been distinguished by his interest in the materiality of film and related photographic processes. This overview of his career includes, for instance, a series of documentary-like images of the American landscape "canceled" by scratching a large X across the emulsion of the negative, and printing the result. Through Nov 10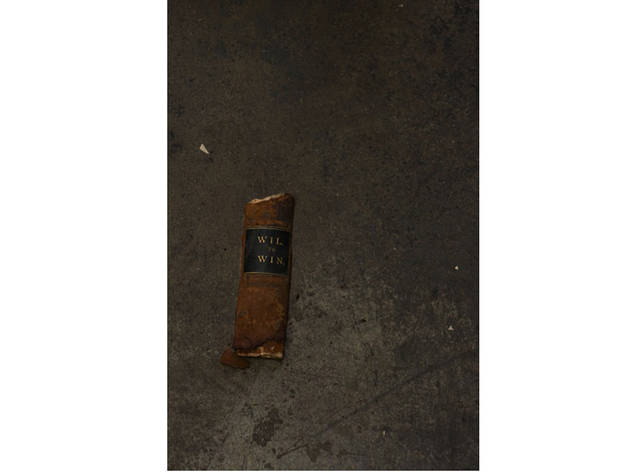 6/10
Photograph: Courtesy Invisible-Exports
Mickey Smith, "Denudation" at Invisible-ExportsMickey Smith, 159 (Wil to Win), 2012The subject of these dark, somewhat brooding photos is an abandoned library emptied of its contents. Details of barren shelves, a rickety old library ladder and a forlorn piece of bookbinding left on the floor hint at some sort of narrative, but the point of the images seems to be precisely the opposite: that the who, what, when, where and how of this situation can never be divined. Through Dec 9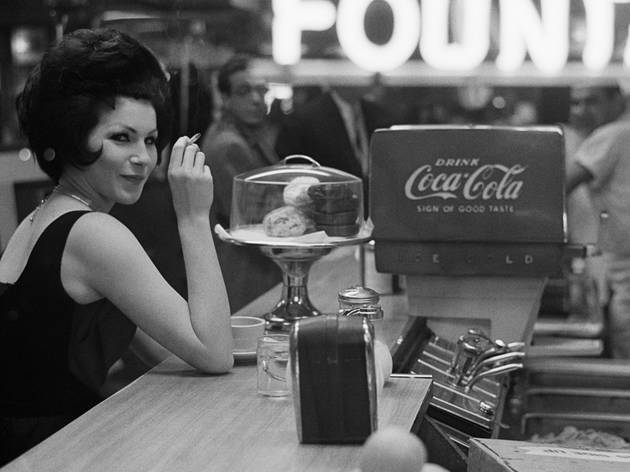 7/10
Photograph: ©Joel Meyerowitz 2012; Courtesy Howard Greenberg Gallery
"Joel Meyerowitz: 50 Years of Photographs Part I 1962–1977" at Howard Greenberg GalleryJoel Meyerowitz, Times Square, New York City, 1962Joel Meyerowitz was one of the pioneers in the use of color photography in the 1960s and 1970s: a roving street and landscape medium, escaping the confines of the commercial studio, where it had previously been confined to professional portraiture and carefully staged product shots. To welcome its representation of the artist, Howard Greenberg Gallery presents a two-part career survey, beginning with this look at Meyerowitz's early work, as he transitions out of black-and-white film and begins to look for subjects beyond New York City. Through Dec 1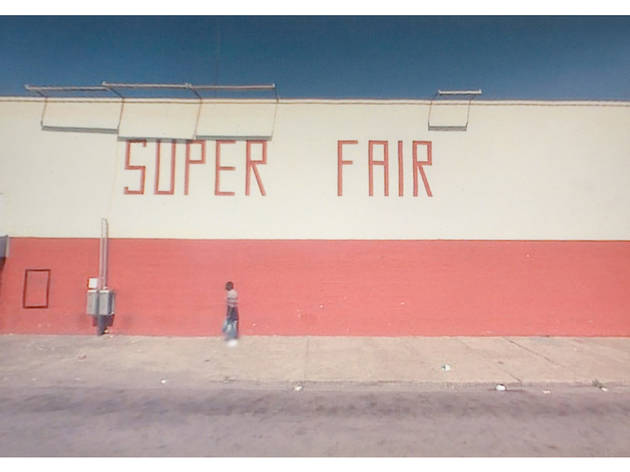 8/10
Photograph: Courtesy Yossi Milo Gallery
Doug Rickard, "A New American Picture" at Yossi Milo GalleryDoug Rickard, #41.779976, Chicago, IL. 2007, 2011These color photos of economically devastated or abandoned locations across the country were taken by shooting Google Street View images off a computer screen. Through Nov 24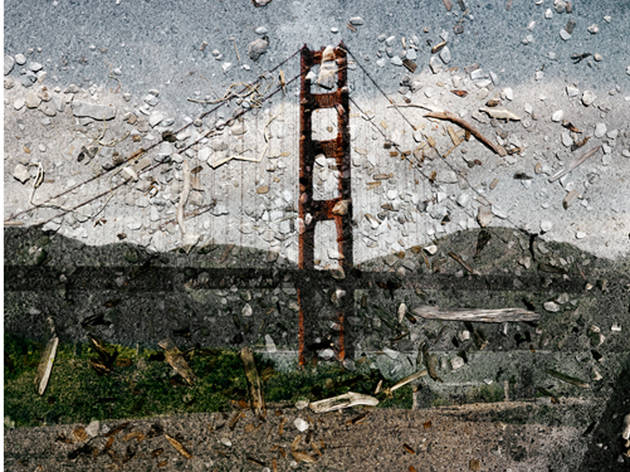 9/10
Photograph: Courtesy Bonni Benrubi Gallery
Abelardo Morell, "Rock Paper Scissors" at Bonni Benrubi GalleryAbelardo Morell, Tent-Camera Image on Ground: View of the Golden Gate Bridge From Battery East, 2012The transitory feel of Morell's photographs is due in no small part to his approach in taking them: They are actually photos of other images projected on a wall or similar surface. His latest works continue in this vein, created by using a kind of camera obscura made from a lightproof tent with a periscope that throws views of the surrounding scenery onto the bare ground inside the structure—which Morell then captures. It's a neat, evocative twist on the notion of landscape photography. Through Dec 22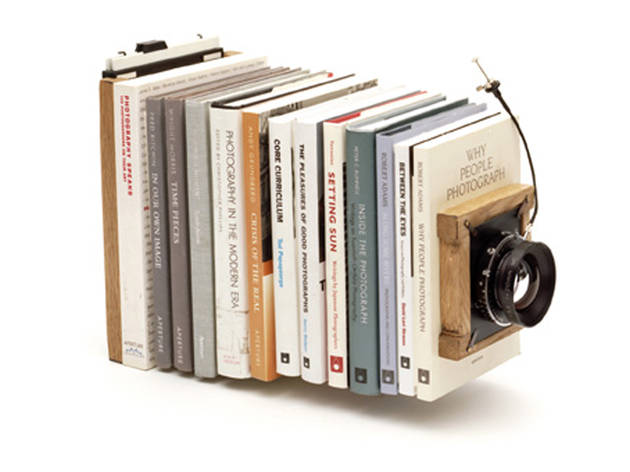 10/10
Courtesy the artists
"Aperture Remix" at Aperture GalleryTaiyo Onorato and Nico Krebs, Book Cam (Aperture Edition) 210mm, 2012As part of its 60th-anniversary celebration, Aperture has commissioned nine of today's top photographers—including Vik Muniz, Martin Parr and James Welling—to create a piece inspired by the work of a predecessor who was the subject of an Aperture monograph. Through Nov 17
Ten photo shows you should see
Catch these top exhibitions.