Book review: Love Is Power, or Something Like That: Stories by A. Igoni Barrett
The violent, furtive and tender lives Barrett follows in this story collection provide moments of empathy amid wrenching drama and subtle comedy.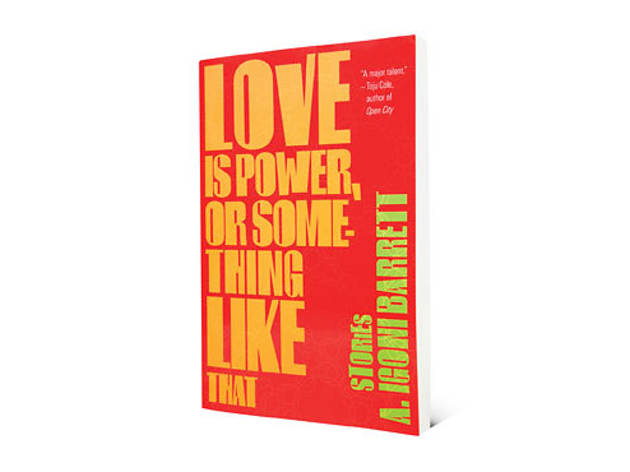 By A. Igoni Barrett. Graywolf Press, $15.

The true shape of A. Igoni Barrett's Love Is Power, or Something Like That isn't readily apparent from its opening story, "The Worst Thing That Happened." It focuses on an aging woman, Ma Bille, who is preparing for the latest in a series of eye operations. She thinks about her children—some, like her, live in Nigeria; others reside in distant countries. In measured prose, Barrett establishes a nation in transition, where the conflicts between local and global play out.

In the tales that follow, he channels lives at times violent, furtive and tender, and teases out his characters' contradictions. The protagonist of the title story, Eghobamien Adrawus, is a study in contrasts: loving father, abusive husband and ethically compromised policeman. His attempts—and frequent failures—at being a better person are juxtaposed with the brutal consequences of these failures. Some yarns take a more comedic approach. Consider Samu'ila from "Dream Chaser," who acts on his father's moneymaking advice by becoming an online con artist.

These rich pieces are also brilliantly sequenced. The harrowing "Love Is Power" is followed by the circuitously told "My Smelling Mouth Problem," in which the stakes (romantic embarrassment and dental work) are far lower. Shifts in mood happen throughout the book; after the decades-spanning "Godspeed and Perpetua," Barrett ends with "A Nairobi Story of Comings and Goings," which traces one man's arrival in the Kenyan city for "a change of scenery," and his fluctuating relationship with a South African woman named Leo. Unlikely moments of empathy occur again and again amid wrenching drama and subtle comedy; the resulting collection satisfies on numerous levels.

Buy Love Is Power, or Something Like That: Stories on Amazon

Get Love Is Power, or Something Like That: Stories on your Kindle