Book review: The Burgess Boys by Elizabeth Strout
With its empathetic take on racism and culture clash, Strout's new novel comes close to meeting very high expectations.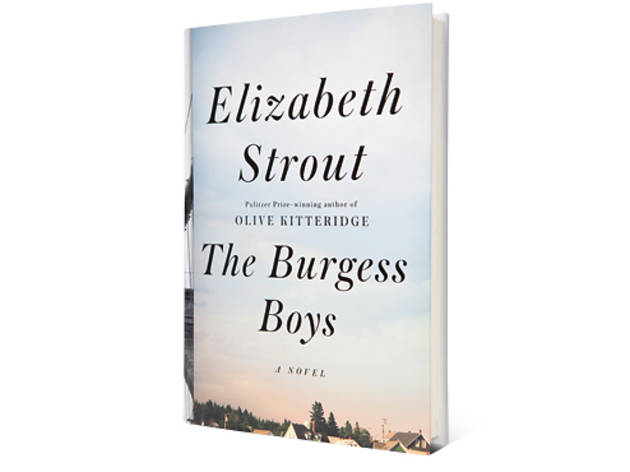 By Elizabeth Strout. Random House, $26.
Once an admirable author wins a Pulitzer Prize, a reader may find his or her expectations becoming unmanageable: How will a new title bring back the comforts of the old while reaching toward different frontiers? Though Elizabeth Strout's readers might find themselves asking this very question when diving into The Burgess Boys, the novel's setting and its cast's many trials will engage those who enjoyed Olive Kitteridge.

Bob Burgess is a Legal Aid attorney who leaves his hometown in Maine with his older brother Jim for a law career in New York. Jim's eventual success and fame stratify the relationship between the brothers, and when they are called back to Maine years later to aid with their nephew Zach's legal troubles, Bob is the first to arrive. In an event that mirrors an actual 2006 hate crime, Zach has rolled a pig's head into a mosque frequented by the local immigrant Somali community. As the novel progresses, the family negotiates the racial tensions in the town as well as their uneasiness around one other.

The Burgess Boys comes very close to meeting high expectations, and Strout looks for new horizons in her empathetic take on racism and culture clash. Having escaped from other places and their own guilt, all the characters feel out of place; each experiences both the sense of opportunity and loss of self that accompanying such transitions. Though the family drama overshadows what might have been a more intriguing study of a larger community, Strout's latest book incites great excitement for her next.
Buy The Burgess Boys on Amazon

Get The Burgess Boys on your Kindle
Sponsored listing
LeGrande Lounge
Tucked into the mezzanine level of the Time New York hotel, the LeGrande Lounge serves up small plates and specialty cocktails in a secluded setting. Order something off the beer or wine list, or go for a signature cocktail like the Gold Finch with vodka, cinnamon, cream and Stumptown cold brew or the Madame's Choice with gin, honey, sage, lemon and earl grey tea (both $16). The bartenders will be happy to mix you a Moscow mule, negroni, Manhattan or another classic cocktail, too (all $15). The food options range from light bites like bruschetta ($9) to larger, shareable plates—think steak tacos with salsa verde ($20), honeyed truffle pecorino grilled cheese ($14) and fried chicken served with hot sauce and Brussels sprouts slaw ($16).
Venue says: "Live jazz music & drink specials every Wednesday from 7-11PM featuring Acute Inflections!"