Review: Telegraph Avenue by Michael Chabon
Chabon's tale of records and race achieves an intimacy despite its grand canvas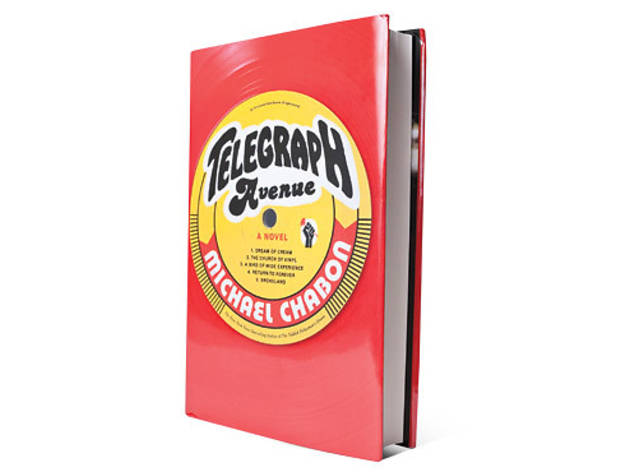 By Michael Chabon. HarperCollins, $28.

Arguably the grandest float in the parade of fall books is novelist Michael Chabon's latest. His last novel, the cloistered Jewish noir The Yiddish Policemen's Union, befuddled many readers who were eager to return to the epic yet tender territory Chabon hit upon in his Pulitzer-winning The Amazing Adventures of Kavalier & Clay. Telegraph Avenue, like all good fiction, provides its own rules of engagement, but its combination of domestic adventure, finely crafted character, family drama and cultural criticism should satisfy Chabon fans, and will likely snag him a few more.

The action, which takes place in an struggling Oakland neighborhood in 2004, pivots around Archy Stallings, a mountainous man with a deep-seated love of records and a penchant for cheating. Upon hearing that aging former pro-sports legend Gibson "G Bad" Goode plans to open a big-box superstore blocks from their beloved but hobbling used-record store, Brokeland, Archy and partner Nat Jaffe brace for the worst. Meanwhile, Archy's pregnant wife, Gwen, reacts poorly to news of his latest extramarital escapades, as well as word of his recently discovered 14-year-old son, Titus; Gwen and Nat's wife, Aviva, fight to save their midwifing practice after a misstep at a hospital; Nat's daydreaming son, Julius, falls for Titus.

Rich but not indigestible, Telegraph Avenue delivers in the way great literature should. While it juggles concerns of race, gender and economic status, it ponders issues ranging from technology's irresistible march to neighborhood renewal. Chabon also indulges his inner fanboy by mashing in elements of '70s blaxploitation flicks, fantasy literature and vinyl worship. But the book has a beating heart: Archy, along with many of those around him, must determine what he's willing to sacrifice in order to ensure the future he wants. For all its verbal vaulting and chin-scratching, the novel reinforces Chabon's strength: using a broad canvas to tell an intimate story.
Buy Telegraph Avenue on Amazon

Get Telegraph Avenue on your Kindle