NYC events in October 2018
Plan your month with the best NYC events in October 2018 including the Village Halloween Parade, food fests and more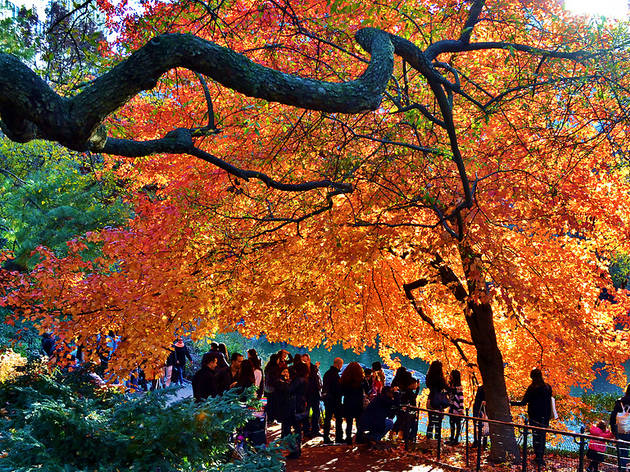 By

Time Out New York contributors and Jennifer Picht
|
Aside from spooky Halloween parties, there are plenty of other awesome NYC events in October 2018. Use our events calendar to plan the quintessential month for leaf peeping and spotting fall foliage, pumpkin picking and more things to do in fall. Aside from that, there are some major artists and bands playing kick-ass fall concerts and more art and theater openings you don't want to miss this month.
RECOMMENDED: Full NYC events calendar for 2018
Featured events in October 2018
Theater events in October 2018
Music events in October 2018
The erstwhile angry young man—since 2014, an official Madison Square Garden franchise, like the Knicks and Rangers—is tacking on date after date in what's threatening to become an endless run.
A consummate pro, J.T. mixes a young Sinatra's swagger and charisma with the airtight funk of peak Michael Jackson, making magic night after night with a crack big band.
With the Farewell Yellow Brick Road tour, Sir Elton is saying a final goodbye to the touring life. That's right—this is your final chance to catch the rollicking songman live in person, as he takes the audience on a massive visual journey spanning his entire 50-year career. Swoon along to "Tiny Dancer," make juvenile hand gestures to "Crocodile Rock" and smile meaningfully at your folks during "Can You Feel the Love Tonight" here for one last time.
Seattle's Mudhoney, one of the veteran grunge outfits that failed to hit it big, yet racked up impeccable indie-rock cred, pays an always-welcome visit to the East Coast. New-school scuzz-rock overlords Pissed Jeans and the raucous Art Gray Noizz Quintet set the stage.
The local indie-rock heroes, whose punky, crunched-out anthems manage to sound both commanding and casual, hit Greenpoint behind their imaginative and wildly entertaining lastest, All At Once. Brace yoursef, frontwoman Marissa Paternoster's soul-shaking vibrato is even more thrilling live.
Music, Dance and electronic
The industrial icons roll into town behind their latest, Bad Witch, which finds the band as vigorous and relevant as ever. The tour's supporting acts are nothing to sneeze at: shoegaze luminaries the Jesus and Mary Chain join Reznor and Co. for all dates, Savages bassist Ayse Hassan's Kite Base rounds out the lineup on Oct 13 and electronic maven Daniel Avery opens the last three shows. Get there early.
Music, Rap, hip-hop and R&B
Sitting at the intersection of R&B, classical and gospel, serpentwithfeet's Josiah Wise creates pop music that manages to be both cavernous and intimate, experimental and accessible. His stunning debut album, soil, appeared in June and excellently showcases Wise's otherworldly vibrato, giving it ample space to shiver against the potent, haunting textures of producers Clams Casino, mmph and Katie Gately. Expect to get some shivers of your own at this Elsewhere appearance.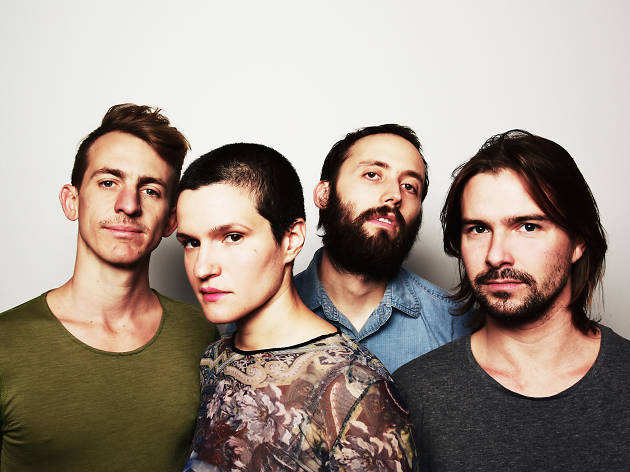 Big Thief's second full-length release, Capacity, appeared last year and found guitarist and vocalist Adrianne Lenker following up her folk-rock band's critically acclaimed debut, Masterpiece, with a slow-burner that expertly distilled years of songwriting experience into a wide-ranging yet seamless collection. You'll hear from it at this show, and be mighty glad you did.
For a second there, it seemed like this Cali funk-pop crew's popularity was on the wane, but thanks to his profile boost as a coach on reality talent contest The Voice, Adam Levine is riding high once more. Whatever you think of the falsetto-shrill, modelizing frontman, Maroon 5's slick, radio-friendly rock, as heard on last year's V, really hits the spot when you're in the mood for an effervescent earworm.
See more NYC concerts in October
Looking to get the most out of fall?
Find the best things to do in the fall in NYC, including the biggest seasonal events, autumn-only activities and more