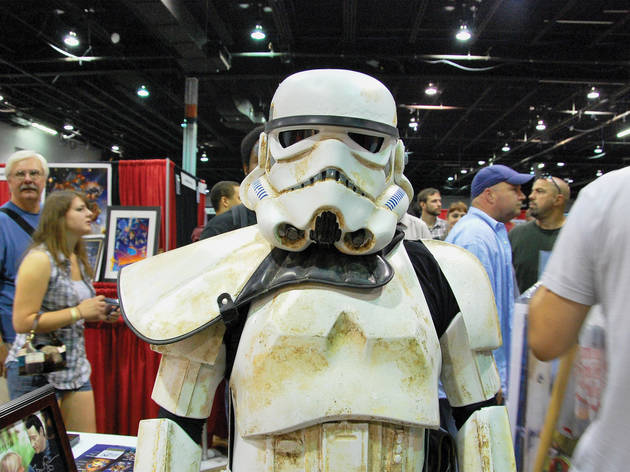 New York Comic Con 2012: The five best events
To help you navigate the 500-plus panels, screenings and signing sessions at New York Comic Con, we picked five highlights.
New York Comic Con seems to get bigger every year, and those attending the 2012 edition will have to make some tough decisions about which of the 500-plus activities to attend. Panelists range from comic-book legends (Stan Lee, as always) to actors that have embraced their niche onscreen roles (Robert Carradine of Revenge of the Nerds fame). Of course, part of the fun is just wandering around and ogling the geeks in costume. If you need help with your own ensemble, check out cosplay superstars from past years for some tips.
RECOMMENDED: New York Comic Con guide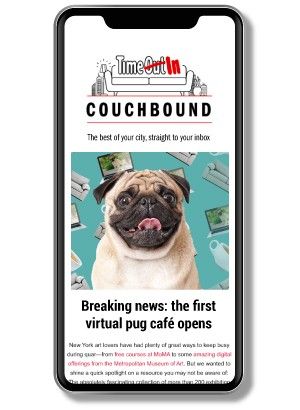 An email you'll actually love
Sign up to our Couchbound newsletter and bring the city to your sofa
Subscribe now
New York Comic Con 2012 events
A cross between masked luchadores and Godzilla-style monsters, the live show's stars will attend this panel (in costume, of course) to exchange barbs and screen clips from a new DVD, Area 57.


Stephen King's classic novel gets another gory adaptation, with Chloë Grace Moretz (Kick-Ass) playing the titular prom queen. Moretz, Julianne Moore (who stars as Carrie's creepy mom) and director Kimberly Peirce will screen clips from the 2013 film.
Cast and crew members of AMC's hit show—including Andrew Lincoln, who plays scruffy, zombie-slaying deputy Rick Grimes—join the comics series's scribe, Robert Kirkman, to discuss the immensely popular adaptation. Attendees also get an early look at the third-season premiere, which airs the next day.
"Hip-Hop and Comics: Cultures Combining"
Comics artists Ron Wilson (The Thing) and Adam Wallenta (Public Enemy) chat with a bevy of hip-hop artists—among them Run-D.M.C. member Darryl McDaniels, rapper Jean Grae and producer Pete Rock—about the crossover between their respective art forms, of which there is plenty. (According to legend, D.M.C. met Reverend Run while trading a comics collection for a pair of turntables.)
"DC Comics: Justice League"
Two members of DC's top brass—writer and chief creative officer Geoff Johns, and artist-copublisher Jim Lee—lead a discussion among Justice League creators about working on the series (which is rumored to have a live-action film in development).
Event details for New York Comic Con