Granito: How to Nail a Dictator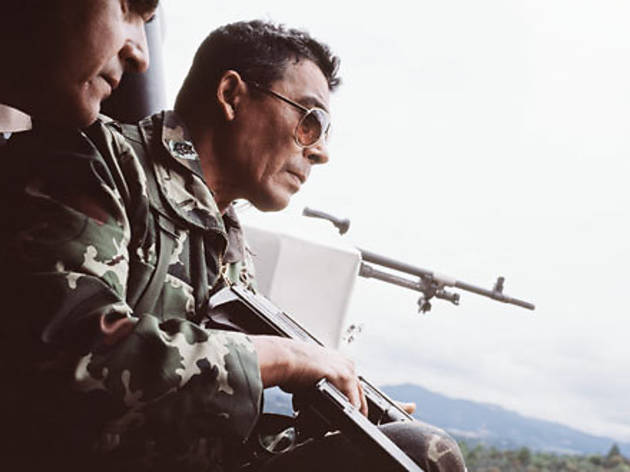 In 1983, Pamela Yates's documentary When the Mountains Tremble---a work featured at the inaugural Sundance Film Festival---shined a spotlight on Guatemala's U.S.-backed military dictatorship and its genocide of the country's Mayan population. Nearly 30 years later, she revisits that cause with Granito: How to Nail a Dictator, which grippingly details the efforts of lawyers, archivists and eyewitnesses to bring the nation's armed-forces criminals to justice---while doubling as the director's narcissistic memoir about her own role in these momentously tragic events.
Yates fixates on numerous interviewees (an archaeologist, a historical archivist, a man who survived one of the massacres) to convey the country's "collective concept of change," but the result is less a mosaic than a scattershot, unfocused portrait that drains momentum and cohesiveness from her search for truth. The filmmaker's attempts to meld the personal and the historical are often emotionally wrenching---notably a scene involving the tearful testimony of the daughter of an executed innocent. But the repeated sight of people watching video monitors or communicating with others via laptops becomes a stilted, gimmicky affectation, and there are only so many times you can watch a camera panning and zooming over still photos before your tolerance for the Ken Burns effect reaches its limit.
Follow Nick Schager on Twitter: @nschager
Watch the trailer
Release details
Cast and crew