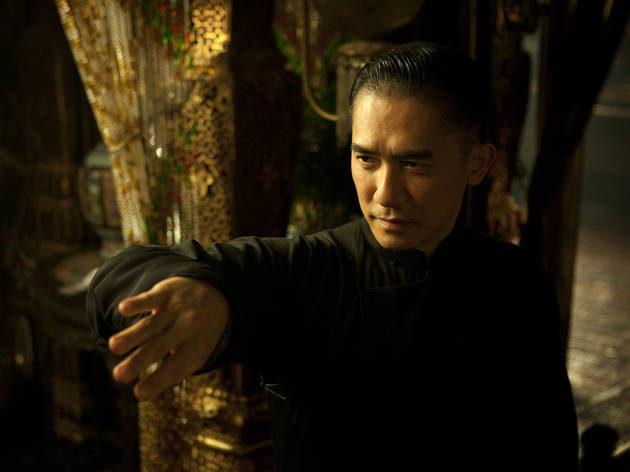 For a while, Wong Kar-wai was the answer to all cinephiles' prayers: a heart-stopping camera style; a mature preoccupation with raw, unrequited passions; and a genius for tapping magnetic turns. So strong is Wong's In the Mood for Love (2000) that it summed up not just a decade of lush Asian impressionism, but the entire first century of movies. (Give the romance a spin if you've never tried it—that's not hyperbole.)
So if it's not rude to ask, what's this most exquisite of directors doing making a martial-arts flick? All props to Bruce Lee, King Hu and Crouching Tiger, Hidden Dragon, but the genre, even at its most thrilling, puts limitations on the subtler filmmaker. The Grandmaster, five years in the making, feels like a waste of Wong's talents. Sure, it's loaded with foot-to-face combat, gorgeously photographed and edited, as the plot leisurely unpacks the true-life tale of Ip Man (Tony Leung), the '30s-era kung fu master whose style would affect a generation of fighters to come. But there's only one emotional tone to these impeccably crafted sequences: bone-dry solemnity. Wong's fans will miss his sophisticated humor, his metaphysical reach.
When he's not kicking people, Ip circles Er (Ziyi Zhang), the comely, lethally skilled daughter of a revered talent handler. Their flirtation at one point takes the form of a stairs-bound duel; elsewhere, they speak out of written love poems or stare at each other longingly. Wong has done this dynamic better in virtually all of his past work; there's a pretty dullness here that shouldn't be confused for mastery.
Follow Joshua Rothkopf on Twitter: @joshrothkopf
Release details
| | |
| --- | --- |
| Rated: | PG-13 |
| Release date: | Friday August 23 2013 |
| Duration: | 108 mins |
Cast and crew
Director:
Kar Wai Wong
Cast:
Tony Leung Chiu Wai
Zhang Ziyi
Chang Chen