Mother's Day spa specials
Discounted treatments for Mom.
By Rachel LeWinter Thu May 7 2009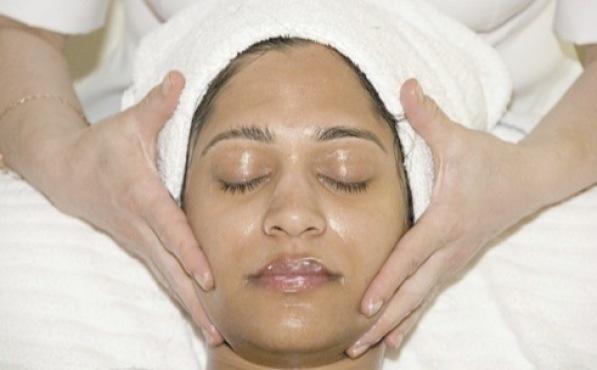 Photograph: Jolie Ruben
Handle with Care Massage Therapy
The Moms Knead Love Too special is the perfect way to say "I appreciate you." All of the one-hour rubdowns at this massage studio (including deep tissue) are $65 (normally $90 to $135). Make her really happy by accompanying her to the outing and treating yourself to a massage as well. 59 W 19th St at Sixth Ave, suite 6C (212-242-7343). Through June 1.
Lia Schorr Day Spa
Save $100 on this rejuvenating half-day beauty special. The relaxing package includes a seaweed facial, a hot-stone massage, and a paraffin manicure and pedicure for $185 (normally $285). 686 Lexington Ave between 56th and 57th Sts, fourth floor (212-486-9670). Through May 31.
Water Front Spa
For the cost of a night of drinking, you can spoil your mom with this calming spa-day package. For $88 (instead of $120) she'll unwind with a 30-minute Swedish massage, 60-minute deep-pore cleansing facial and a relaxing hand treatment. 33 First Ave at 2nd St, second floor (212-777-3283). Through May 31.
Beauty and Wellness Day Spa
If your mom says she'd rather spend quality time with you than receive a present, grant her wish with the Rescue from Stress mother-daughter duet package ($380 for two, instead of $700). You'll bond as you each receive a cool-light laser facial, a rejuvenating eye treatment (with eyebrow wax or shaping), a body exfoliation to refresh dull skin, an anti-stress lavender body massage and reflexology, and a hand-and-foot spa paraffin treatment. 124 East 40th St at Lexington Ave, fifth floor (212-983-9577). Through May 31.
Nina's European Day Spa
Treat your eco-conscious mom to an earth-friendly spa experience with the Fit for a Queen package ($255, regularly $355). It includes a Go Green radical facial, organic stress-release massage, hand-and-foot reflexology treatment, honey-and-almond scrub, a healthy spa lunch, and a special gift (like nail files, candles or creams) from the owner. 5 W 35th St between Fifth and Sixth Aves (212-594-9610). Through May 31.
Faina European Day Spa
This serene spa has a selection of packages dedicated to pampering. The I Love You Mom special ($95 instead of $110) takes place in a private room filled with fresh-cut flowers, aromatherapy candles and soft music. She'll enjoy an hour-long European body massage in her Zen-like room followed by champagne and chocolate. Or treat her to the ultimate spa indulgence with a body polish, aromatherapy full-body massage, relaxing facial, hand-and-foot treatment, and a scrumptious lunch ($258 as opposed to $330). 315 W 57th St between Eighth and Ninth Aves (212-245-6557). Through May 31.
Elemur Day Spa
When was the last time your parents went on a date? Mama probably needs a little lovin', so treat her and her special someone to the Chocolate Fix for Two. They'll enjoy a romantic pairing of chocolate and wine followed by a one-hour couples massage with chocolate scented oils ($99 per person, regularly $125). 940 Third Ave at 56th St, fifth floor (212-588-8895). Through May 31.
Related
Mother's Day gifts
Mother's Day
Postcards from Yo Momma
Mother's Day Post-It Note slide show
More in Spas & Sport