100 best NYC songs: Nos. 40–31
Watch music videos for iconic NYC songs by The Avett Brothers, Ella Fitzgerald, Alice Cooper and more.
The band known as Alice Cooper had three smash records to its name by '73, so this song's titular reverie feels more like a Broadway-style fantasy of hitting it big than a real-life dream. What does ring true is the track's pervasive sleaze: Vincent Furnier embodies one of a pair of (male?) prostitutes transfixed by the promise of sin dens that "never close." Few paeans better capture the city's salacious promise than the double entendre in this refrain: "New York is waiting/For you and me, baby/Waiting to swallow us down."—Hank Shteamer




Play "Big Apple Dreamin' (Hippo)" on Spotify


---
The iconic English rockers had a notorious love-hate relationship with the States, especially NYC. That ambivalence is conveyed nowhere better than in this song, which Mick Jagger reportedly wrote in the back of a yellow cab. It's a sleazy punk track about the grime that was rife in '70s New York: the trash, the greed, the sex, the despair. Shadoobie!—Marley Lynch




Play "Shattered" on Spotify


---
There is nothing quite as sweet as returning to New York—not least if you've had a rough old time of it while you were away. This song starts out plain ol' sad: "Load the car and write the note," but finds its release at its chorus: "Ah Brooklyn, Brooklyn, take me in! Are you aware the shape I'm in?" Probably the best thing about New York's lived-in shabbiness is the fact that it accepts everyone, frayed edges and all.—Sophie Harris




Play "I and Love and You" on Spotify


---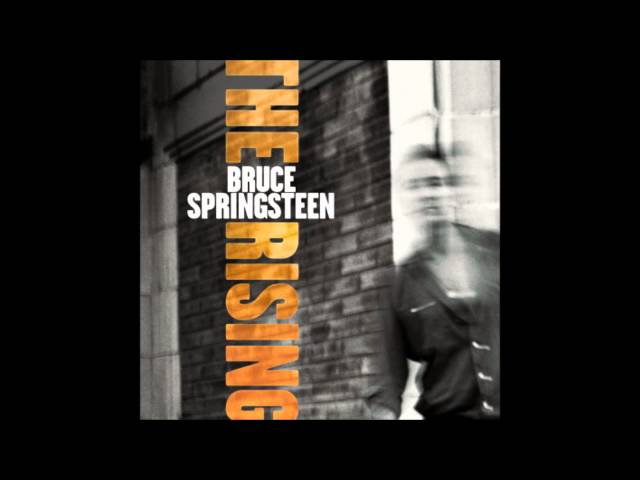 That the Boss would dig deep to frame his response to the 9/11 attacks was no surprise. This song—the title track from his chart-topping 2002 LP—was the anthem that New York and the nation seemed to need. Starting from the perspective of a fireman climbing the stairs inside one of the burning towers, Springsteen waxes bardic and biblical to evoke a sense of everyman resolve and redemption. From an artist once known for bombast, the austerity of this track speaks volumes.—Steve Smith




Play "The Rising" on Spotify


---
Julian Casablancas's chronicle of a strange booze- and rock & roll--fueled evening spent on "the streets of American nights" involves a girl named Nina, the desire to get the hell out of New York and a bunch of dumb police officers. It may not have been the most memorable flip-off from the winners of the Sonic Hipster Pageant circa 2001, but it's still one of our favorites.—Sharon Steel




Play "New York City Cops" on Spotify


---
RECOMMENDED
Live photos: Avett Brothers at Radio City Music Hall
Live photos: The Strokes at Madison Square Garden
---
Just try to imagine John Travolta's iconic strut down the streets of Brooklyn at the start of Saturday Night Fever without hearing this disco classic thumping behind him. As Barry Gibb's falsetto vocals alternate between cockiness ("Got the wings of heaven on my shoes") and desperation ("Life going nowhere, somebody help me"), the song taps into both the pride and the anxiety of urban survival.—Adam Feldman




Play "Stayin' Alive" on Spotify


---
Rod Stewart's cover version was a hit in 1989, but the throaty grit of Tom Waits's original cut adds layers to his portrait of romantic obsession in a world of grimy anonymity. Is the contemptuous narrator a soulful dreamer? A muttering stalker? Both? You never quite know who might be hanging his or her hopes on the subway strap next to yours.—Adam Feldman




Play "Downtown Train" on Spotify


---
If the bumpkinism the former Robert Zimmerman affects on this early-career classic was a pose, it was a thoroughly convincing one; few songs have better conveyed the shock of NYC modernity. After chronicling a "rockin, reelin', rollin'" subway ride, the wide-eyed hayseed from Hibbing, Minnesota, arrives at the clincher: a phonetic name check of the 'hood that would make him famous, "Green-which Village."—Hank Shteamer




Play "Talkin' New York" on Spotify


---
The Great American Songbook team of Richard Rodgers and Lorenz Hart had its first hit with this adorably clever 1925 ode to urban staycations, which finds gentle romance amid the bustle of city life: the "balmy breezes" of the subway, the "sweet pushcarts gently gliding by" on Mott Street. In her 1956 account, Ella wears the song's wit on her sleeve like a charm bracelet.—Adam Feldman




Play "Manhattan" on Spotify


---
A master of infectious pop Americana (his other hits include "You're a Grand Old Flag" and "The Yankee Doodle Boy"), George M. Cohan wrote this cheerful ditty for the 1904 musical Little Johnny Jones. It has been stuck deep in the country's head ever since, boosted by James Cagney's memorable celluloid turn as Cohan himself in biopic Yankee Doodle Dandy. Broadway's regard for Cohan remains clear: A statue of the seminal songwriter and entertainer has pride of place in Times Square today.—Adam Feldman


---
RECOMMENDED
Poll: What's your favorite Bob Dylan album?
---

100–91 | 90–81 | 80–71 | 70–61 | 60–51 | 50–41 | 40–31 | 30–21 | 20–11 | 10–1

See the full list of 100 best NYC songs