The best acts to see at Afropunk Brooklyn 2017
Here are the acts you don't want to miss at Afropunk Brooklyn 2017, the outdoor music festival hitting NYC in August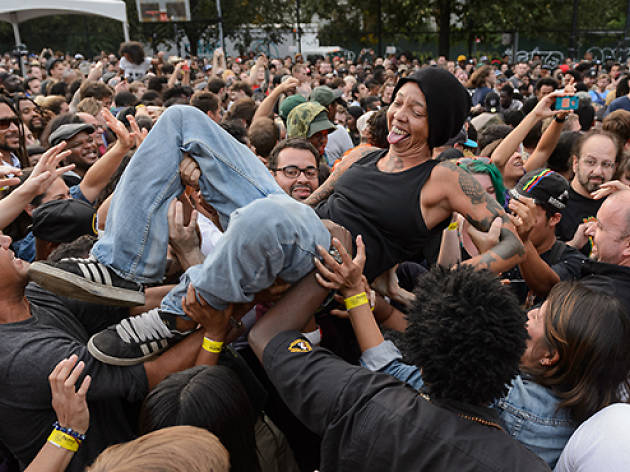 Afropunk began as a platform for black punk bands, but has since expanded to highlight black musical "alterity" in a variety of genres. Similar to summer music festivals like Panorama and Governors Ball, you'll find a cross-genre lineup bringing both larger international acts—e.g. Willow Smith and Sampha—and smaller local bands to its outdoor Brooklyn stages. Here are our favorite acts playing Afropunk this year.
RECOMMENDED: Full guide to Afropunk in NYC
Best acts to see at Afropunk Brooklyn 2017
1
Kaytranada
Back in 2012, this producer's breakout remix of Janet Jackson's "If" introduced the world to his unique collage of retro sounds. Funky disco grooves, L.A. beat scene sample-flipping and smooth soul all turn up in different configurations in Katranada's work—a brilliantly concocted, highly danceable mix.
2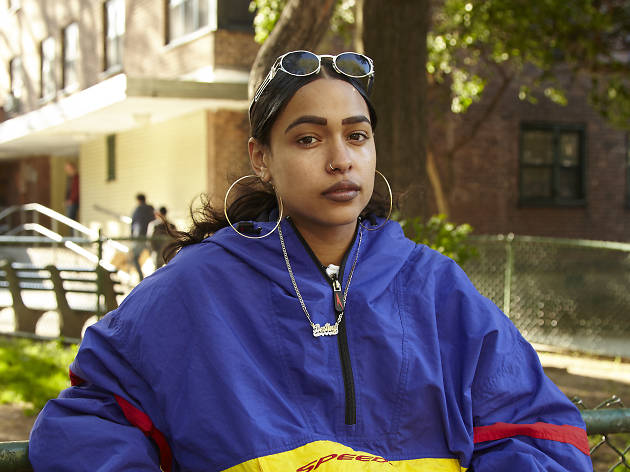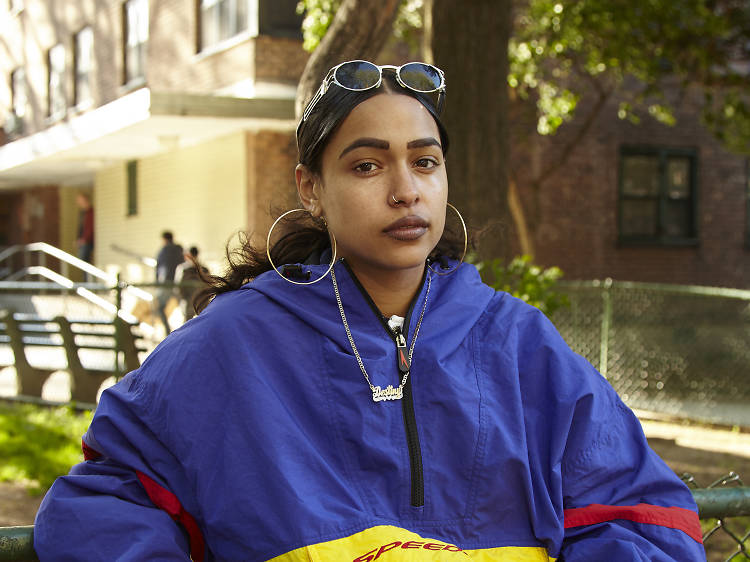 Princess Nokia
You might know Destiny Frasqueri under several names: She released her first banger "Versace Hottie" as Wavy Spice in 2013, dove into afro-futurist explorations the next year on Metallic Butterfly, and tried her hand at a melange of disco, folk, and soul under her birthname in 2015. Recently, as Princess Nokia, she's returned to spitting her airy flow over hip-hop beats.
3
Sampha
This U.K. singer demonstrated his considerable proclivities with a tortured, emotion-baring hook on Drake's 2013 soul-pop hit, "Too Much." Since then, he's proven that watershed moment to be no fluke. His debut, Process, is a nuanced, diverse collection, as touching as it is vulnerable.
4
Little Simz
While many MCs only excel in one area or the other, Simbi Ajikawo's lyrics combine hard-edged technical prowess and relatable vulnerability. With over 14 releases under her belt from the past three years, the U.K. rapper is as prolific as she is talented.
5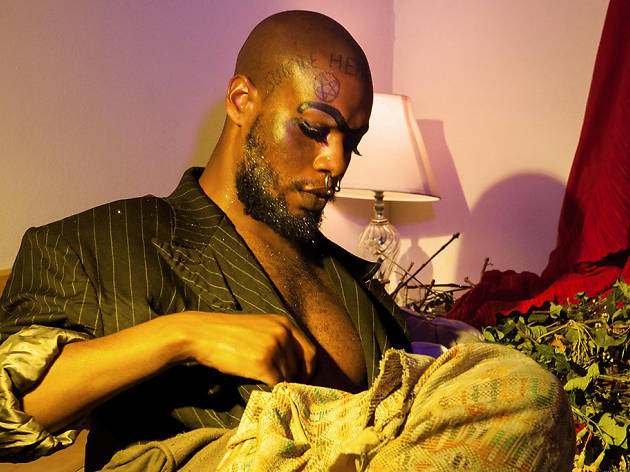 serpentwithfeet
Singer Josiah Wise's R&B is simultaneously avant-garde and archaic: plucked harps, orchestral textures and a moniker harkening back to ancient Christianity. Massive, cavernous production from Bjork-associated producer the Haxan Cloak provides a perfect backdrop to Wise's quavering vibrato—a shivering spiritual hymn to queer futurity.
6
Sango
You might recognize Sango's production from Tinashe's smoky single, "Cold Sweat" or his killer remixes of the Weeknd. Make no mistake, though—the guy's solo beatwork is just as memorable, incorporating Brazilian sounds and syncopated rhythms into hip-hop instrumentals.
7
Kevin Abstract
A member of BROCKHAMPTON, a rap crew that self-describes as an "All-American Boy Band," Kevin Abstract makes music in the vein of technicolor high school fantasies: dreaming about football players, struggling to survive homophobic parents and riding down to a crush's house on his 12-speed.
8
Dizzee Rascal
Insurgent MCs like Skepta and Stormzy might be hogging the grime spotlight, but the genre wouldn't exist without pioneers like Dizzee Rascal. A decade-and-a-half on from his landmark album, Boy in Da Corner, Dizzee has broken through the mainstream stateside, writing crossover singles with EDM popstars Calvin Harris, Dillon Francis and more.
9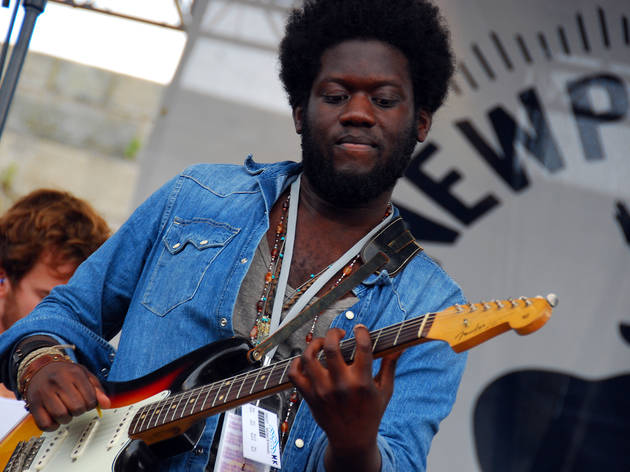 Michael Kiwanuka
With sulful a cappellas, handclaps and agit-funk rhythms, Kiwanuka makes '70s-style soul music that explores hopelessness, longing and melancholy with perseverance and deep reflection.
Looking for a summer playlist?
The sun is out and the beach is a bus ride away. Just don't forget to bring our playlist of the best summer songs.
Read more