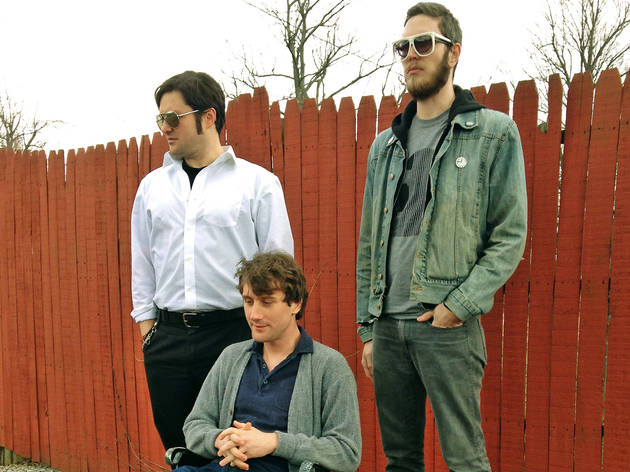 Bringing back the noise with Wolf Eyes and Hair Police
Two veteran noise acts return to active duty with new albums and New York City concerts
If you've lamented the dormancy of the U.S. noise-music scene—the crucial, community-minded movement that energized the underground with its nihilistic experimentalism and DIY ethos—rejoice: The beast has awoken from its slumber. Heralded by the 2012 release of Aaron Dilloway's herculean sound-splicer Modern Jester, the rebirth of noise is now coming to fruition, thanks in part to recent ear-bleeders from two founding factions, Wolf Eyes and Hair Police.
Following a string of superlimited CD-Rs, Michigan's Wolf Eyes returns with the cohesive yet demonic No Answer: Lower Floors (De Stijl), its first widely released record since 2009's Always Wrong. With a reshuffled lineup in the wake of Mike Connelly's departure to focus on Hair Police and a solo project, Failing Lights, Wolf Eyes has morphed toward becoming an actual song-oriented, minimalist animal. If it's not the raging clatterfests of yore, No Answer: Lower Floors is still a harsh driller. But its spooky synths, ghostly voices and industrial-jackhammer beats evoke the soundscapes of Brooklyn's Sightings.
Hair Police, on the other hand, is in vintage grinding form on Mercurial Rites (Type), refusing to veer from its roots. The damage is palpable on the trio's first proper LP in five years, as grisly howls seemingly gnawing their way out of a torture chamber meet mutilating percussion and a synthesizer bloodbath. With Brooklyn disciples like Hubble (Saturday 6), Pharmakon (July 12) and White Suns (July 13) upping the ante at these showcases, earplugs are highly recommended.—Brad Cohan
Wolf Eyes plays Saint Vitus July 6. Hair Police plays 285 Kent Ave July 12 and Pioneer Works July 13.

See more in Live Music