CMJ Music Marathon '10: See things you actually like
The first rule of CMJ is not to look at the full schedule; it will only make you feel queasy. Instead, use our tells-you-what-you-actually-want-to-know guide---then enjoy!
By Sophie Harris with Corban Goble Mon Oct 18 2010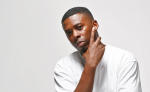 If you wanna see an act you've actually heard of...

People who've had hits! In the charts and stuff. Here's where the big kids are.
GZA Will weed-loving Wu-Tang hero GZA have to be held up onstage by his manager, like he did at this year's SXSW? Will his rhymes be awesome? Probably both. (Le) Poisson Rouge, Thu 21
UNKLE Yeah, we're still haunted by that "Rabbit in Your Headlights" video, too. The British trip-hop pioneers bring their pleasingly dark vibes to town. Webster Hall , Sat 23
Ghostface So long as he doesn't pull a Raekwon (his Wu-mate made a tardy appearance here last year), go get your fill of Ghost's hyperintelligent street babble. B.B. King Blues Club &amp, Fri 22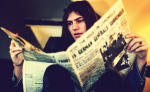 Something classy

Dylan LeBlanc Admired by Emmylou Harris, this mellow young songwriter doffs his Stetson to Jackson Browne. Hiro Ballroom (at the Maritime Hotel), Fri 22
If you're sick of indie rock...

(...and who can blame you?) There's a veritable feast of soulful treats and smooth beats on offer this year.
Von Pea The Tanya Morgan MC steps out witha solo project, Pea's Gotta Have It. Sullivan Hall, Thu 21
Eli "Paperboy" Reed This baby-faced, dapper young soul hero has the moves and the grooves. (Le) Poisson Rouge, Thu 21
Four Tet British electronica pioneer Kieran Hebden has remixed Radiohead, Black Sabbath and Sia. Webster Hall , Fri 22
LMFAO "Shots" hit makers and Berry Gordy's kids (yes, really) head up a bill that also features Das Racist. Santos Party House, Thu 21
Mickey Factz Drake, Travie McCoy and the Cool Kids have all been guests on this Bronx rapper's mixtapes. Santos Party House, Fri 22
Reggie Watts Genius comedian Watts also beatboxes and layers his own (exquisite) vocals to form beautiful songs. Comix, Thu 21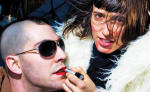 You want pop?

Hank & Cupcakes Besequinned Aussie singer Cupcakes plays drums standing up, while Hank slaps da bass. Crash Mansion and Bar Matchless, Thu 21; The Delancey, Fri 22
Harper Blynn If pop hooks were Monopoly money, this foursome would be buying hotels on Park Place by now. Arlene's Grocery, Thu 21; ,Fri 22; Rockwood Music Hall, Sat 23
Obligatory band with a ridiculous name

Vagina Panther Like the idea of a god-awful scunge-rock group playing a song called "Dave, You Are Killing Me"? You got it. , Thu 21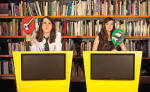 If you wanna hang with the cool kids...

Yeah, yeah, we know you've been into chillwave before it even had a name and now you've moved on to witchhouse—but these are the names you need to be dropping right now
Cults These blogopshere darlings play vintage pop that may seem harmless but has a dark edge that makes it scarily delicious. Santos Party House, Sat 23
Small Black Of all the aspiring bands working the sample-pop/glo-fi/brogaze vibe, this local outfit crafts songs that actually stand out. Pianos, Sat 23
Apache Beat Fronted by mouthy, pouty Ilirjana Alushaj, Apache Beat is part new wave, part lush '80s radio rock. The Rock Shop, Thu 21; Rockwood Music Hall, Fri 22
If the parents are in town

Gary Numan Yes, that Gary Numan: the '80s synth-pop hero who wrote "Cars." Best Buy Theater, Sat 23