Janelle Monáe 'The Electric Lady' album review
Another high-concept stylistic mash-up from the Atlanta pop droid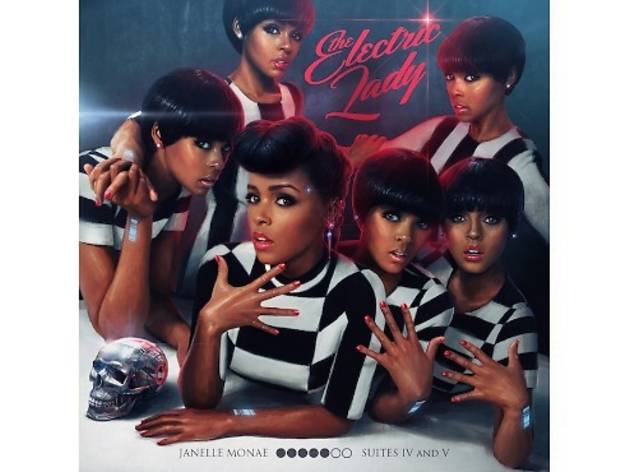 We'd love to think that, at some point, one of Janelle Monáe's brilliantly eccentric slices of psychedelic R&B will propel her towards massive global fame. With her concept albums about cyborgs, endless stylistic shape-shifting and general air of wild upredictability, the singer from Atlanta would make a fantastic pop star.
This latest dispatch from Planet Monáe continues her enjoyably baffling
Metropolis
series of high-concept records, which she's been making since 2007.
The Electric Lady
comprises the fourth and fifth "suites" in the series, which is a tribute to Fritz Lang's dystopian silent film of 1927. But don't be put off by her appetite for the esoteric— what we're dealing with remains beautifully performed, instantly addictive pop music constructed with enough nuance to reward repeated listening.
She's worked her contact book for this one too—look out for guest turns from Solange, Erykah Badu and Prince who, if you're looking for reference points, is as good a comparison as any. That's big talk, but Monáe can walk the walk.
Download The Electric Lady on iTunes
Download The Electric Lady on Amazon
What are your thoughts? Let us know in the comments box below or tweet us at @TimeOutNYMusic.
Watch the video for "QUEEN"