NYC's top ten album covers: Gotham's greatest LP art
We round up the coolest New York album covers, covering bands both iconic (Led Zeppelin) and current (Vampire Weekend).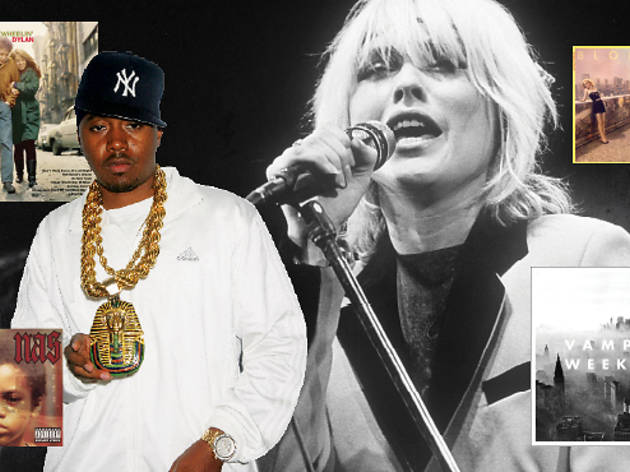 1/16
NYC's top ten album covers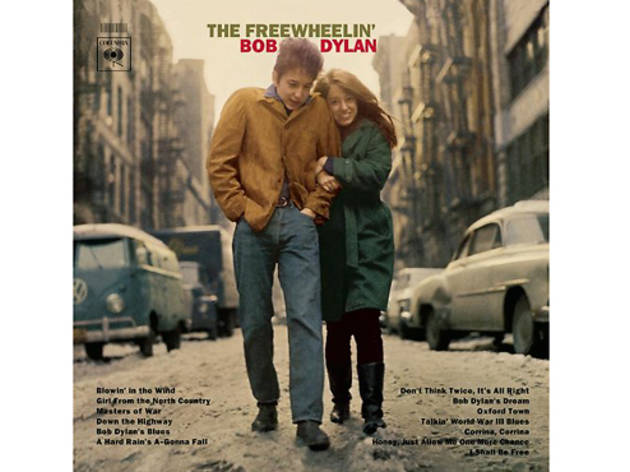 2/16
1: The Freewheelin' Bob Dylan, Bob Dylan (1963)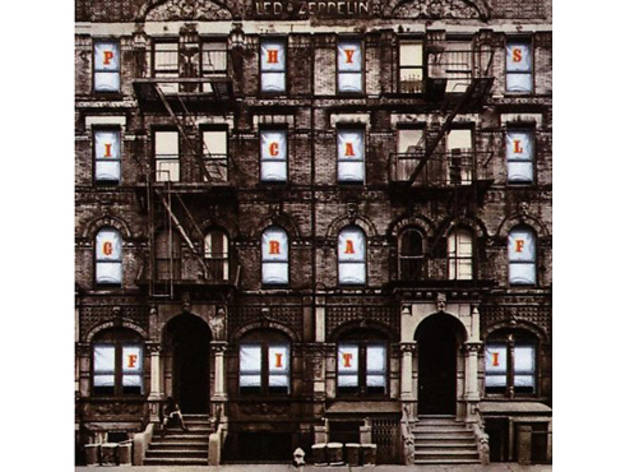 3/16
2: Physical Graffiti, Led Zeppelin (1975)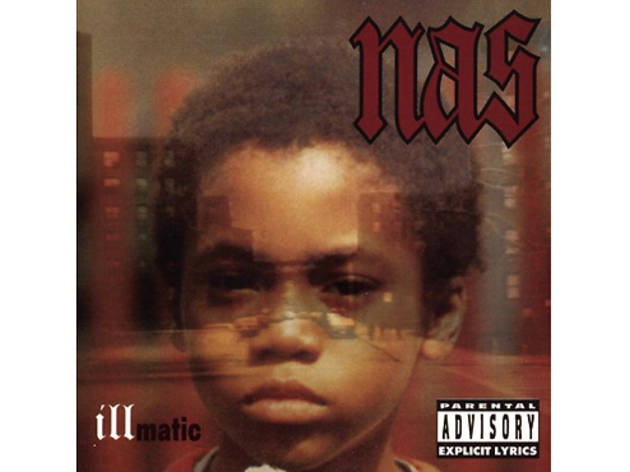 4/16
3: Illmatic, Nas (1994)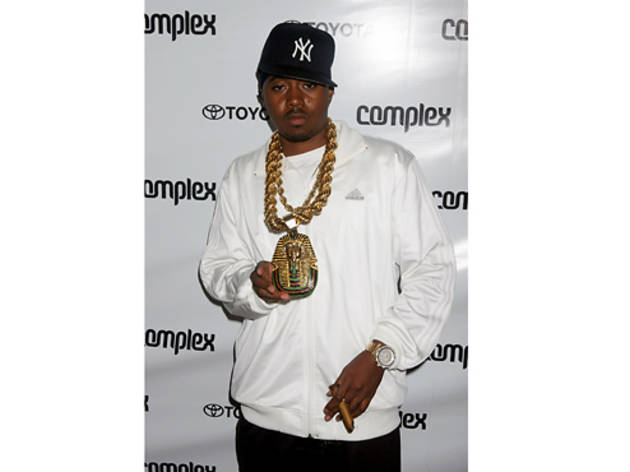 5/16
Photograph: REX USA/Eric Pendzich
Nas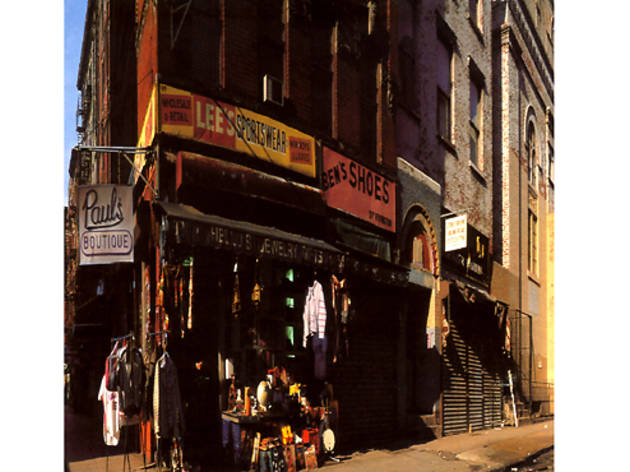 6/16
4: Paul's Boutique, Beastie Boys (1989)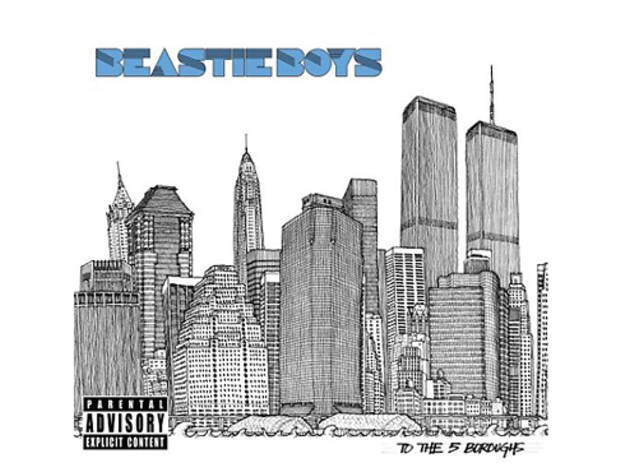 7/16
4: To the 5 Boroughs, Beastie Boys (2004)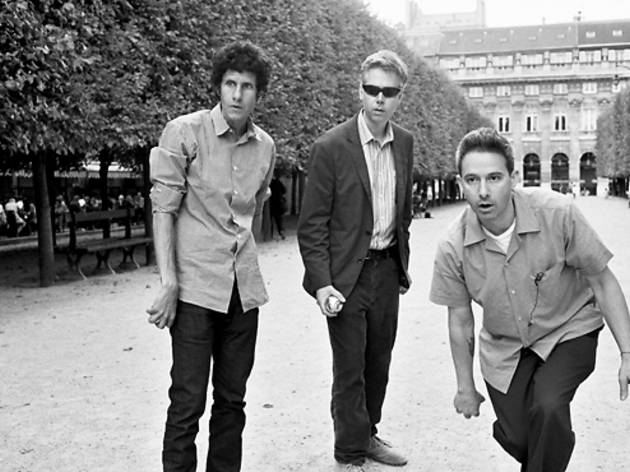 8/16
Photograph: Phil Andelman
Beastie Boys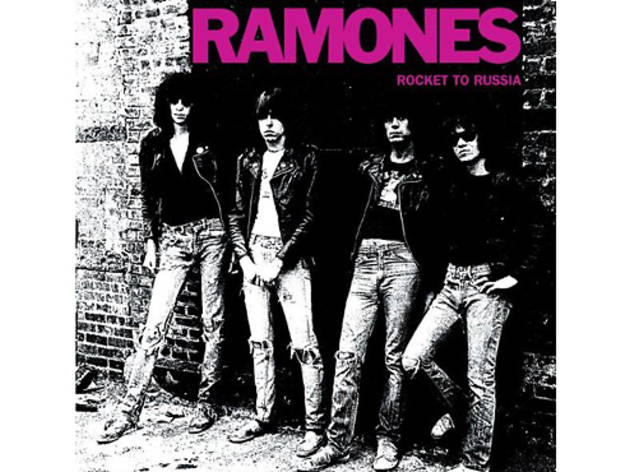 9/16
5: Rocket to Russia, Ramones (1977)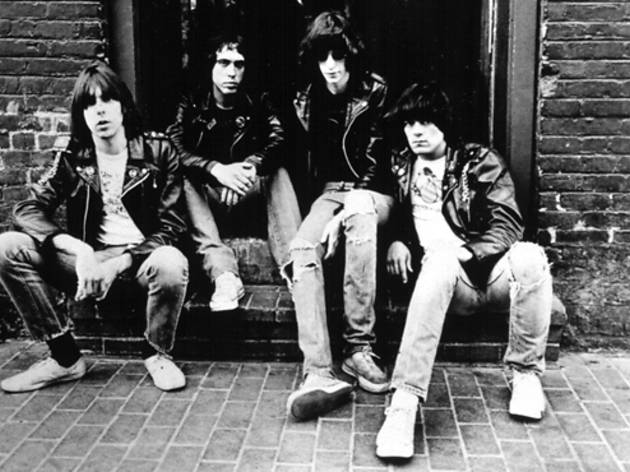 10/16
Photograph: REX USA/Everett Collection
The Ramones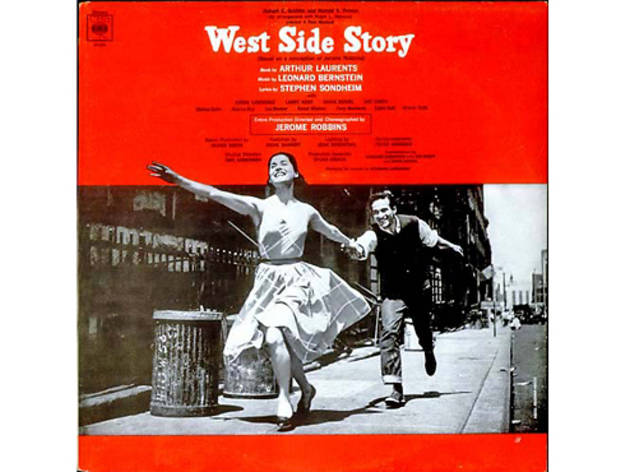 11/16
6: West Side Story (1957)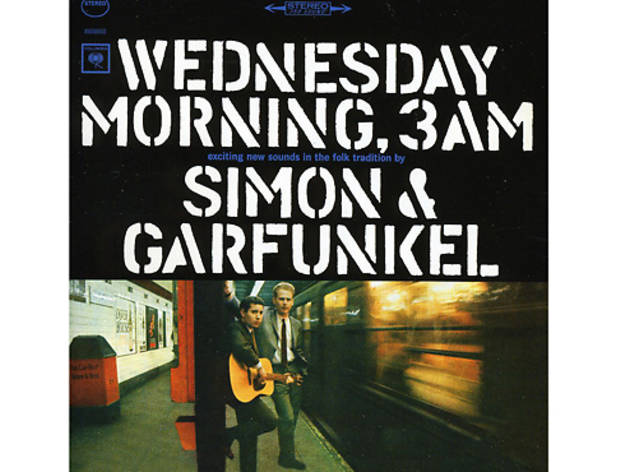 12/16
7: Wednesday Morning, 3AM, Simon & Garfunkel (1964)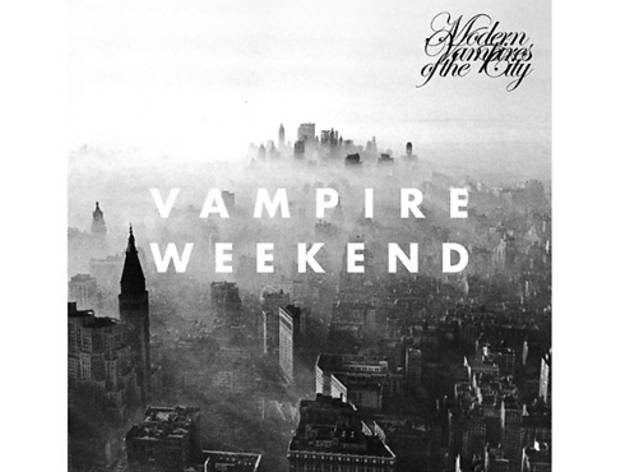 13/16
8: Modern Vampires of the City, Vampire Weekend (2013)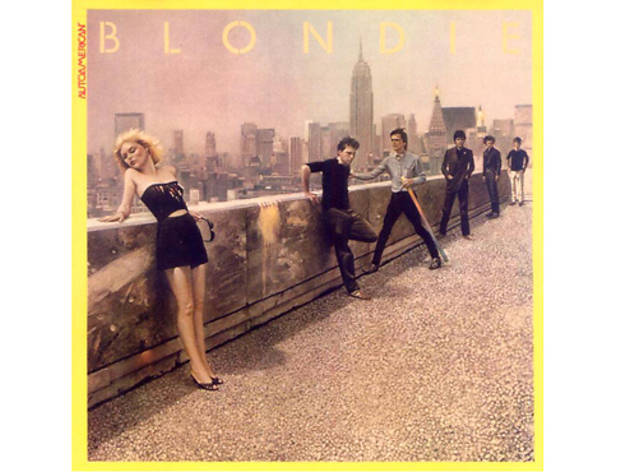 14/16
9: Autoamerican, Blondie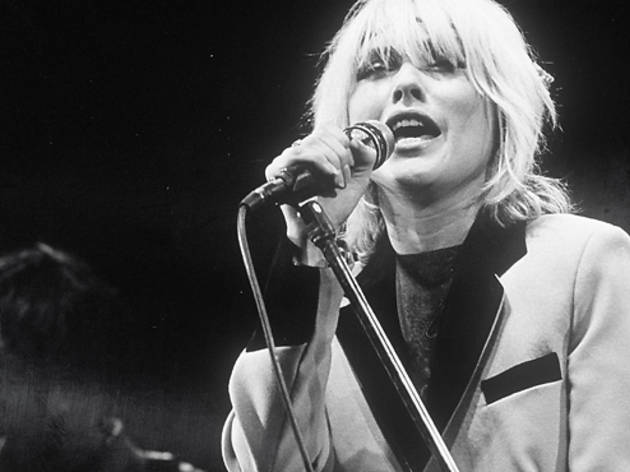 15/16
Photograph: REX USA/Richard Young/Rex
Blondie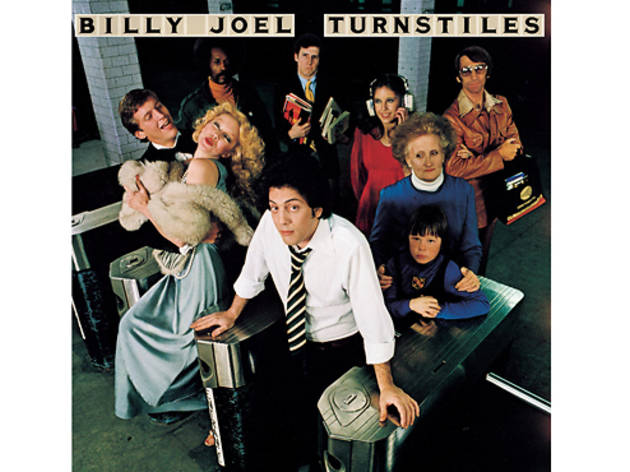 16/16
10: Turnstiles, Billy Joel (1976)
LES
(Beastie Boys'
Paul's Boutique
) to
Queens
(Nas's
Illmatic
) and beyond. For a comprehensive look at this city's sonic stamp, check out the
100 best NYC songs
.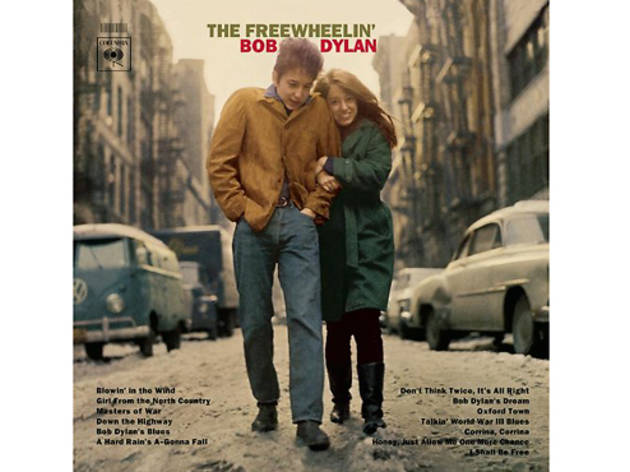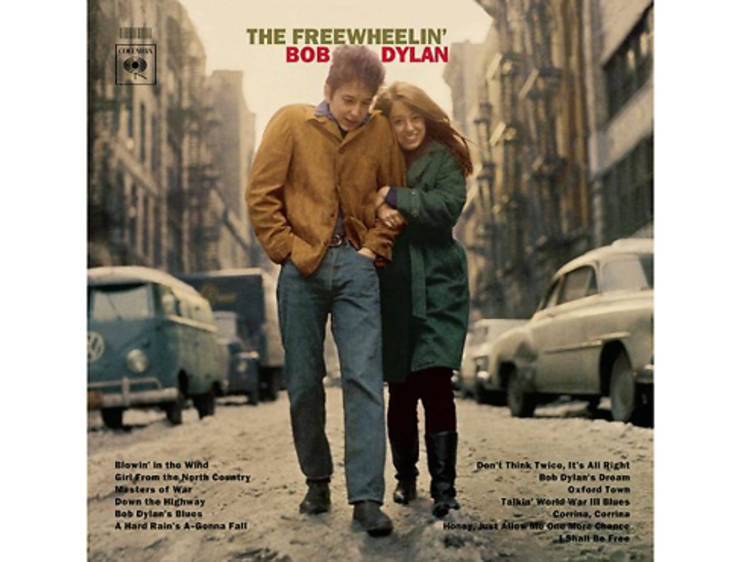 <em>The Freewheelin' Bob Dylan</em>, Bob Dylan (1963)
The image of his Bobness—still three months shy of his 21st birthday and already the messiah of Greenwich Village—strolling arm in arm down Jones Street with then-squeeze Suze Rotolo captures the period's romantic folk scene…um, yeah, pretty perfectly.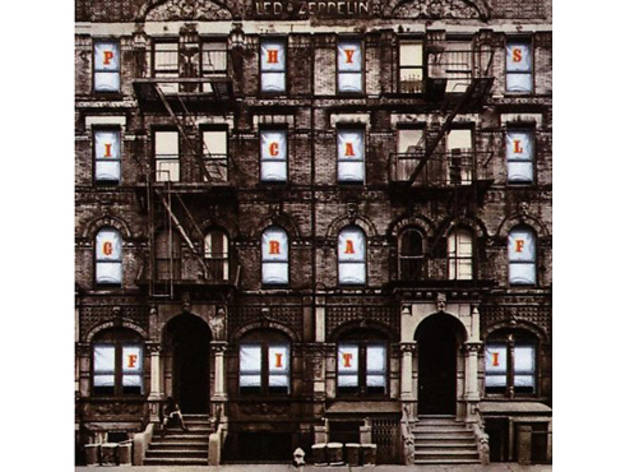 <em>Physical Graffiti</em>, Led Zeppelin (1975)
The two Alphabet City brownstones featured on the cover of Zep's bangin' behemoth of a double album, located at St. Marks Place between First Avenue and Avenue A, have a fine résumé of classic-rock visuals: Six years later, they appeared in the music video for the Stones' "Waiting on a Friend."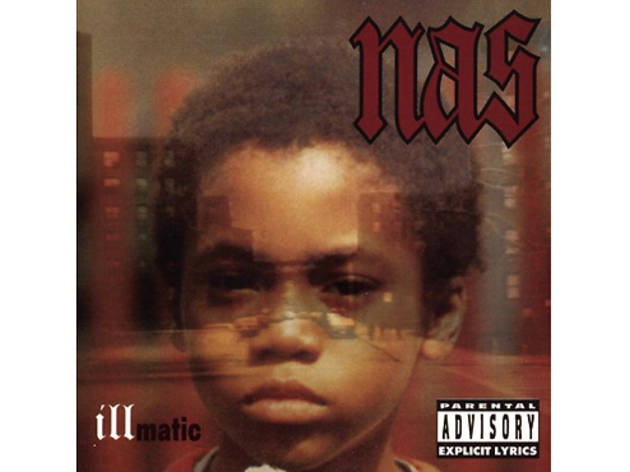 <em>Illmatic</em>, Nas (1994)
Aww, little Nas! Nasir bin Olu Dara Jones's seven-year-old face, superimposed over a photo of NYC projects, amply fronts his essential LP, in which the New Yorker raps about his experiences growing up in LIC's Queensbridge Houses.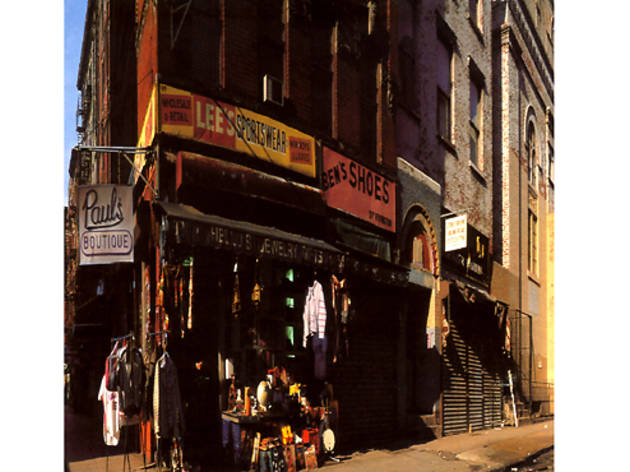 <em>Paul's Boutique</em> and <em>To the 5 Boroughs</em>, Beastie Boys (1989, 2004)
Paul's Boutique, featuring a shot of the corner of Ludlow and Rivington Streets, is arguably the NYC rappers' most celebrated studio effort—not to mention cover—but don't forget their most Gotham-centric release, To the 5 Boroughs, which features Matteo Pericoli's pencil drawing of the pre-9/11 downtown-Manhattan skyline.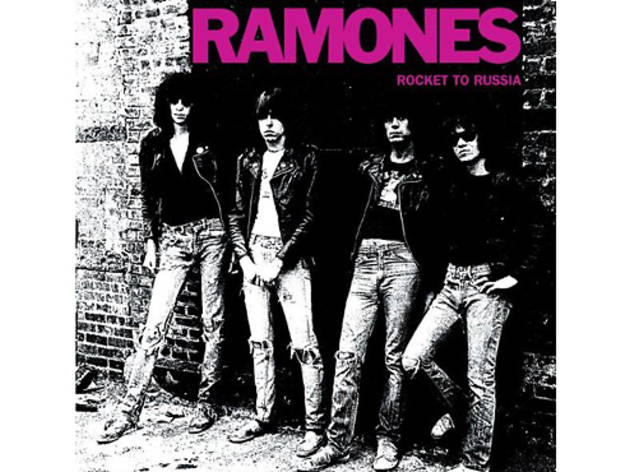 <em>Rocket to Russia</em>, Ramones (1977)
This iconic shot of Queens' finest was taken in front of the back door of defunct punk institution CBGB. (Gosh, the Bowery is so different now, right?)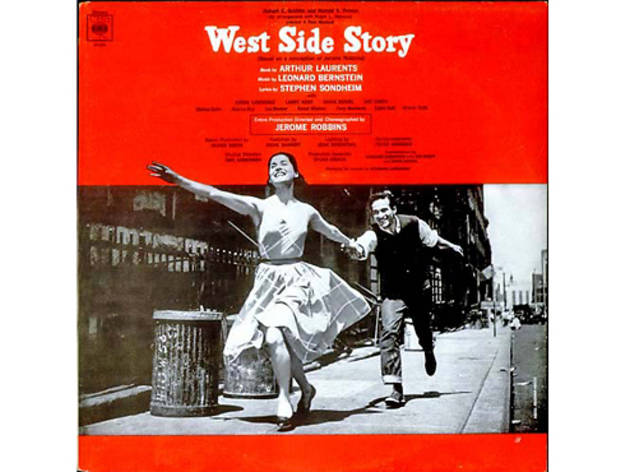 <em>West Side Story</em> (1957)
Somewhere there's a place for us. And for the original Broadway cast's Tony and Maria, that place was West 56th Street between Ninth and Tenth Avenues. (Peep the address of the building they were in front of—418 West 56th Street—on the garbage can.)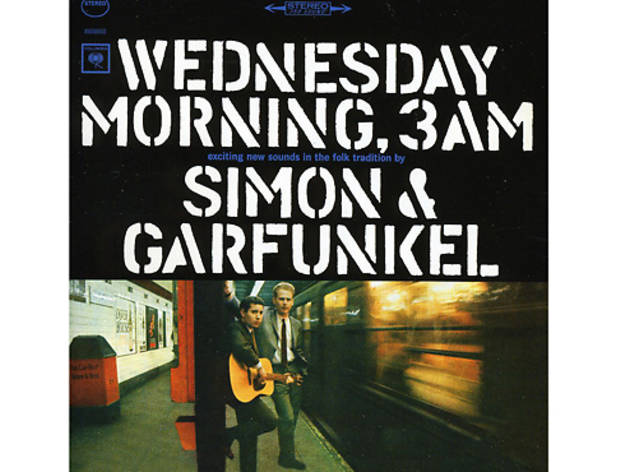 <em>Wednesday Morning, 3AM</em>, Simon & Garfunkel (1964)
The estimable folk duo's debut was released before they had distinguished themselves from the crowded field of early-'60s folkies. Thus, it might have been easy to mistake them for any old buskers as they posed for this shot on the Fifth Avenue and 53rd Street subway station as a Queens-bound train roared past.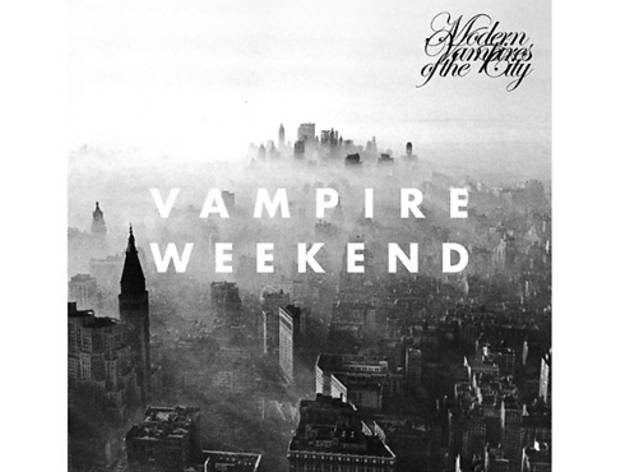 <em>Modern Vampires of the City</em>, Vampire Weekend (2013)
Those cute little Columbia-educated indie-rockers returned this year with their third effort, which is emblazoned with a striking panorama of a smog-shrouded Manhattan skyline. According to the album's liner notes, it was taken by Neal Boenzi, then a photographer for The New York Times, from the top of the Empire State Building in 1966.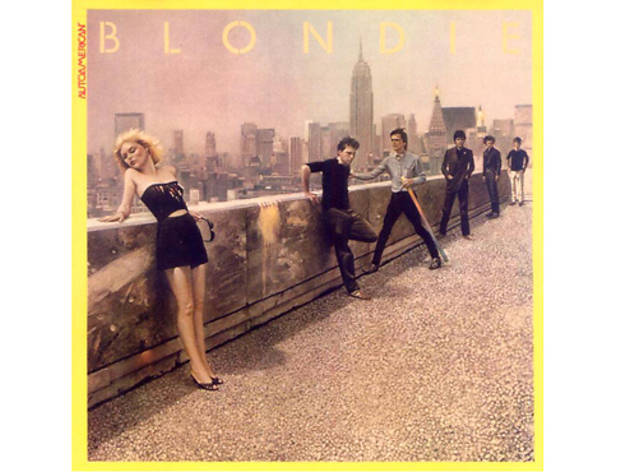 <em>Autoamerican</em>, Blondie (1980)
Debbie Harry & Co. were riding high on a string of hits by the time they put out their fifth LP, which shows the band perched on a home-turf roof at Broadway and East 8th Street, seemingly mingling with the skyscrapers in the background.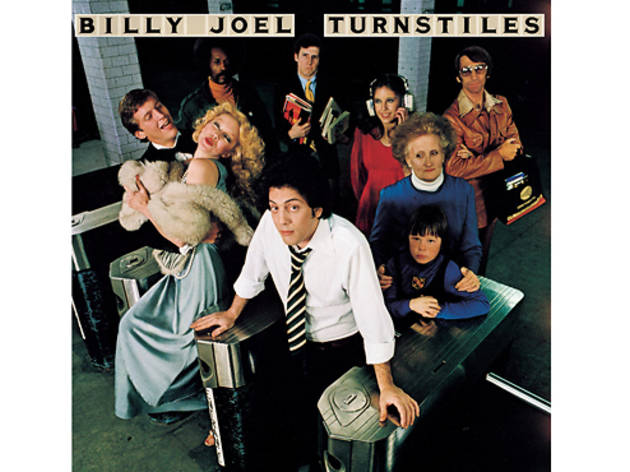 <em>Turnstiles</em>, Billy Joel (1976)
Ah, the '70s—when you couldn't use a MetroCard to get on the subway and Billy Joel ruled the airwaves. The Piano Man's fourth full-length commemorates that bygone era with a photo at the Astor Place station and the hit "New York State of Mind."