Say Anything interview: 'I have a limitless palette to work with right now'
Pop-punk songwriter Max Bemis trades guitars for strings on a new album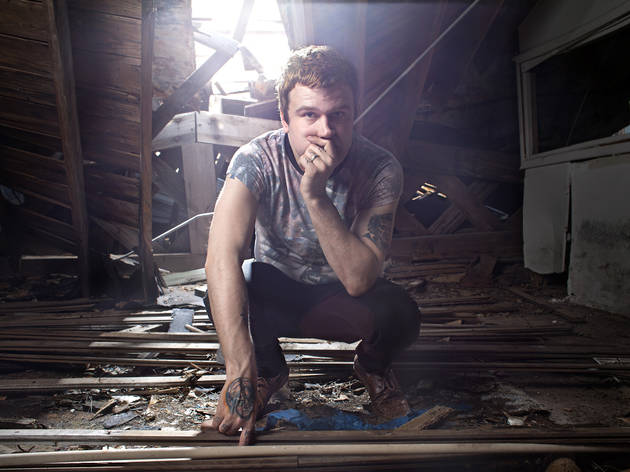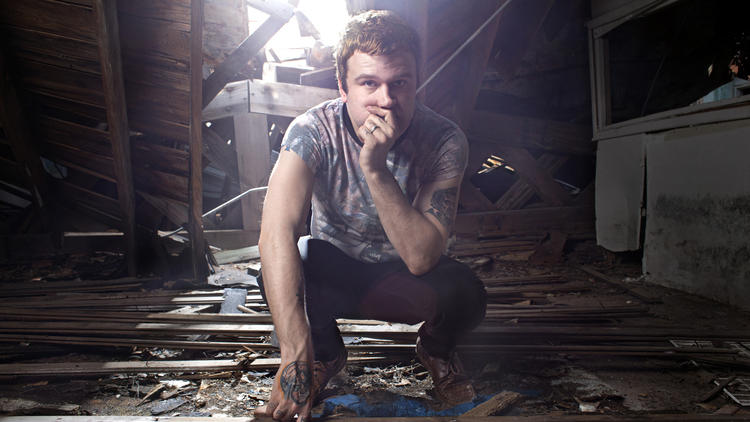 Hebrews,
it's clear that something has changed in Max Bemis, the sole permanent member of the eccentric, uncommonly brilliant pop-punk band. Guitars, for one, are out, replaced with strings, keyboards, horns and other instruments more typical of a
Broadway
pit band.
It was Tim O'Heir, the producer of the band's 2012 record,
Anarchy, My Dear,
who suggested the idea of an orchestral album. "We do have this sort of musical-esque quality," says Bemis. "To fully embrace that and see what happens definitely turned me on."
What follows are a dozen songs that marry Bemis's angry, emotive, autobiographical words with arrangements heavy on cello and organ, and feature 16 guest singers, including members of Saves the Day, Blink-182 and Los Campesinos. There's still plenty of bile and
Kanye
-level takedowns ("American indie rock is a game of pricks," goes one Guided by Voices–referencing rant) but also tender, even respectful takes on parenthood, religion and tradition.
A noticeable shift occurs halfway through the album. Bemis and wife Sherri DuPree Bemis, a member of the band Eisley who sings on the record, had a daughter last spring in the midst of the writing, and on
Hebrews,
you can hear Bemis singing his way into parenthood, approaching it with fear, doubt and finally acceptance."I wrote most of the first half before she was born," says Bemis. "And then the second half after, and it was consciously done that way, so that I could tell the story."
Elaborate premises are nothing for Bemis: Say Anything's 2004 breakout LP,
…Is a Real Boy
—which tackled improbably heavy issues in a charmingly discursive, theatrical emo-punk format—was initially conceived of as a rock opera. Bemis has mentioned that he's open to revisiting the idea of a full-on stage show in the future, but his focus is on the current tour, as well as his Song Shop project, in which fans, hundreds at a time, commission custom tunes. The next record is percolating too, though he hasn't settled on a topic or approach. "I haven't really come to any conclusions, but I know it's going to be fun, because I have sort of a limitless palette to work with right now."
Hebrews,
the latest in a series of wildly ambitious Bemis dispatches, proves his point.
Say Anything plays Best Buy Theater on Sat 28.