The best (and worst) of 2010
Kanye West bum-rushed everyone's list this year.
By Adam Feldman, Corban Goble, Sophie Harris, Jay Ruttenberg, Hank Shteamer and Steve Smith Mon Dec 20 2010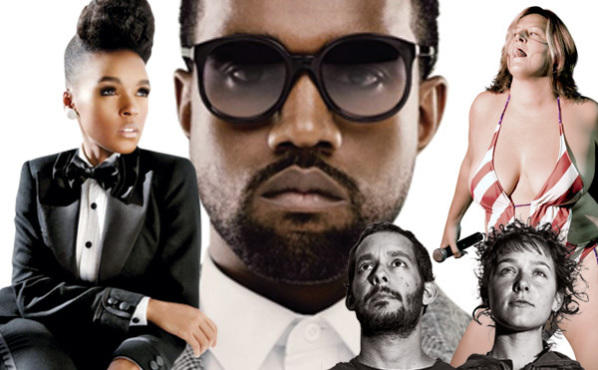 Report card
It was no surprise that Kanye West owned 2010, given how hard he worked to redeem himself after a few strokes of epic bad judgement. No other artist could touch his epic scope; those who came closest—Arcade Fire, Janelle Mone and Titus Andronicus, for instance—enlivened an otherwise unexceptional year.
Final grade: B
Best albums | Best shows | Best cabaret | The worst everything | Report card