The Vivian Girls universe
The local noise-rock darlings have launched a constellation of prominent satellites.
By Corban Goble Tue Feb 22 2011
Photograph: Nolan Conway
Vivian Girls universe playlist by TimeOutNewYork
Though NYC garage-rock heroines the Vivian Girls have only been around since 2007, the band now seems like the fulcrum of the entire Brooklyn indie scene. The core elements of the group—Cassie Ramone's singing and guitar playing, Katy Goodman's harmonies and bass plucking, and contributions from three different drummers—have spun off a number of impressive side projects, nearby and otherwise.
Vivian Girls

Now on its third drummer, Fiona Campbell, this trio recently announced a forthcoming LP, Share the Joy, to be released by Polyvinyl on April 12. A catchy first single, "I Heard You Say," pares away some of the band's noise-rock clutter.
Buy music by Vivian Girls on iTunes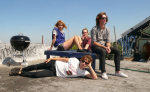 The Babies

This garage-pop faction, in which Vivian Girl Ramone and Woods bassist Kevin Morby share songwriting duties, issued a self-titled debut on Shrimper.

Buy music by The Babies on iTunes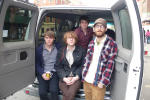 Woods

Not only do rootsy locals Woods have a member in common with the Babies, but the group's Share the Joy was recorded at Woods-man Jarvis Taveniere's Rear House studio.

Buy music by Woods on iTunes
Best Coast

Former Vivian Girls drummer Ali Koehler joined Bethany Cosentino's indie band—perhaps you've heard of it?

Buy music by Best Coast on iTunes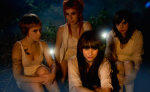 Frankie Rose & the Outs

Original Vivian Girls drummer Rose, also a onetime Crystal Stilts member, has blossomed with her own group. Frankie Rose & the Outs play Bowery Ballroom Fri 4.

Buy music by Frankie Rose & the Outs on iTunes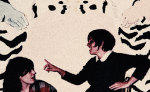 Coasting

Fiona Campbell's other group, Coasting, provides hazy surf rock.

Buy music by Coasting on iTunes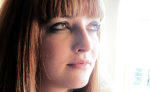 La Sera

A recent self-titled debut by Goodman's solo project is the sunniest, hookiest release of this entire cluster. La Sera plays Bowery Ballroom Wed 2 and the Bell House Thu 3.

Buy music by La Sera on iTunes