Joyce DiDonato hits the high notes on Drama Queens
The popular mezzo-soprano fires up some of her fiercest vocalism on her flamboyant new CD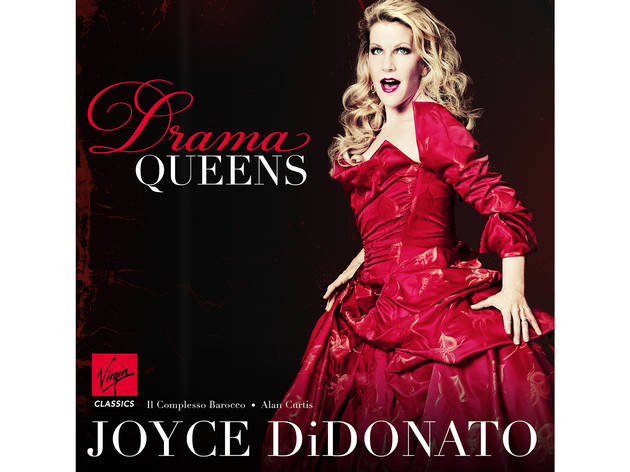 Warm, honest and unpretentiously articulate, Kansas City mezzo Joyce DiDonato is one of the best-liked performers on today's classical scene. Beyond her amazing vocal and dramatic talent, she maintains a fascinating blog, tapes arts-advocacy clips on YouTube and guest-hosts Met HD simulcasts. But as anyone who saw DiDonato as Sycorax in last season's Baroque pastiche at the Met, The Enchanted Island, or in her 2006 star turn in Handel's Hercules at BAM will testify, this disarming, demure Cinderella-next-door can turn into a raging fury onstage.
That facet of DiDonato's artistry is channeled into her new Virgin Classics CD, Drama Queens, a splendid, generous survey of regal rage, hauteur and histrionics from operas spanning Monteverdi to Haydn. It's a great, variegated collection, largely of little-known repertory (when's the last time you heard anything by Giuseppe Maria Orlandini?), with DiDonato accessing not only a broad range of moods, but also the considerable stylistic differences (trills, recitative treatment) among the periods represented.
Plus, she's in terrific voice here, providing characteristically diaphanous high notes and bringing off emphatic passages via phrasing and keen accents. As the put-upon Princess Galsuinde in Reinhard Keiser's 1715 Fredegunda, DiDonato works wonders in varying the repeated utterance "Let me weep and then die." The only real standard—"Piangerò," intriguingly decorated—makes you want to hear DiDonato as Handel's Cleopatra in New York very soon. Here and throughout, Alan Curtis's period ensemble, Il Complesso Barocco, provides sprightly support.
Joyce DiDonato performs Drama Queens at Carnegie Hall Sun 18.