Fashion Week: Betsey Johnson poetry slam
By Erin Wylie Wed Sep 10 2008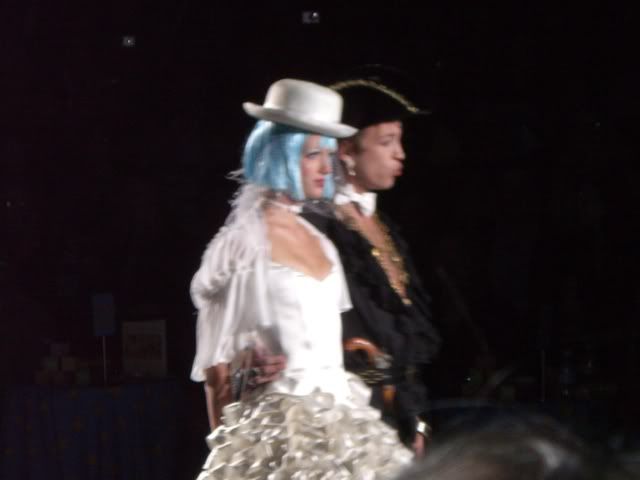 My concentration in college was poetry, and so far it's proved to be pretty much useless. Until now: As I watched the campy Betsey Johnson runway show unfold, a free association of words floated through my head like a slant-rhyme haiku. It's nonsensical—as is all fashionspeak—but I feel that it gets to the heart of a runway show because it evokes the references that designers love to make. Welcome to Fashion Poetry Slam 101.
Candy-coated Scarlett O'Hara Victoriana,
Googly-eyed A Clockwork Orange lollipop guild,
Gidget Beach Blanket Bingo Copacabana,
Shotgun wedding pedophile slumber party—
All prancing with debutante pirate wenches.
Full Fashion Week coverage: timeoutnewyork.com/fashionweek