Governors Island, NY guide
Ride the ferry to Governors Island, New York for fun things to do like hiking, running, biking, picnicking and outdoor drinking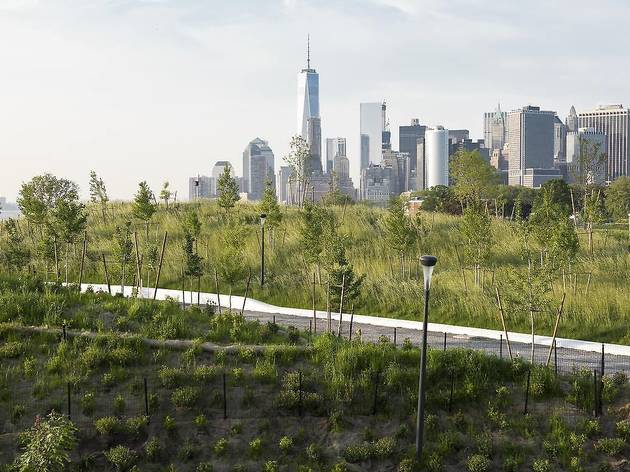 If you crave an escape from the city that won't land you in debt, head to the ever-changing urban oasis of Governors Island, NY which combines park, adult playground and outdoor art space into a single lovely haven for adventure. One of the best things to do in summer is ride the ferry and visit the car-free attraction, so use our handy guide to plan your trip. After months of extended closure, Governors Island is officially reopened to the public to roam, don't forget your mask!
RECOMMENDED: See more of the best New York attractions
When is Governors Island open?
During weekdays, the Island is open from 10am to 6pm; weekends and holidays, the island is open from 10am to 7pm.
How do I get to Governors Island?
It costs only $3 to cruise to the car-free paradise, with ferries leaving every day from Manhattan's South Street Seaport (the Battery Maritime Building at 10 South Street) and, on weekends, ferries will depart from Atlantic Basin/Red Hook this year to increase access to the island from communities with less available green space.
Capacity on ferries will be limited during the 2020 season to adhere to social distancing measures, so you'll want to plan ahead. As mentioned, round-trip ferry tickets will cost $3 for adults, but—if you get up early—ferries before noon on Saturdays and Sundays are free for everyone. Ferries are also free for New York City Housing Authority residents, military service members, seniors 65 and over, and riders under the age of 12. Manhattan ferries depart hourly from 10am to 6pm on weekdays and from 10am to 7pm on weekends, and Brooklyn ferries from 11am to 7pm. Be sure to lock in your reserved ferry tickets in advance through a new reservation system.
Is there a huge and hilly park on Governors Island?
You are correct! The answer to a man-made urban cityscape is a man-made outdoor park at the island's Hills, which rise 75 feet above sea level and offer some breathing space from the city. Zoom down the 75-foot-long slide at Slide Hill; view artist Rachel Whiteread's permanent installation Cabin at Discovery Hill; or chill at Hammock Grove.
What other outdoor activities does the Island offer?
Have you been cooped up for far too long and ready for some sun? New Yorkers can look forward to hiking, running, biking, picnicking and birding throughout the sprawling green space on the island.
Aside from that, visitors can bring their bike or rent a two-wheeler to use on the Island. On weekday mornings, you can ride for free for an hour. There are also Citi Bike kiosks at Soissons Landing, Yankee Pier and Picnic Point.
On beautiful weather days, there is free kayaking available at Pier 101 (the Island's kayak dock). The Downtown Boathouse also offers free kayaking on Saturdays from June 15 to September 14 (11am–4pm).
Need a spot to host a large family gathering or party? Make Governors Island your backyard and reserve a grill and picnic table and host the ultimate cookout. Reservations must be booked two weeks in advance.
You no longer have to trek hours to the Hudson Valley to sleep in a tent. The glamping hospitality group, Collective Retreats (which has locations in Yellowstone, Vail, Sonoma, Hill Country and Hudson Valley), has set up a permanent camp on the western side of Governors Island.
Are there any places to eat and drink on Governors Island?
Oh, you betcha. New vendors join the fray this year like Threes Brewing, which typically runs a waterfront craft beer stand on the island, but this year will also be teaming up with popular Brooklyn butcher shop the Meat Hook to bring you good beer and meats like sausages. Taco Vista will be back offering up waterfront carnitas and Makina Café will be serving its popular Ethiopian and Eritrean food (They also offer a range of vegan and vegetarian options.) Fauzia's Heavenly Delights, an award-winning Jamaican-fusion establishment will be offering Caribbean classics.
Plus, head to waterfront restaurants: Island Oyster, for tropical cocktails to lean into the whole "you're on an island" thing.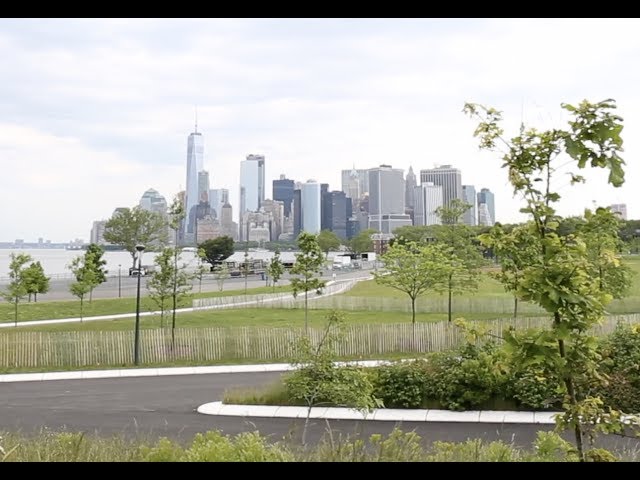 Things to do on Governors Island, NY
Archive Governors Island, NY content