The best cookies in NYC and where to find them
We rounded up the best cookies in NYC—crunchy or chewy, thick or thin, here's how the cookie crumbles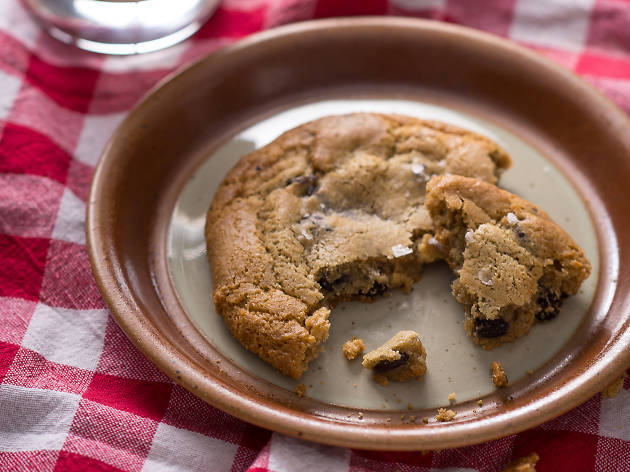 Cookies and milk aren't just for kids—the best cookies in NYC are proof. Freshly baked at the best coffee shops and best bakeries in NYC, the city's top cookies range from elegant crinkle cookies to old-school black-and-white rounds to homey chocolate chip. These aren't just some of New York's finest cookies—this is some of the best dessert in NYC.
RECOMMENDED: See all of the best restaurants in NYC
Best cookies in NYC
It's the most elegant Oreo cookie you've ever had (TKO stands for Thomas Keller Oreo): Deeply chocolatey wafers sandwich a glossy, piped center of smooth white-chocolate cream. $3.75.
Have a chocolate craving?
From bonbons to truffles and ganaches, find the best chocolate shop in NYC to indulge your sweet tooth