Atypical dating sites
These digital resources aren't billed as matchmaking sites, but you can use them to make a love connection.
By Lisa Butterworth Wed Nov 30 2011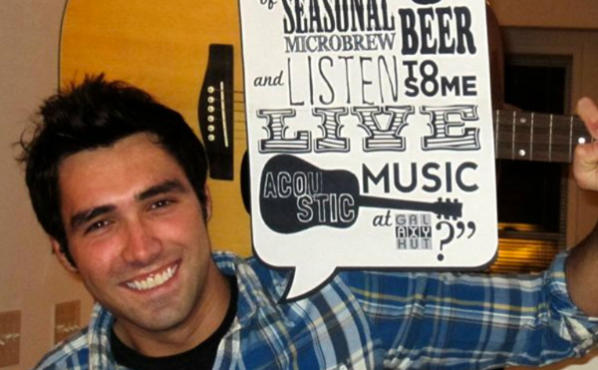 A HowAboutWe user makes a suggestion.
Dual Attraction
The idea behind this new site is as straightforward as it gets: Fill out the standard online dating form—physical attributes, religion, education, stance on kids, plus your interests and pet peeves—and look for men or women in your city and state. If you need help narrowing down your options, there's a built-in algorithm that anticipates your likes and dislikes to steer you toward potential suitors. dualattraction.com. Free.
Grouper
"We don't even like to use the d-word," says CEO Michael Waxman. "[Grouper is aimed at] people who want to expand their social circles, but wouldn't sign up for an online dating site." Instead of lengthy questionnaires, matching is based mostly on members' Facebook profiles, which Waxman says "are extremely telling and accurate." As a twist, rather than facilitating one-on-one dates, Grouper tasks each member of a potential couple with bringing along two friends of the same gender. The site designates a lounge or speakeasy where the group of six can meet for drinks, and the only fee is prepayment for the first round and tip (each person coughs up $20), basically to make sure everyone shows up. joingrouper.com. Free.
HowAboutWe
This site's premise is right in its name: Though members fill out profiles that include standard info (height and habits) and fun facts ("One thing my mother wants you to know about me..."), matching is based on a particular date suggestion. "You want to [be with] someone you'd want to hang out with anyway," says Erin Scottberg, the company's media strategist, explaining the site's philosophy. Suggested outings can be hyperspecific ("How about we...go to the Guggenheim and see all of Cattelan's works?") or general ("How about we...outdo each other at karaoke?"). howaboutwe.com. One month $28, three months $54, six months $72, one year $96.
Sparkology
Founder Alex Furmansky established this invite-only social club on the principle of quality over quantity. "At a certain age, women want to meet someone ambitious," he says, which is why the site's male members are all verified alums of Ivy League schools and other similarly renowned universities. To receive an invitation, you either need a friend's referral or you can visit the website and submit a link to one of your social profiles (Facebook and LinkedIn both suffice). Once you're accepted, matching is facilitated not only based on the "about me" section of the short profiles, but also by a "behavioral algorithm." Members are recommended depending on others you've been attracted to. "[It's similar to] how Pandora and Netflix work," says Furmansky. sparkology.com. One month for women $15, five conversations for men $15.