More than 30 percent of guys in New York have faked an orgasm!
Johnny Come Lately? Try Johnny Come Not at All. Oscar-worthy performances of heavy breathing and moaning ain't just for the ladies.
By Carla Sosenko Wed Jul 9 2014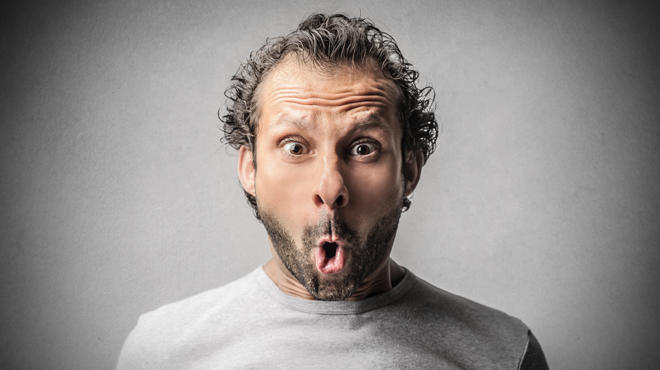 Photograph: Shutterstock

It's a well-worn cliché that most women have pretended to get their rocks off at one time or another, whether to protect a partner's feelings or just get the hell on with things. (We don't have all day, people!) But what surprised us when we sent an intrepid reporter out into the streets to make New Yorkers uncomfortable (i.e. ask about their sex lives) is that guys pretend too. In fact, a whopping 30.6 percent of the men we polled for our Sex Survey fessed up to being penile prevaricators; see the results in full here.

Condoms certainly make it easier to disguise that magic moment (good job, you guys, with the condoms!); add a few rapid jerks of the torso and one awkwardly contorted O-face and blammo—a perfectly faked orgasm.

So next time you're patting yourself on the back for a job well done, take a minute to think: Was that an orgasm, or I Can't Believe It's Not Orgasm™? You may not be able to tell.
You might also like
The city's least visually impressive pageant is back with some more truly tiny tiddlers.
Our playlist of sex songs will take you by the hand, whisper sweet nothings in your ear and lead you straight to the bedroom.
---
---