Shopping near the High Line
After sending a day on the elevated park, visit these Chelsea shops for designer duds, best-selling books and more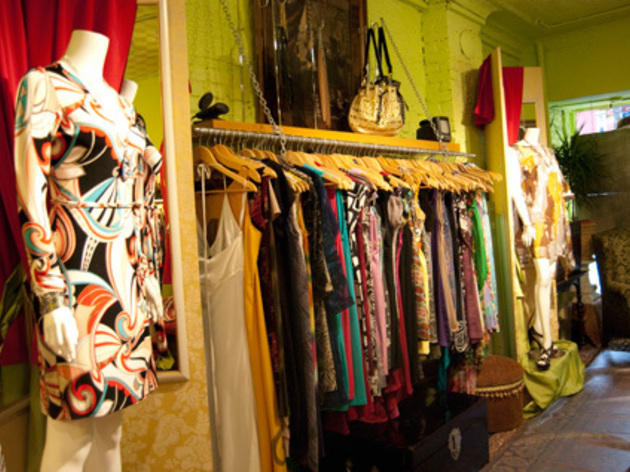 We all know and love the High Line for its great views and perfect opportunity to sport some shades and sunbathe above Tenth Avenue. But below this elevated park are shops that offer everything from vegan skincare to trendy seasonal duds. Whether you're searching for what to wear to the next festival, or looking for your next beach read, this shopping destination has some of the coolest boutiques around.

RECOMMENDED: Full High Line in NYC guide
A denim destination for seven years, this long, narrow shop is so stuffed with goods that jeans literally hang from the rafters. The store's Japanese selvedge denim can be customized in a variety of finishes and washes, resulting in colors from deep indigo to cotton-candy pink. Its most popular fits include the Rocker jeans for men and the Skinny Silhouette for ladies.
Read more
Kimberly Taylor is bringing silky back: charmuese, chiffon, jersey. They're all there in the young designer's eponymous line of seasonless basics, including jackets, skirts and dresses in modern cuts. A new modal t-shirt line with silk and chiffon accents complements the silk selections, bringing KT one step closer to its future identity as a lifestyle brand.
Read more
This makeup and accessory store duo, one right next to the other, offers everything glittery and natural from bangles to bronzers. Owner Aaron Bond can help you achieve a fresh face with his natural-ingredient makeup products, including his yellow-based corrector concealer ($28) and antioxidant organic foundation primer ($48). NY Artificial is one of New York's first vegan and cruelty-free boutiques (established in 2004) and it has more to offer than makeup and accessories. Don't miss co-owner Alex Guzman's selection of custom jeans that come in an array of colors ($160–$171).
Read more
Art dealer Paula Cooper and literary editor Jack Macrae founded this white-walled and high-ceilinged book emporium in 2003. The shop houses art, history and travel tomes, as well as a selection of best-sellers. Pick up a read and make your way back to the High Line, where you can flip through your new find on a wood-plank park bench.
Read more
Filled with Parke & Ronen's signature line of tailored menswear, this boutique features preppy, slim-cut cuffed shorts and spritely plaid button-downs. In a nod to the coming warmer weather, swimwear is front and center.
Read more
This Parisian rock & roll–inspired label sets up its NYC flagship in the Meatpacking District to hawk its eponymous line of delicate cashmere pieces, customized studded knitwear and hip-hugging denim.
Read more