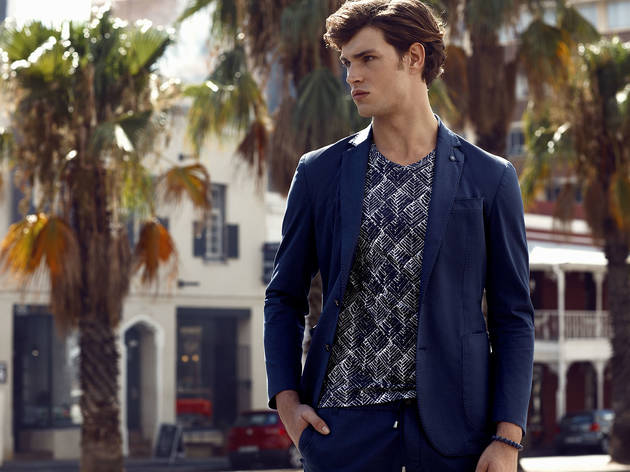 Attention gentlemen: Upgrade your closet with these five pieces
We spoke to the suiting experts at Turkish heritage brand Sayki to help step up our game
If you think all men's fashion looks the same, take another glance. When done well, the nuances of certain pieces stand out, making it clear you're not looking at an ordinary office button-up or suit jacket. Sayki, the Turkish suit retailer that's been informing men's fashion since 1924, is in the business of helping customers walk taller in their Italian-style cuts, their roomy-but-slim-fit suits and ready-to-wear styles. A true heritage brand in Turkey and acclaimed for their pieces throughout Europe, Sayki recently opened its first New York outpost, dressing diplomats, NFL superstars, and styling looks for the hit CBS show Madam Secretary.
To get the rundown on the essentials every man needs to upgrade his closet, we spoke to the man himself, Hatem Sayki, whose grandfather started Turkey's oldest ready-to-wear fashion company, as well as stylist and brand manager JJ Turk.
Here's what we discovered: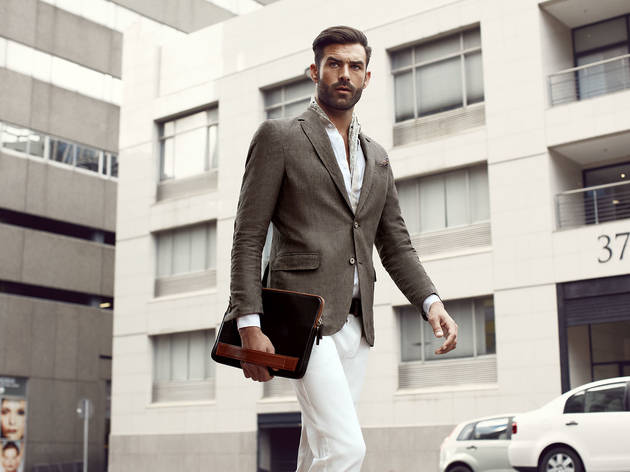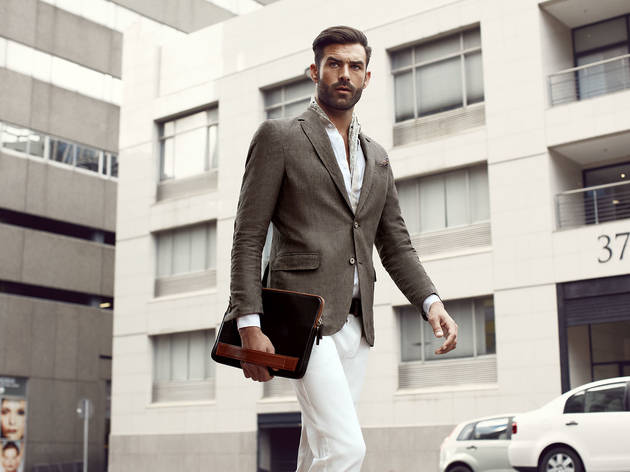 For the balmy vacation: Breezy linen pieces
Or for the summer rooftop party, or the wedding on a boat… Yes, there are a many occasions to rock a linen suit that don't involve traveling to Miami to be in a Pitbull video. "Unlined linen suits are really light-weight," says owner Hatem Sayki. "It's nice in the summertime not to feel something heavy sitting on your body, on your shoulders, weighing you down." While you can get traditional, darker colored linen pieces, opt for something that's going to turn heads while you're at the tiki bar: a light blue linen number. If you're not feeling brave enough to wear the entire ensemble, pair the pants with a polo shirt and go jacket-free, or pair the jacketwith white-linen suit pants or even khakis and boat shoes.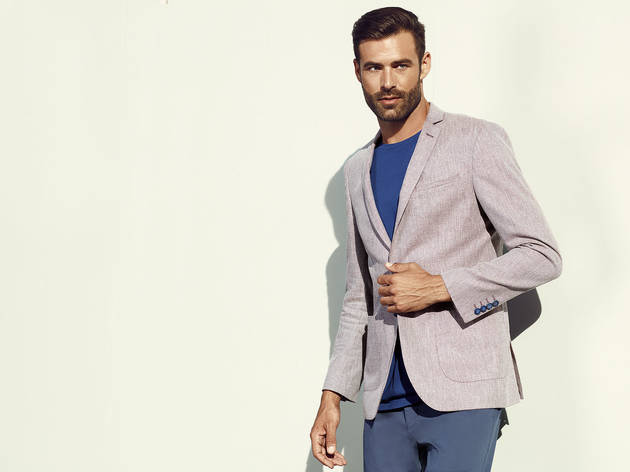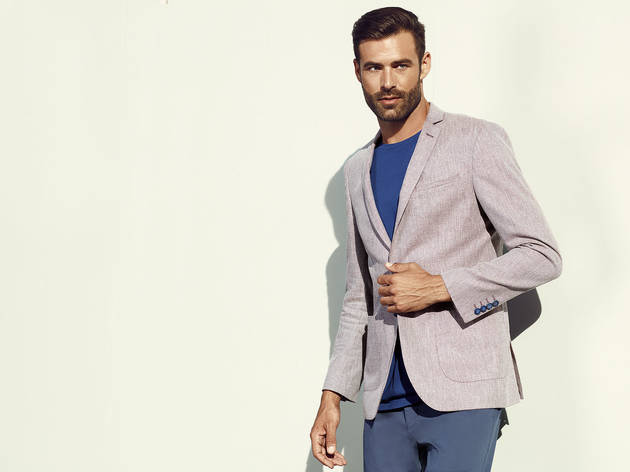 For stepping up casual Friday: A sports jacket
For all the times suits are too formal but going jacketless is not an option, a sports coat steps in to save the day. You might be wondering, "When are those moments, exactly?" Besides being essential for the events you know you'll be denied entry to if you're not wearing a jacket—like dinner at a particular restaurant—sports jackets help you dress up or dress down any look, so just think of them as your closet's game-changer, the clothing equivalent of a wing man. The next time you're hitting up a party, opt for a crisp, white button down with a pair of jeans and brown oxfords and take your outfit to the next level with a fitted sports coat. "People love sports coats because they're all the strength of a suit compacted within a jacket," says Sayki brand manager and stylist JJ Turk. And don't be afraid to try for different colors or prints; just pair them with matching neutrals and you're good to go. (And JJ can always help of course.)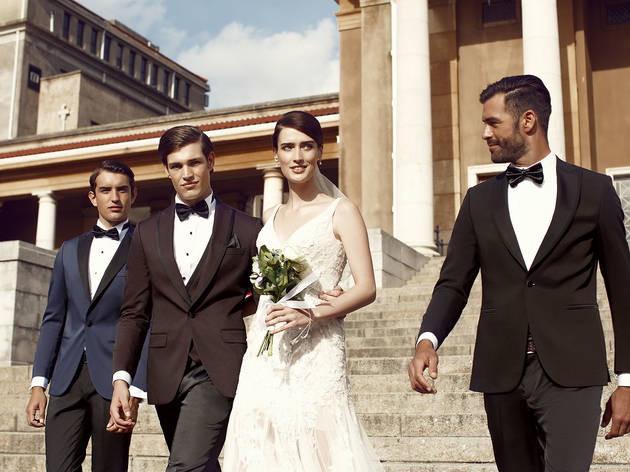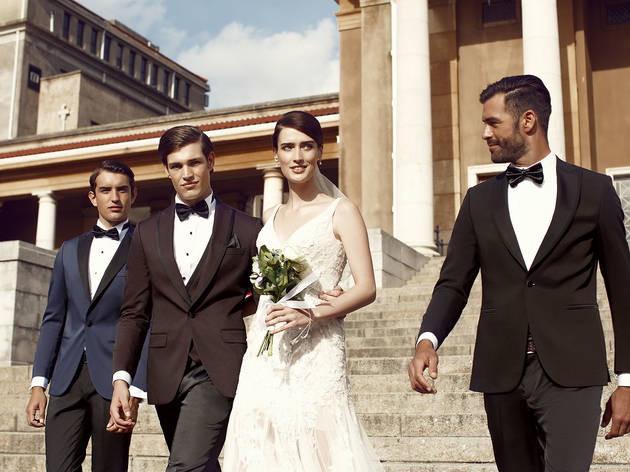 For the ultimate showstopper: The tuxedo
Hey, it's New York City, you're probably going to a gala or two. While you may not need a trailing cape to drape over the steps of the Metropolitan Museum of Art (looking at you, Diddy), a well fitted tux is a must have, especially to a wedding in which you're a guest, or to a high-society event. (And if you're crashing a high-society event, your odds are better in a tux anyway.) Owning a tux doesn't mean you keep it in the back of the closet until further notice. No, you can also throw on your tuxedo jacket over a pair of contrasting pants or even jeans for a dressed down look. "This brings more attention to the tuxedo jacket as a piece than the whole tuxedo itself," says JJ. Pair your tux jacket with a French-cut shirt and let it really stand out with a pair of cufflinks and a pocket square.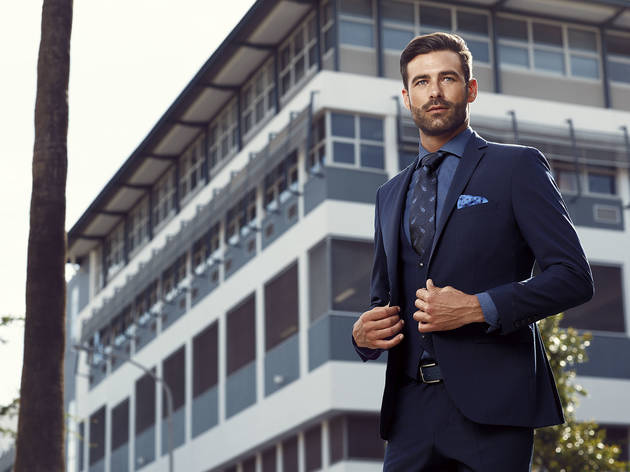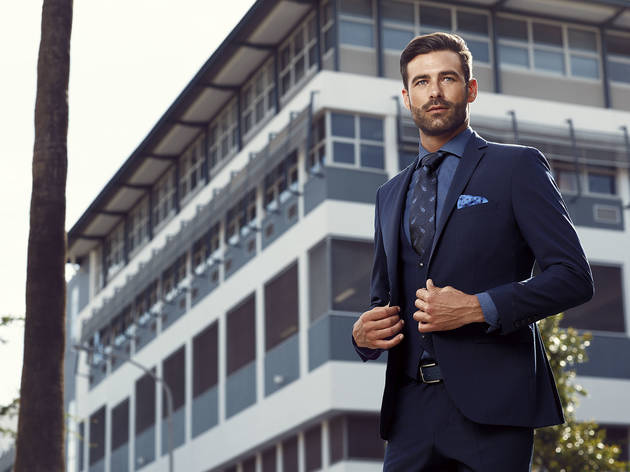 For closing the deal: The power suit
Sayki is used to dressing customers who come in ahead of their final round in a job interview or those on their way to big meetings with clients. The magic lies within the makeup, construction and speed of the store's ready-to-wear suits. The suits are a European slim fit style but made moveable and breathable so yes, you can even lift your arms over your head without sacrificing the slimmed-down silhouette. Though the suits are based on Italian cuts, with European styles usually running smaller, Sayki has a wide range of sizes so anyone can go in and have a suit that fits within the day. Instead of waiting a couple of days for a tailor (or weeks if you're going the custom-made route), you can snatch up a business suit that will be the closest fit to your size right there, and the Sayki team can accommodate any quick adjustments with their in-house tailor within a few hours.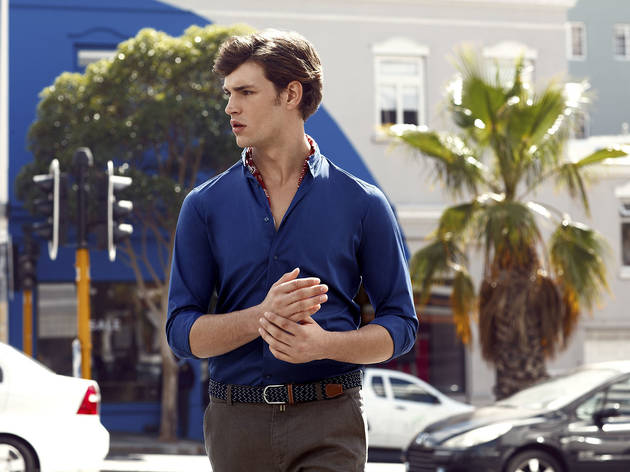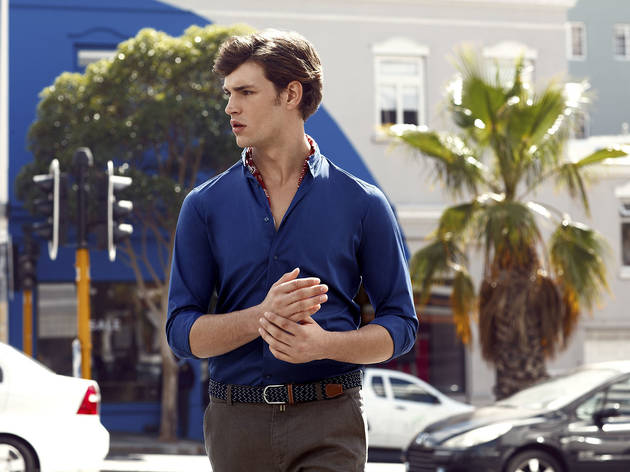 For the building block to any event: The right button-up shirt
Everyone has a button-up shirt—but is it the one? Maybe it's a woven Oxford shirt. Maybe it's a crisp number you can wear with cufflinks. Perhaps it's a short-sleeved linen piece, or a printed shirt worn over a sports coat. Whatever you preference, figuring out your go-to shirt opens a world where it exists in different colors and prints, allowing you to easily build up your look based on this foundational, go-to item.