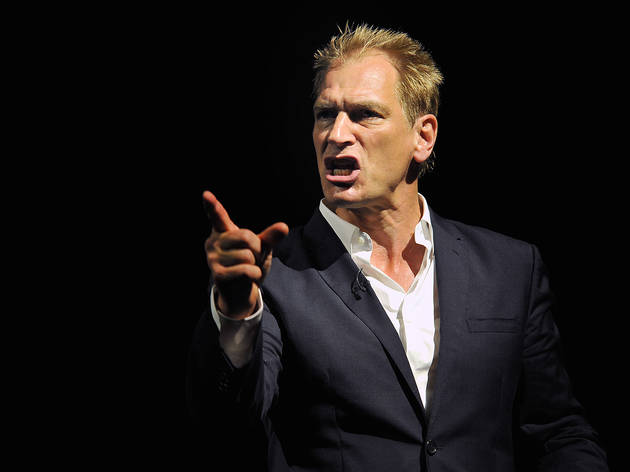 1/4
Photograph: Steve Ullathorne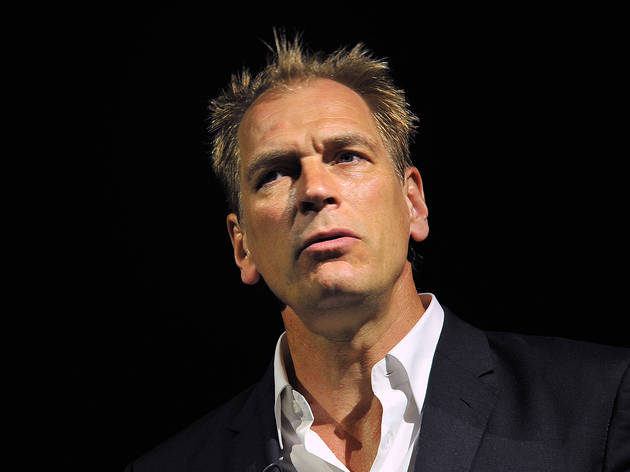 2/4
Photograph: Steve Ullathorne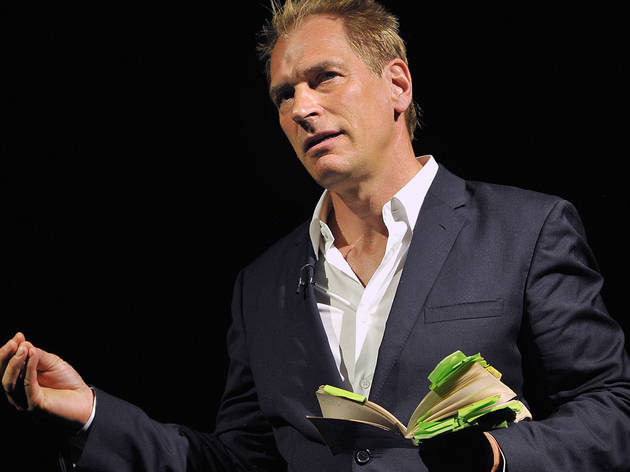 3/4
Photograph: Steve Ullathorne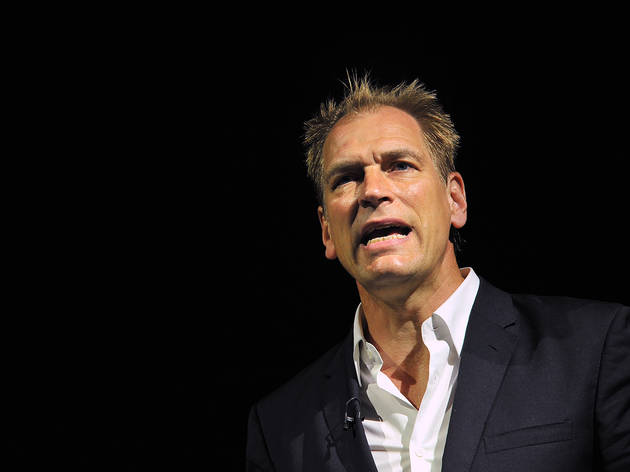 4/4
Photograph: Steve Ullathorne
Irish Repertory Theatre. Dir. John Malkovich. With Julian Sands. 1hr 15mins. One intermission.
What project could the intriguing trio of outspoken Nobel Prize–winning playwright Harold Pinter, oddball actor-director John Malkovich and erstwhile Merchant Ivory leading man Julian Sands collaborate on? Were Pinter still alive, they might have made a tantalizing cast for The Caretaker; but instead we get A Celebration of Harold Pinter, a modest solo piece. Malkovich directs, and Sands treats us to an array of the late, great scribe's poetry, much of it as beautifully obscure and gripping as his plays are: "Everything we do / Corrects the space / Between death and me / And you," he wrote in 1975.
Conceived for the Edinburgh Fringe, Celebration is bare-bones theater; it's direct and unadorned, with roots that still show, like the blue Post-it notes sticking out of Various Voices, the Pinter collection from which Sands reads. Poems are interspersed with prose and anecdotes, and it comes off as more of a recitation than a theatrical presentation. But Sands is a perceptive and forceful interpreter of Pinter's different modes: the raging left-wing agitator, the enamored lover, the cancer patient confronting his own mortality.
It's as if we've gathered with friends to honor the life of an old mate. That Irish Rep's tiny studio space resembles a basement rec room only adds to a sense of camaraderie. Sands tends to rush the anecdotal bits (insert joke about Pinter pauses here), but he and Malkovich sure cram in a lot while keeping the atmosphere casual. Still, a bone-deep contrarian like Pinter might have longed for something more militant.—Diane Snyder