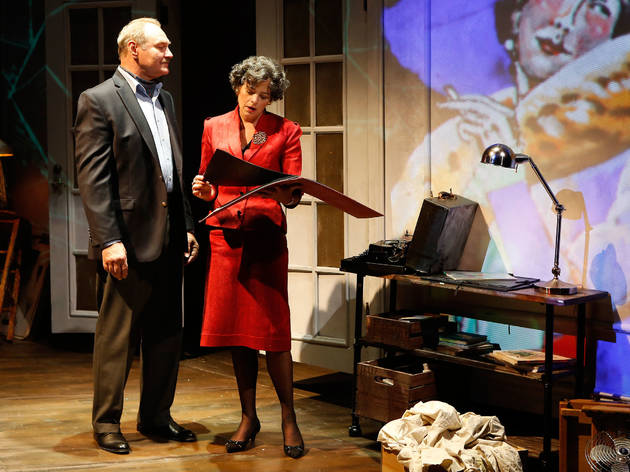 1/7
Photograph: Carol Rosegg
Bauer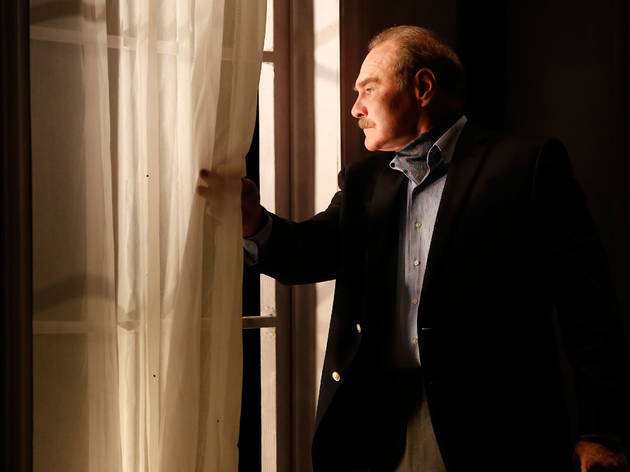 2/7
Photograph: Carol Rosegg
Bauer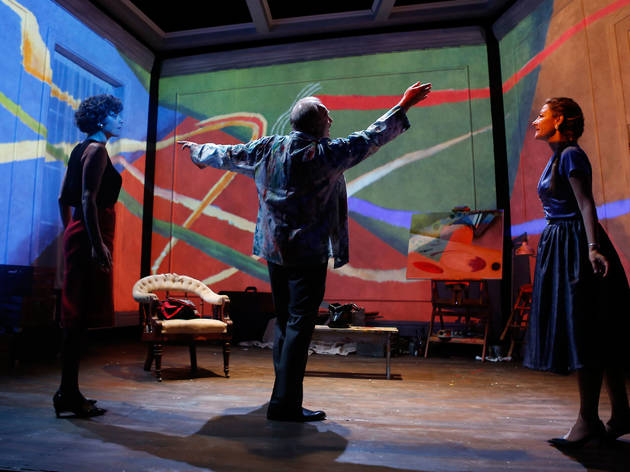 3/7
Photograph: Carol Rosegg
Bauer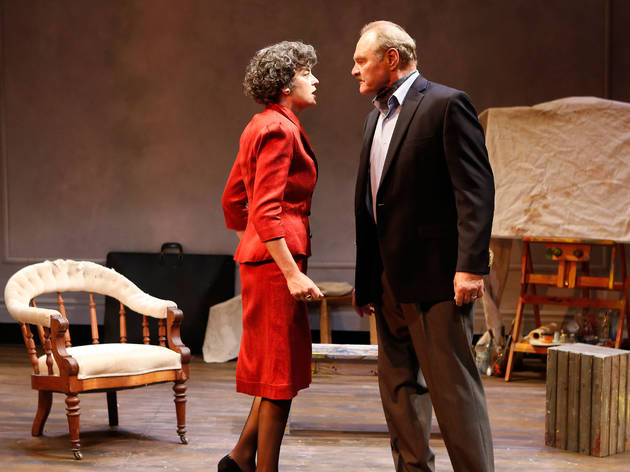 4/7
Photograph: Carol Rosegg
Bauer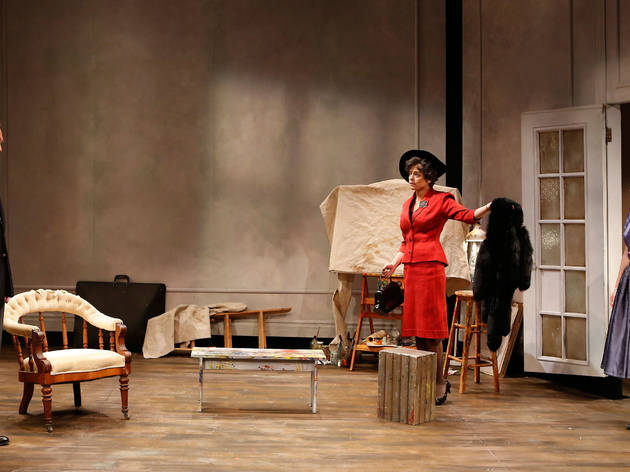 5/7
Photograph: Carol Rosegg
Bauer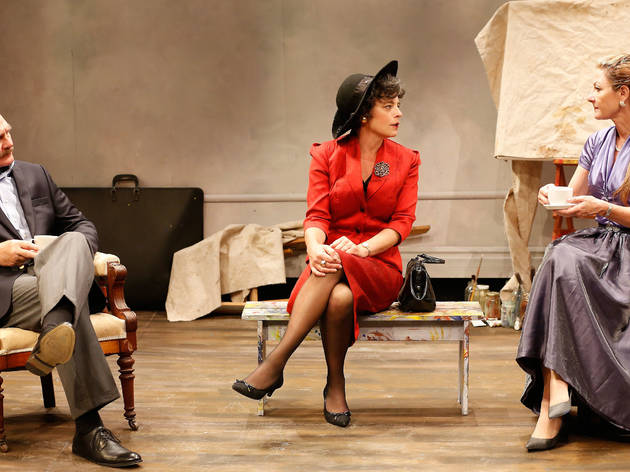 6/7
Photograph: Carol Rosegg
Bauer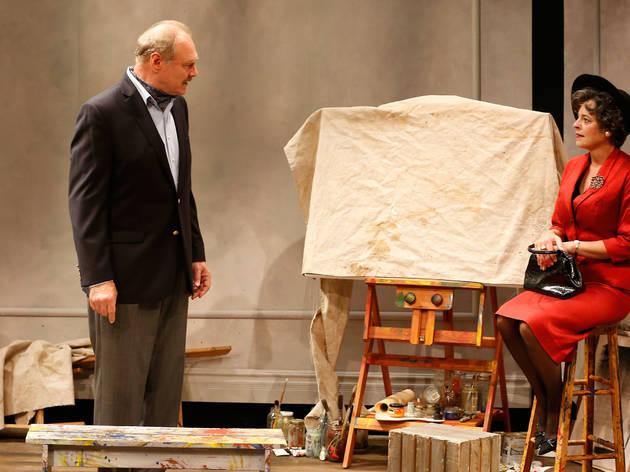 7/7
Photograph: Carol Rosegg
Bauer
Bauer. 59E59 Theaters (Off Broadway). By Lauren Gunderson. Directed by Bill English. With Sherman Howard, Stacy Ross, Susi Damilano. Running time: 1hr 30mins. No intermission.
Bauer: In brief
Lauren Gunderson's new play traces various angles of the love triangle among Modernist painter Rudolf Bauer, his wife and his lover, fellow artist Hilla von Rebay. Bill English directs the New York premiere as part of 59E59's first 5A Season.
Bauer: Theater review by Adam Feldman
If you've never heard of the German abstract painter Rudolf Bauer, there are reasons for that. A favorite of Solomon Guggenheim, who built his collection of Non-Objective art around him, Bauer stopped painting around 1940, shortly after moving to America, in response to what he felt was an unfair business contract. The artist and his main champion, Baroness Hilla von Rebay (with whom he had a tempestuous history), fell out of favor with Guggenheim's heirs; his work was banished to the Guggenheim Museum's basement, and his name to the margins of art history.
Lauren Gunderson's drama sketches this story clearly and sometimes compellingly. Reunited in 1953, the resentful Bauer (Howard) and the caustic Von Rebay (Ross) unpack their baggage and throw it at each another, as his patient wife (Damilano) looks on. (Studiously mannered, with Judy Garland–ish gestures, Ross has a grand time cracking open her brittle dialogue.) Layers of the past are successively revealed through the back-and-forth motions of their argument, as both women urge Bauer to paint again and he resists. This dialectic can grow repetitious, and Bauer's ending is more extravagant than its buildup has financed. But art enthusiasts will appreciate Gunderson's study, even if the subject is somewhat at odds with its quite traditional framework.—Theater review by Adam Feldman
THE BOTTOM LINE A sturdy representational portrait of a volatile abstract artist.
Follow Adam Feldman on Twitter: @FeldmanAdam