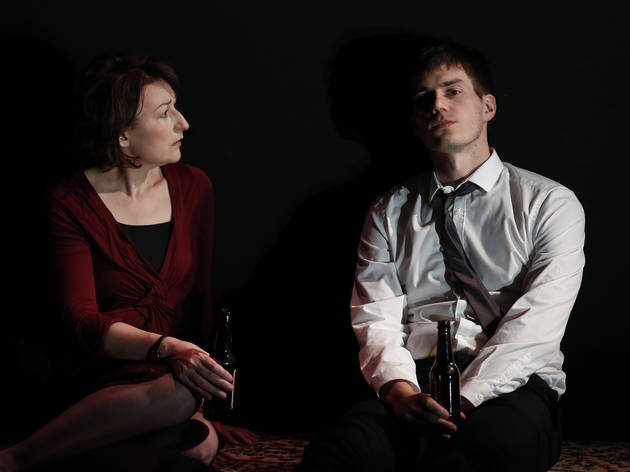 1/6
Photograph: Carol Rosegg
Good with People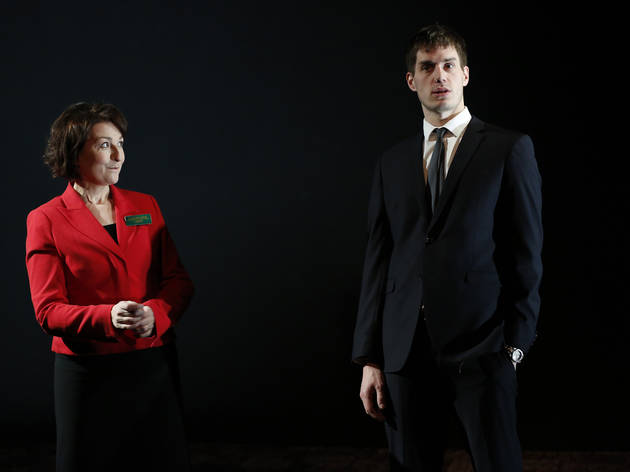 2/6
Photograph: Carol Rosegg
Good with People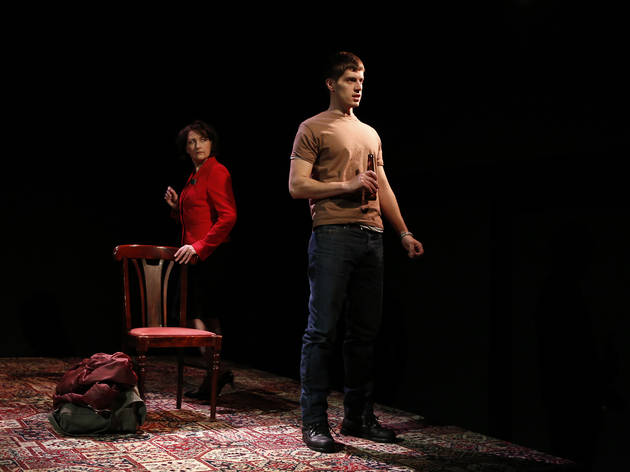 3/6
Photograph: Carol Rosegg
Good with People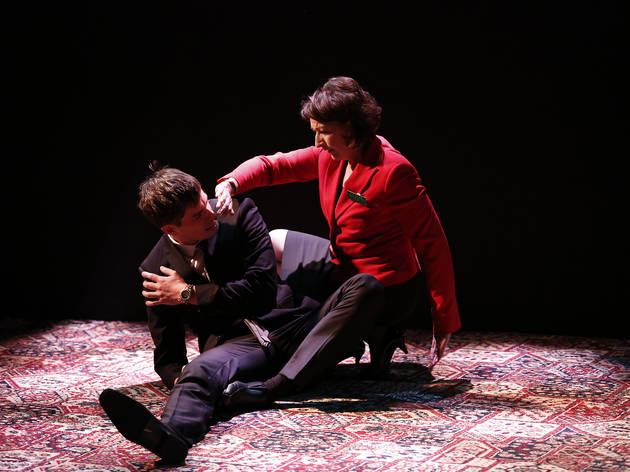 4/6
Photograph: Carol Rosegg
Good with People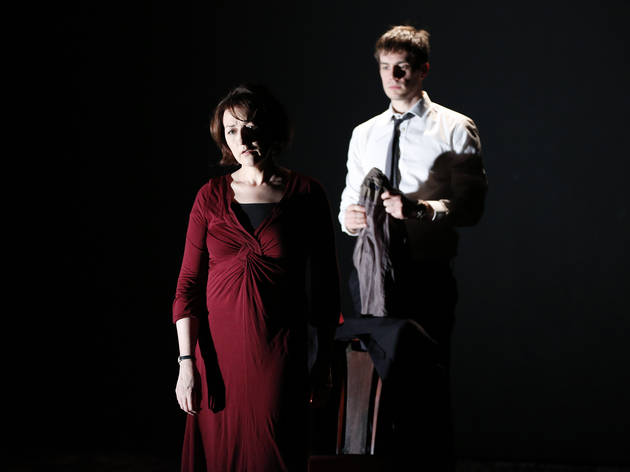 5/6
Photograph: Carol Rosegg
Good with People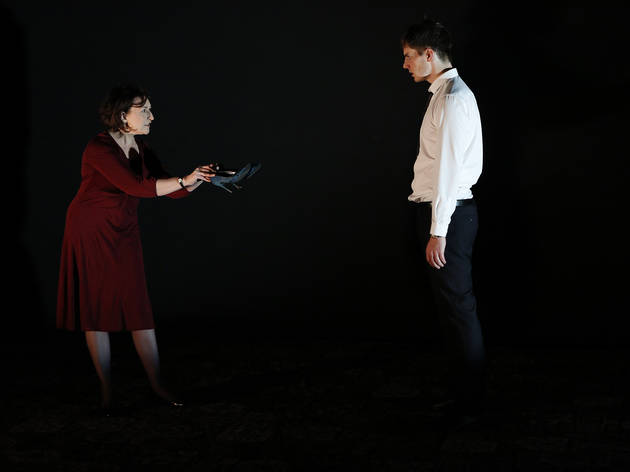 6/6
Photograph: Carol Rosegg
Good with People
Theater review by Diane Snyder. 59E59 (see Off Broadway). By David Harrower. Dir. George Perrin. With Blythe Duff, Andrew Scott-Ramsay. 55mins. No intermission.
A brief, sneaky, skillfully measured duet, David Harrower's Good with People works its minimalist magic on you when you least expect it. The Scottish scribe's remarkable Blackbird, about the "reunion" between a young woman and the older man she had an affair with when she was 12, was a stunner Off Broadway six years ago. But gentler spirits, or at least more hopeful ones, must have been visiting Harrower when he wrote this 2010 drama, now part of the Brits Off Broadway festival. In it, a woman encounters one of the young men involved in an assault on her son when the boys were teens.
As in Blackbird, this seemingly black-and-white situation proves to be more complex. When young Evan (Scott-Ramsay) moved with his family to the town of Helensburgh, where his father worked at the nuclear base, they, and other newcomers, were ostracized by locals like Helen (Duff) and taunted by others, including her son. Evan and Helen see each other for the first time in years when he returns, from a stint as a nurse in Pakistan, for his parents' remarriage and checks into the hotel where she works.
Stony glances and strained conversations give way to understanding and even slight affection, but Harrower and the beautifully restrained cast never cheapen the damage done to these people. Neither does George Perrin's sharp, moody production, especially Scott Twynholm's subtle sound design and Tim Deiling's lighting, which shifts to create shadowy interludes between scenes—an eerie reminder that the shadows of the past never disappear completely.—Diane Snyder