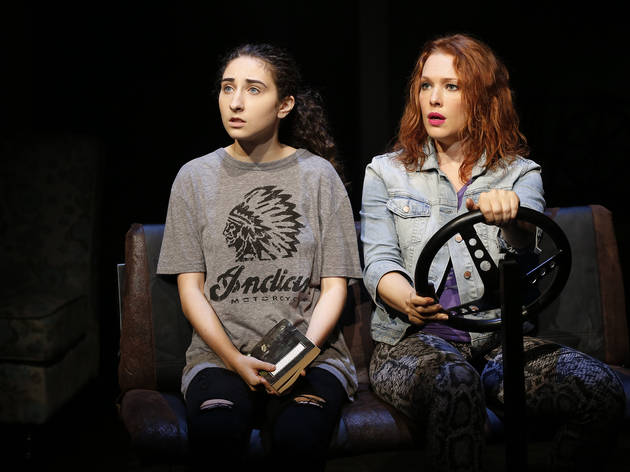 1/5
Photograph: Carol Rosegg
Harbor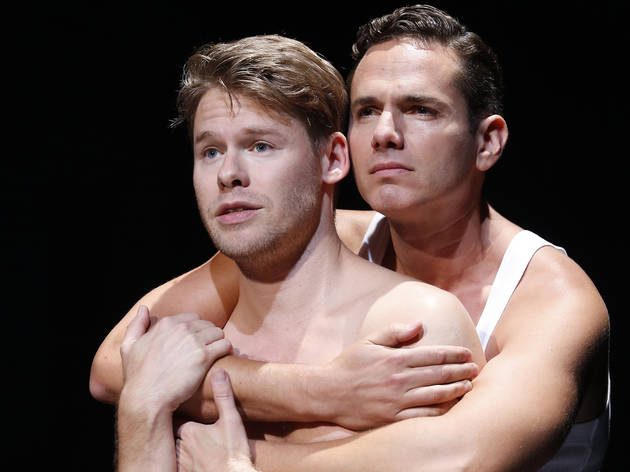 2/5
Photograph: Carol Rosegg
Harbor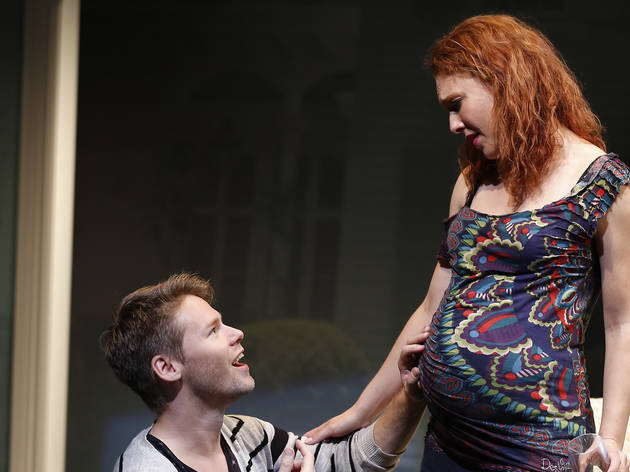 3/5
Photograph: Carol Rosegg
Harbor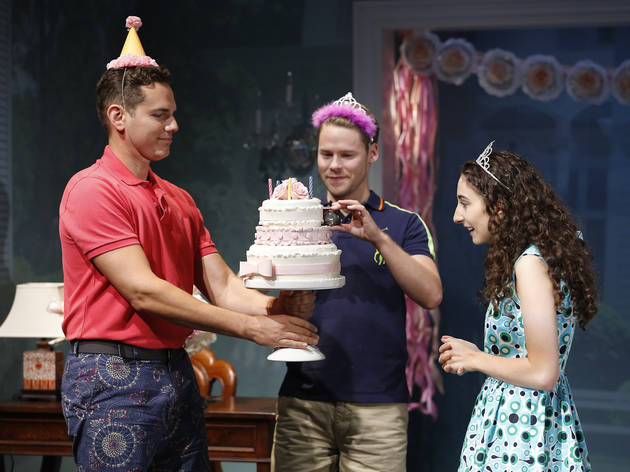 4/5
Photograph: Carol Rosegg
Harbor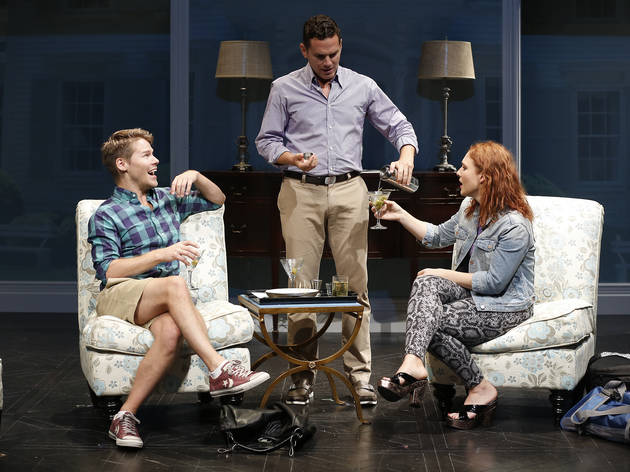 5/5
Photograph: Carol Rosegg
Harbor
Harbor. Primary Stages (see Off Broadway). By Chad Beguelin. Dirrected by. Mark Lamos. With ensemble cast. 2hrs. One intermission.
Harbor: in brief
A troubled woman (Erin Cummings) and her teenage daughter (Alexis Molnar) intrude on the Sag Harbor idyll of a pair of gay newlyweds (Randy Harrison and Paul Anthony Stewart) in a new comedy by Chad Beguelin (The Wedding Singer). Mark Lamos directs the New York premiere for Primary Stages.
Harbor: theater review by Adam Feldman
Whither the gay play in the post-DOMA age? The form's usual subgenres—the closet-case history, the coming-out drama, the coming-of-AIDS story—don't apply to the married gay couple in Chad Beguelin's Harbor. Comfily docked in a Sag Harbor house that "looks like a wedding cake," Ted (Paul Anthony Stewart) and Kevin (Randy Harrison) lead an apparently carefree existence, in which decorating and moisturizing play major roles. One might well ask: Who cares? And that, to be fair, is the point. When Kevin's homeless, screwed-up sister, Donna (Erin Cummings), shows up—with her precocious, "van-schooled" teenage daughter (the credible Alexis Molnar) in tow and another bun in her broken-down oven—she forces Kevin to confront what she sees as the emptiness of his well-feathered nest. Ted has taken care of him for ten years; whom can Kevin take care of?
Harbor's subject is germane to our moment, when gay people are widely expected to (often literally) buy into the family values against which they were once defined. But despite its ultimately serious concerns, most of the play unfolds at a B-sitcom level, salted with familiar gays-have-fussy-taste jokes and crassly sardonic one-liners. (Donna: "Oh, look. A store that sells saltwater taffy. Welcome to Fag Harbor.") The characters lack dimension, and although the writing is already on the nose, director Mark Lamos sometimes guides his cast right up the nostrils. (Donna, borne back ceaselessly into the trash, is treated especially crudely.) In the second act, when the issues get weightier, the lack of ballast takes its toll. Though it touches a nerve or two, Harbor feels like a waste of timeliness.—Theater review by Adam Feldman
Follow Adam Feldman on Twitter: @FeldmanAdam
Ticket Offers from Time Out New York
Looking for tickets to a Broadway or Off Broadway show? Time Out Offers brings you terrific discounts on tickets to the latest New York theater. Want even more ideas? Check out Time Out New York's complete listings of Broadway, Off Broadway and Off-Off Broadway shows, and browse all available tickets.