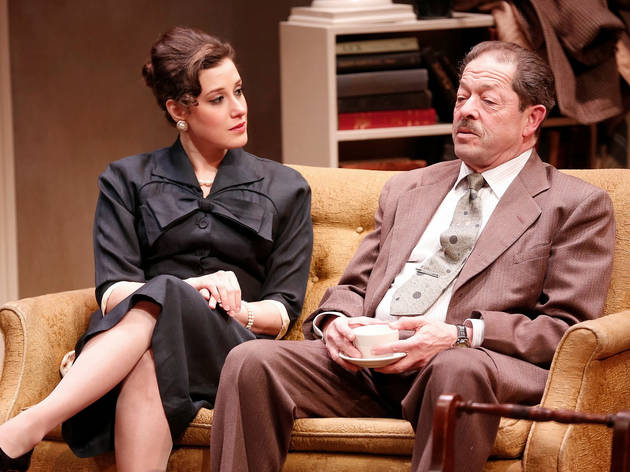 1/6
Photograph: Carol Rosegg
Middle of the Night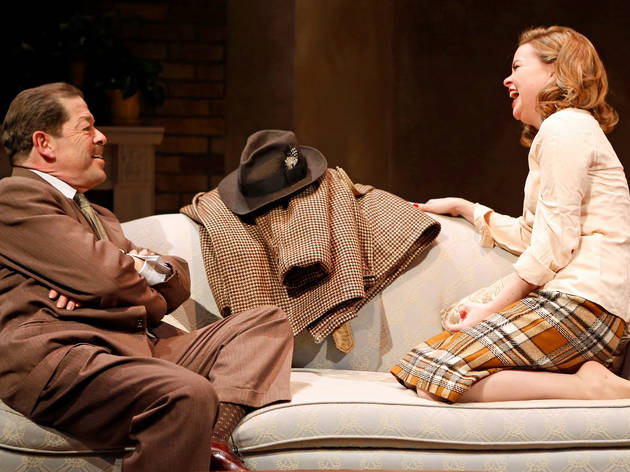 2/6
Photograph: Carol Rosegg
Middle of the Night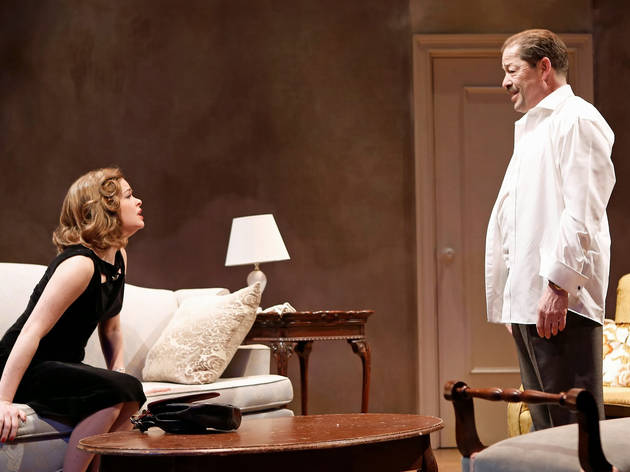 3/6
Photograph: Carol Rosegg
Middle of the Night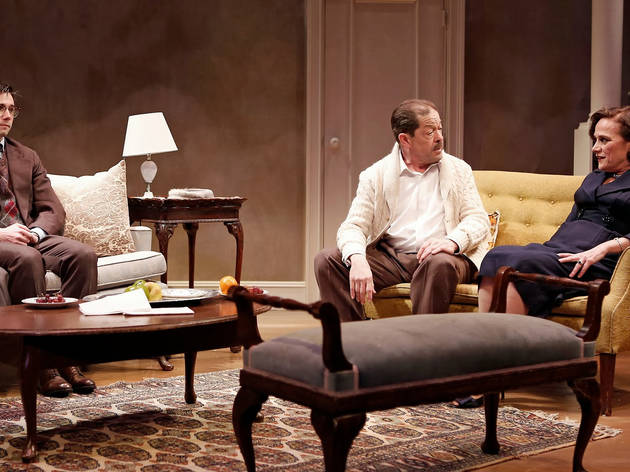 4/6
Photograph: Carol Rosegg
Middle of the Night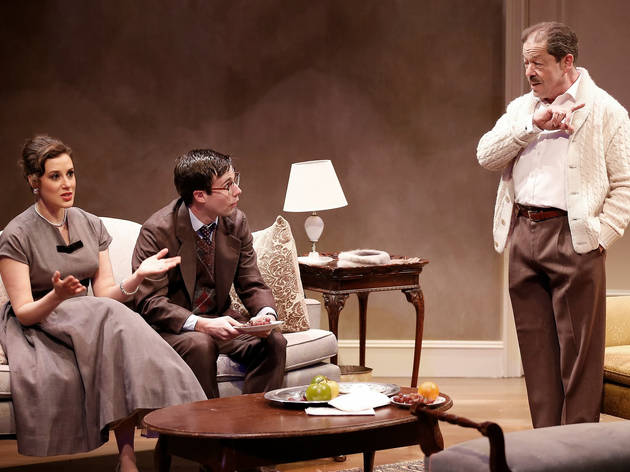 5/6
Photograph: Carol Rosegg
Middle of the Night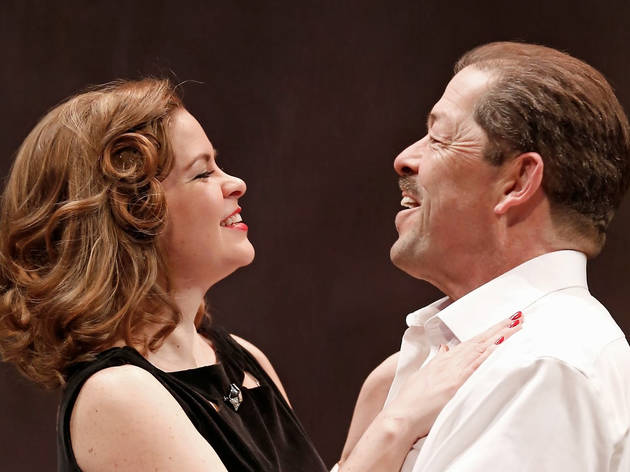 6/6
Photograph: Carol Rosegg
Middle of the Night
Middle of the Night. Clurman Theatre (see Off Broadway). By Paddy Chayefsky. Directed by Jonathan Silverstein. With Jonathan Hadary, Nicole Lowrance. Running time: 2hrs 10mins. One intermission.
Middle of the Night: In brief
Keen Company's Jonathan Silverstein directs a rare revival of a 1954 play by Paddy Chayefsky (Network) about an interfaith and intergenerational romance. The cast is led by the estimable Jonathan Hadary (As Is).
Middle of the Night: Theater review by Diane Snyder
Paddy Chayefsky was ahead of the curve when he wrote Middle of the Night, which premiered on Broadway in 1956, a month before he won an Oscar for another romantic drama, the bittersweet Marty. But even Jonathan Silverstein's polished production for the Keen Company can't prevent an air of staidness from penetrating this look at two lonely souls whose unlikely relationship is threatened by meddlers.
Silverstein gets honest, unaffected performances from his leads. Jonathan Hadary's hangdog mien is well suited to 53-year-old Jewish widower Jerry, and Nicole Lowrance deftly juggles the precarious emotions of Betty, his beautiful, unhappily married 24-year-old employee. But they don't share enough stage time to anchor the slowly unfolding story. Instead of fully depicting their nourishing love affair, Chayefsky packs in scenes where one is besieged by naysayers—such as Jerry's adult daughter or Betty's mother—who don't approve of the other because of differences in age, religion or class. Despite its sensitivity and frankness, time has caught up with, and surpassed, this charming endeavor.—Theater review by Diane Snyder
THE BOTTOM LINE This Paddy Chayefsky rarity woos faintly.
Follow Diane Snyder on Twitter: @DianeLSnyder