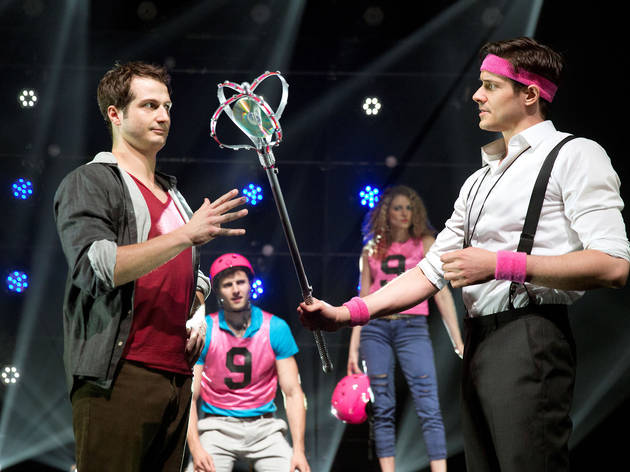 1/6
Photograph: Joan Marcus
Nobody Loes You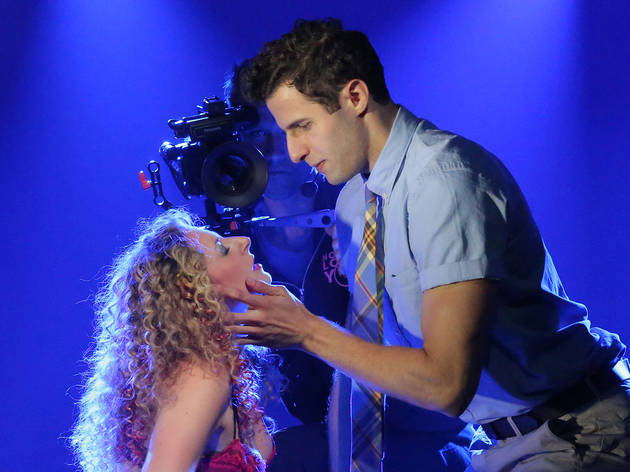 2/6
Photograph: Joan Marcus
Nobody Loes You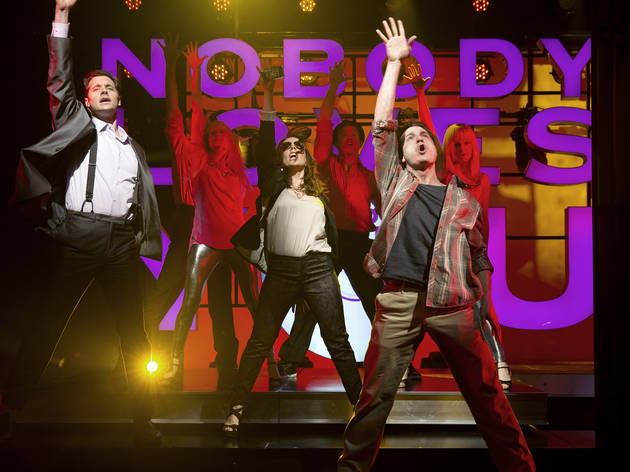 3/6
Photograph: Joan Marcus
Nobody Loes You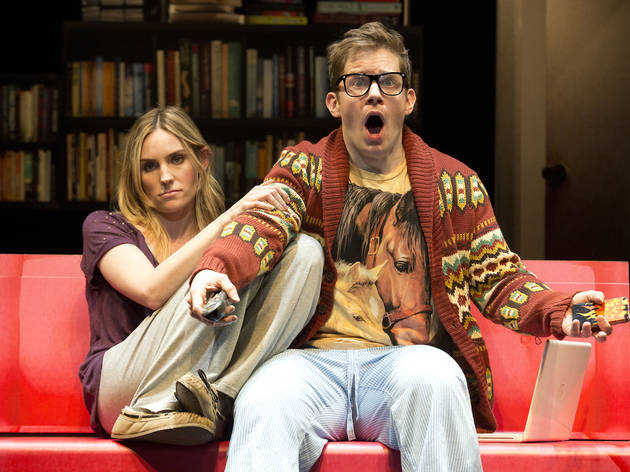 4/6
Photograph: Joan Marcus
Nobody Loes You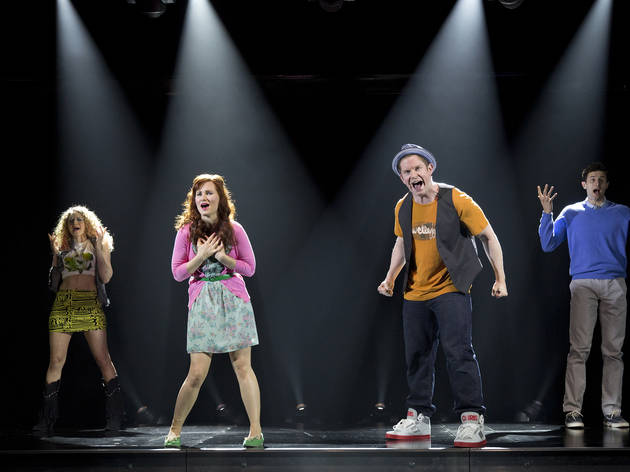 5/6
Photograph: Joan Marcus
Nobody Loes You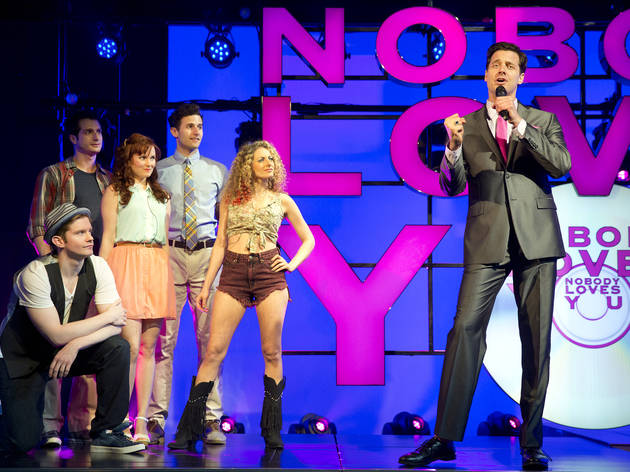 6/6
Photograph: Joan Marcus
Nobody Loes You
Nobody Loves You. Second Stage Theatre (see Off Broadway). Book by Itamar Moses. Music by Gaby Alter. Lyrics by Moses and Alter. Directed by Michelle Tattenbaum. With ensemble cast. Running time: 1hr 30mins. No intermission.
Nobody Loves You: in brief
Whip-smart playwright Itamar Moses takes on reality-TV tropes in this new musical with tunes by Gaby Alter. A philosophy graduate student successfully auditions for a dating show in order to re-woo an ex-girlfriend. The talented and appealing cast includes Leslie Kritzer, Lauren Molina and Rory O'Malley.
Nobody Loves You: theater review by David Cote
The theater is a great place to not notice pop culture going to hell. Of course, the downside to subsisting on a diet of Broadway musicals and nonprofit plays is that you can drift hopelessly out of touch. (DVRs and Netflix help keep you insulated.) So along comes the cheeky and highly crushable Nobody Loves You, a musical satire set in the phony echo chamber of reality TV. In case you missed that America had devolved into a wasteland of media-addled bro-douches and ho-skanks, here is your witty wake-up call.
Not that book writer Itamar Moses and composer Gaby Alter people their show—and the show-within-a-show—with only unlikable types; in fact, it's impressive how much sympathy their gym-bodied gargoyles earn over the course of 90 minutes. Philosophy grad student and reflexive snob Jeff (Bryan Fenkart) breaks up with a girlfriend over his disdain for her favorite program, also called Nobody Loves You. In classic musical-comedy fashion, Jeff auditions to join the hookup competition to win her back. He ends up intellectually trolling the studio for his dissertation on ontology (the study of being and reality—not be confused, as it is for laughs, with optometry). Unforeseen complications: the various schemes of the other contestants, played by a zesty ensemble, and Jeff's attraction to comely producer Jenny (Aleque Reid). Among the shameless scene-stealers, there's Heath Calvert as the dead-eyed, blow-dried host; Lauren Molina as a needy nympho; and Rory O'Malley, squealing with glee as a spastic überfan and Twitter addict.
Alter's score adroitly tweaks pop conventions, and the lyrics find endless ways to recycle motifs about realness, fakery and narcissism. And it's exciting to see a playwright of Moses's gifts play with a new structure. There may be no surprises as Nobody sets up and hits its targets, but as in many "unscripted" programs (so I hear), some barbs hit your funny bone, others your heart.—Theater review by David Cote
Follow David Cote on Twitter: @davidcote
Discounted tickets are available through August 11 through Time Out Offers.
Ticket Offers from Time Out New York
Looking for tickets to a Broadway or Off Broadway show? Time Out Offers brings you terrific discounts on tickets to the latest New York theater. Want even more ideas? Check out Time Out New York's complete listings of Broadway, Off Broadway and Off-Off Broadway shows, and browse all available tickets.