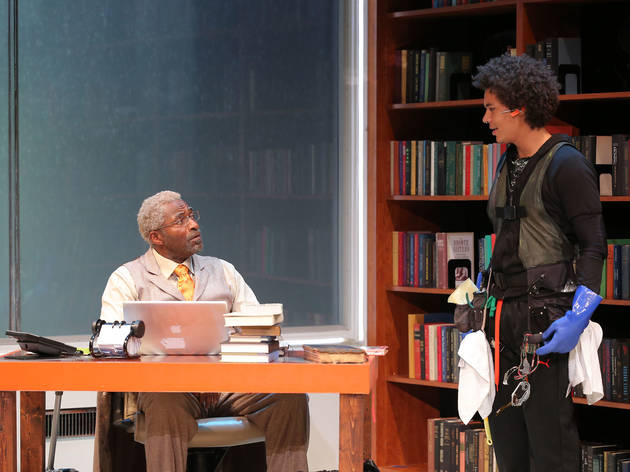 1/6
Photograph: Joan Marcus
stop. reset.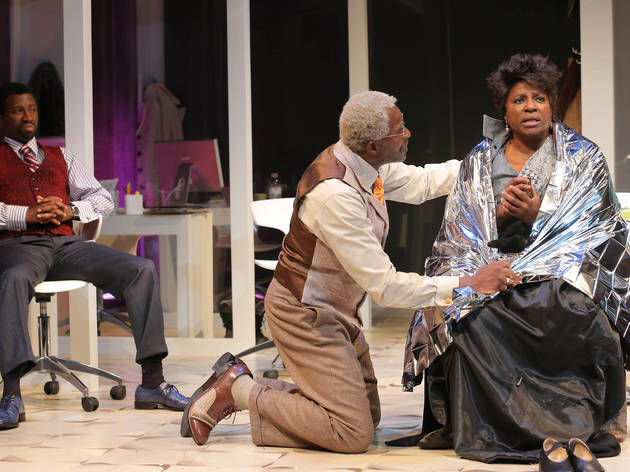 2/6
Photograph: Joan Marcus
stop. reset.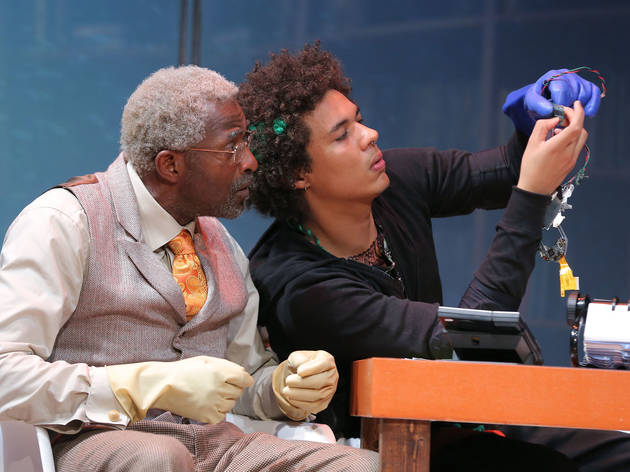 3/6
Photograph: Joan Marcus
stop. reset.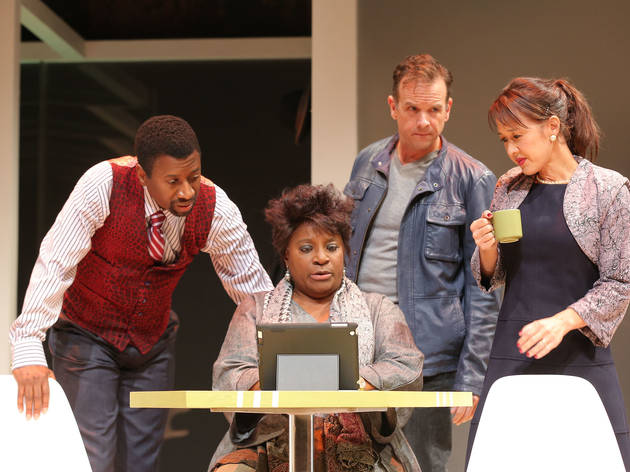 4/6
Photograph: Joan Marcus
stop. reset.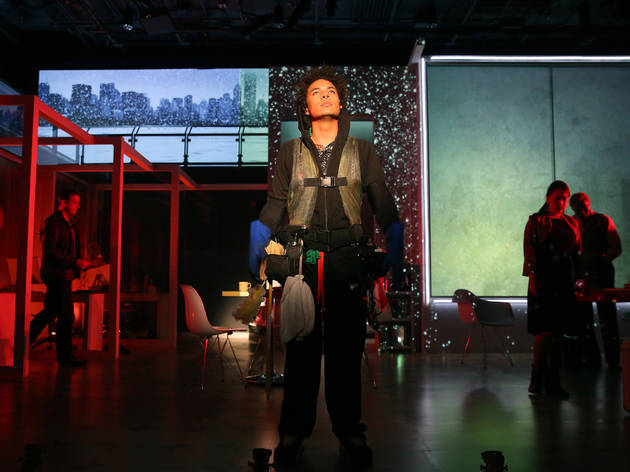 5/6
Photograph: Joan Marcus
stop. reset.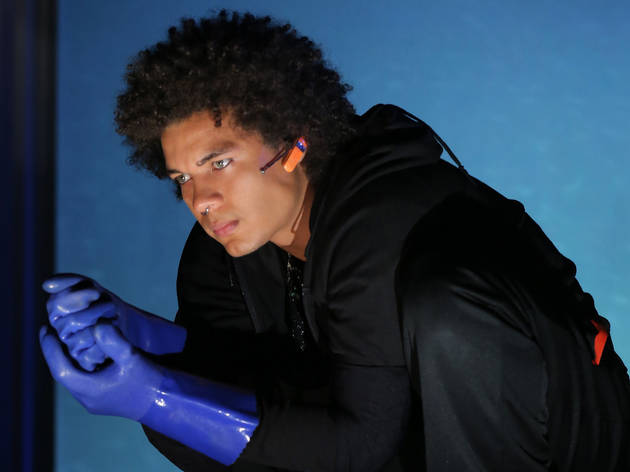 6/6
Photograph: Joan Marcus
stop. reset.
stop. reset. Pershing Square Signature Center (see Off Broadway). Written and directed by Regina Taylor. With ensemble cast. Running time: 1hr 40mins. No intermission.
stop. reset: in brief
An old-school African-American book publisher tries to keep a finger on the racing pulse of the digital age in a new drama by Regina Taylor, one of Signature Theatre Company's Residency Five playwrights. The cast includes Carl Lumbly, Ismael Cruz Córdova and Michi Barall.
stop. reset: theater review by David Cote
A recent study by the University of Michigan found that the more its subjects checked Facebook, the more they felt sad and unfulfilled. Their blues were probably nothing compared to the depression one lapses into by the end of Regina Taylor's muddled stab at magical-realist Afrofuturism, stop. reset., which ponders the deracinating and socially corrosive effects of life lived in cyberspace and fragmented through social media.
Set in the offices of Alexander Ames Chicago Black Books Publisher (catchy name!), the play establishes an initial, tenuous connection to reality, but quickly veers into speculative whimsy with the arrival of J (Ismael Cruz Córdova), a young janitor who appears to be an avatarlike time traveler who steals and trades 21st-century tech artifacts.
J attracts the attention of the aged Ames (Carl Lumbly), who's reeling under the dual pressure of falling book sales and the rush to digitize. Ames must trim his personnel, but who should go? Middle-aged Jan (LaTanya Richardson Jackson), the only female black staffer? Tim (Donald Sage Mackay), a white guy who has put more than 20 years into the company? Nervous Asian-American Deb (Michi Barall), who can't afford to change careers? Or Chris (Teagle F. Bougere), slick and cocky, who has become a surrogate for Ames's dead son?
I'm all for sci-fi in the theater, but writer-director Taylor spends too much time on these underwritten stock types and too little creating fleshed-out people or juicy arguments for (or against) a future in which books, race, gender and all the shackles of history fall away in a rainbow burst of pixels and code. The language is strenuously poetic, but rarely takes flight. It seems that more thought was put into the sleekly transparent set (by Neil Patel) and the layered video projections (by Shawn Sagady) than human stakes or world-building. While the toll that technology is taking on society and our souls is a valid subject, a techno-melodrama so on-the-nose yet incoherent is not interactive enough to draw you away from your screen.—Theater review by David Cote
Follow David Cote on Twitter: @davidcote
Ticket Offers from Time Out New York
Looking for tickets to a Broadway or Off Broadway show? Time Out Offers brings you terrific discounts on tickets to the latest New York theater. Want even more ideas? Check out Time Out New York's complete listings of Broadway, Off Broadway and Off-Off Broadway shows, and browse all available tickets.