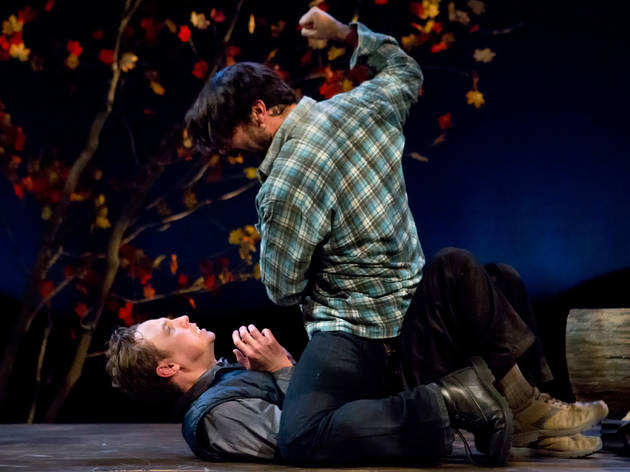 1/8
Photograph: Hunter Canning
The Clearing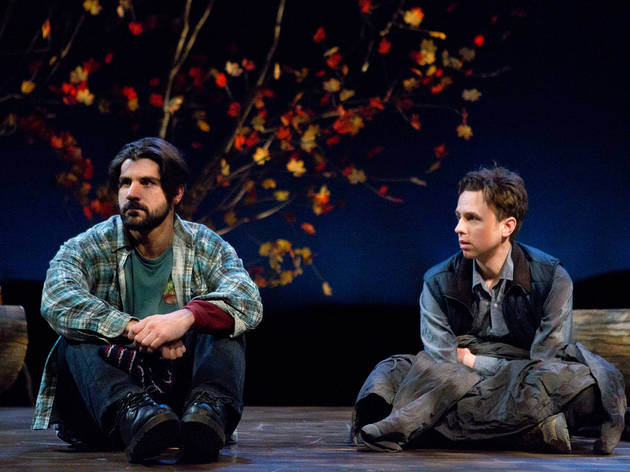 2/8
Photograph: Hunter Canning
The Clearing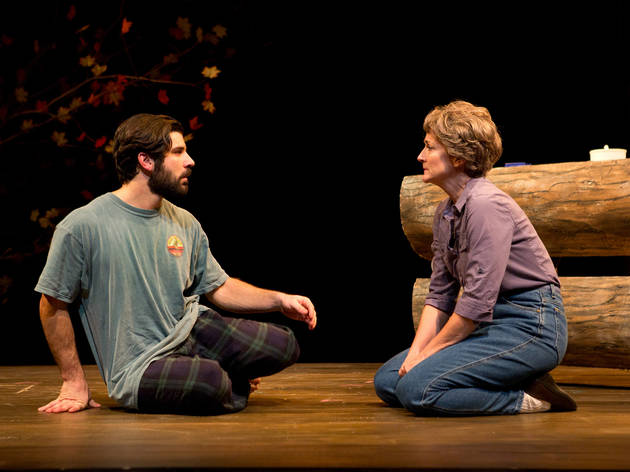 3/8
Photograph: Hunter Canning
The Clearing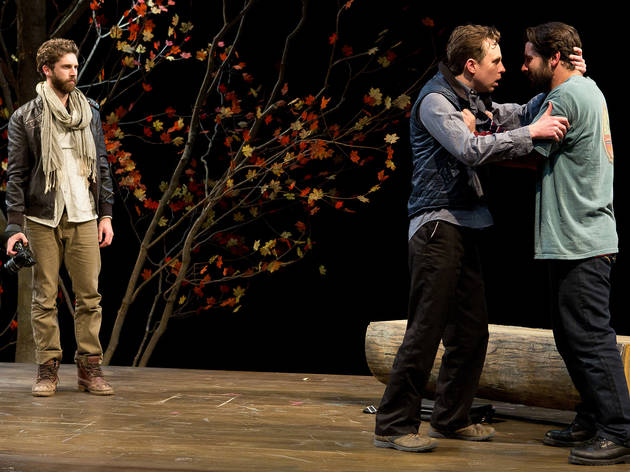 4/8
Photograph: Hunter Canning
The Clearing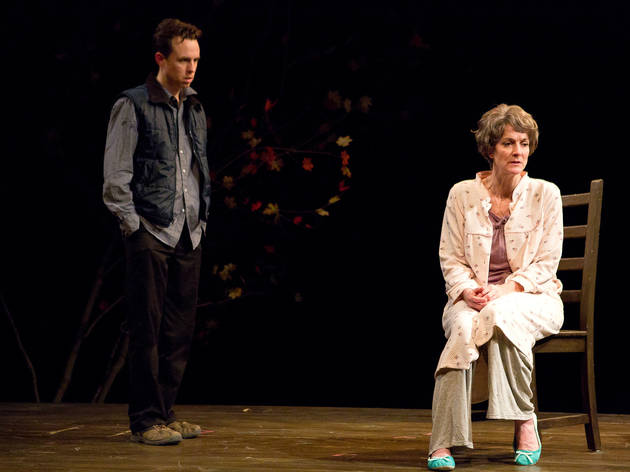 5/8
Photograph: Hunter Canning
The Clearing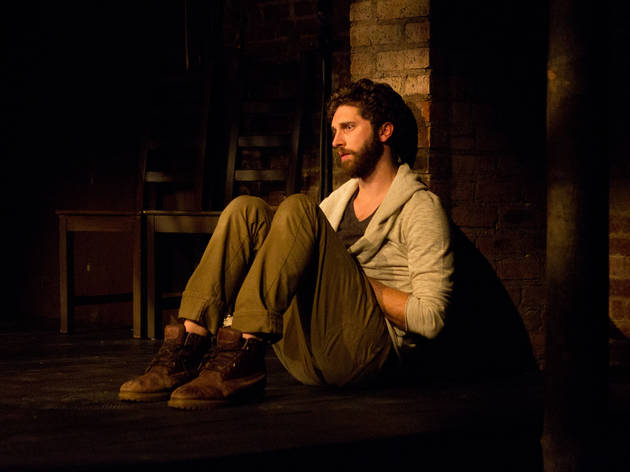 6/8
Photograph: Hunter Canning
The Clearing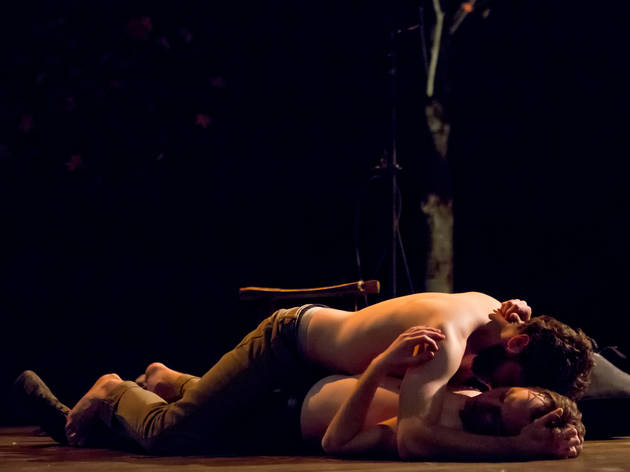 7/8
Photograph: Hunter Canning
The Clearing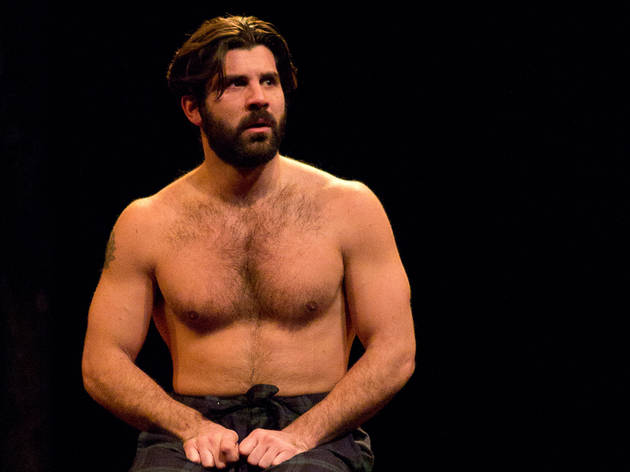 8/8
Photograph: Hunter Canning
The Clearing
The Clearing. Theatre at St. Clement's (see Off Broadway). By Jake Jeppson. Directed by Josh Hecht. With ensemble cast. Running time: 1hr 40mins. No intermission.
The Clearing: in brief
A handsome stranger throws a tight-knit family into discord (don't they always?) in the premiere of a drama by recent Yale M.F.A. graduate Jake Jeppson, directed by Josh Hecht.
The Clearing: theater review by Adam Feldman
The Clearing deals with long-buried family secrets, and digs them up protractedly. For 18 years, the Ellis brothers—Chris (Brian P. Murphy), domineering and mentally unstable, and Les (Brian McManamon), mousy and gay—have met at a campsite near a cliff to commemorate a terrible event from their childhood. Their deep fraternal bond, sealed with s'mores, is threatened by Les's new boyfriend, Peter (Gene Gallerano), a gentle photographer. Peter keeps asking Les what the secret is, but Les clams up because it's just too secret-y; not even the boys' lonely mother (Allison Daugherty) can be told.
This avoidance drags on till the end of the play, when an anticlimactic revelation is followed by a lurid twist that—thanks to The Clearing's time-shifting structure, which starts at the end of the story—is not very hard to foresee. Directed by Josh Hecht, the cast does a fair job of sustaining the audience through Jake Jeppson's overlong cliff-hanger of a script (which includes patches of metaphysical whimsy), and Daugherty expertly handles a scene in which she exposes herself for Peter's camera. But the play itself is clear to the point of transparency.—Theater review by Adam Feldman
THE BOTTOM LINE All is revealed, in undue time.
Follow Adam Feldman on Twitter: @FeldmanAdam
Ticket Offers from Time Out New York
Looking for tickets to a Broadway or Off Broadway show? Time Out Offers brings you terrific discounts on tickets to the latest New York theater. Want even more ideas? Check out Time Out New York's complete listings of Broadway, Off Broadway and Off-Off Broadway shows, and browse all available tickets.