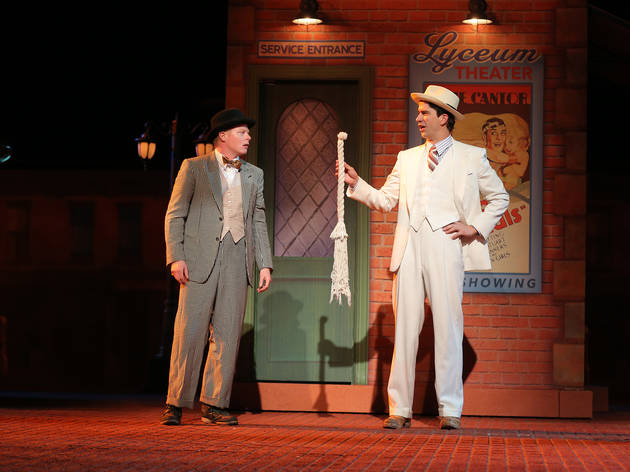 1/6
Photograph: Joan Marcus
The Comedy of Errors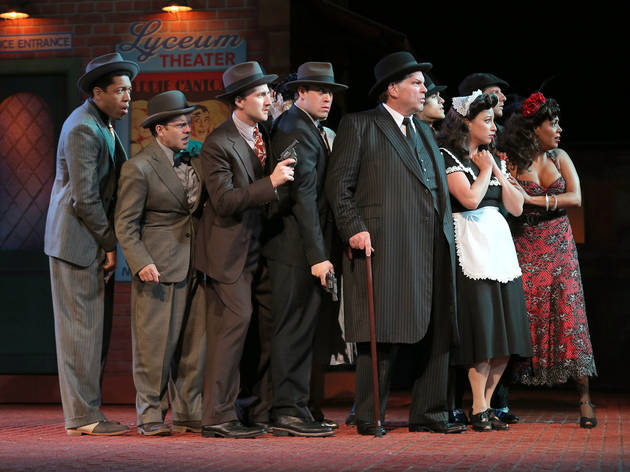 2/6
Photograph: Joan Marcus
The Comedy of Errors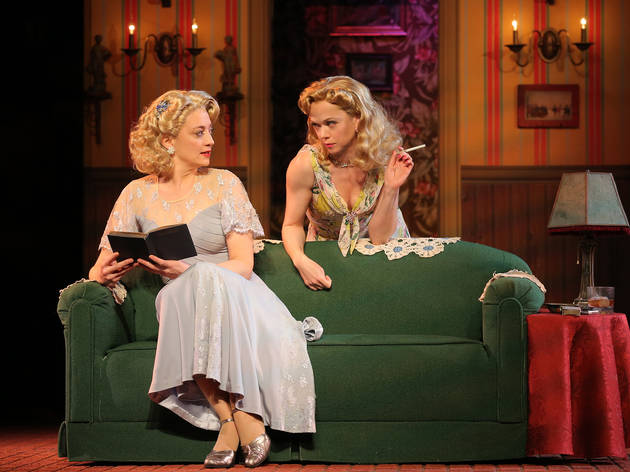 3/6
Photograph: Joan Marcus
The Comedy of Errors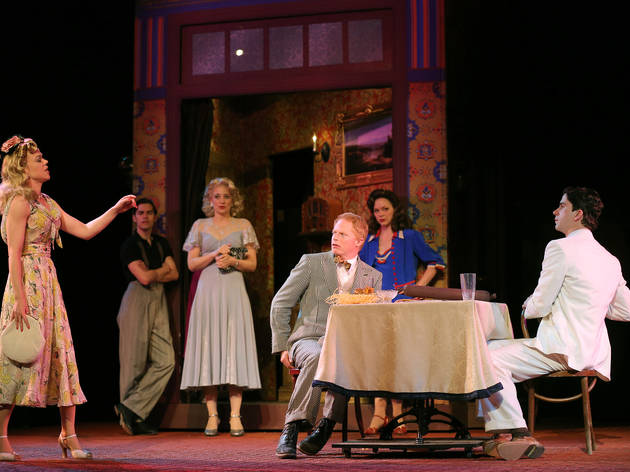 4/6
Photograph: Joan Marcus
The Comedy of Errors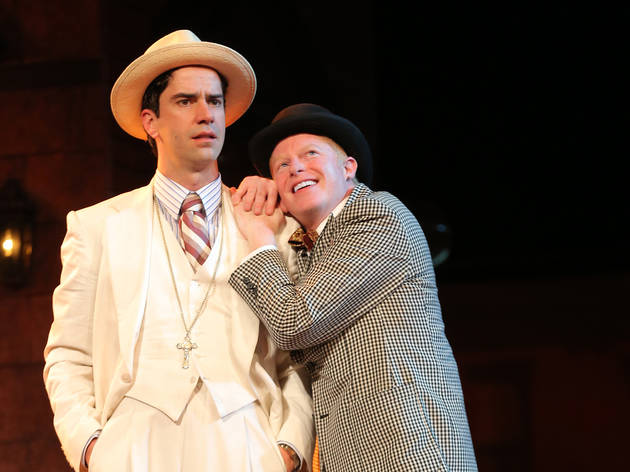 5/6
Photograph: Joan Marcus
The Comedy of Errors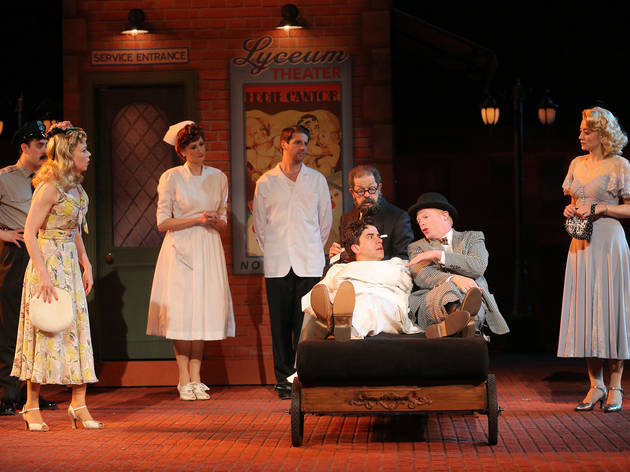 6/6
Photograph: Joan Marcus
The Comedy of Errors
The Comedy of Errors. Delacorte Theater (see Off Broadway). By William Shakespeare. Directed by Daniel Sullivan. With Hamish Linklater, Jesse Tyler Ferguson. Running time: 1hr 30mins. No intermission.
The Comedy of Errors: plot synopsis
Jesse Tyler Ferguson and Hamish Linklater are the rare actors who can boast both sitcom face recognition and extensive cred as Shakespearean actors. Now their fans get twice the fun as the Public's beloved Shakespeare in the Park series presents the Bard's clever farce, in which two pairs of identical twins end up in double jeopardy. Daniel Sullivan's delightful cast also includes Emily Bergl, Jonathan Hadary, de'Adre Aziza, Becky Ann Baker, Robert Creighton and Heidi Schreck.
The Comedy of Errors: theater review by David Cote
In most productions of Shakespeare's early farce, two sets of actors play the identical twins—masters and servants who mistake each other over the course of a day, which leads to escalating comic insanity. It doesn't matter if the twins don't resemble each other; giggling audiences are happy to suspend disbelief. But for Daniel Sullivan's Shakespeare in the Park staging, Hamish Linklater plays both Antipholuses and Jesse Tyler Ferguson takes on the Dromios. Is such double duty worth it? Very much so; that is, until the very end. For most of this pared-down, breathlessly played 90-minute version, we enjoy seeing Ferguson exit through an upstage door as Dromio of Ephesus, then bound on from the other end of the Delacorte, seconds later, as Dromio of Syracuse.
The quick-change tricks have to stop, of course, at the denouement, when the twins are reunited and all confusions straightened out. For that, Sullivan deploys a pair of body doubles, and the comic fizz falls a bit flat. Until then, The Comedy of Errors is an elegant summer delight. The youthful cast includes adorable Emily Bergl and Heidi Schreck as Ephesian sisters caught between Antipholuses; de'Adre Aziza has a smoky turn as a sexy torch singer. Sullivan's jazzy production is set in a gangsters-and-molls 1940s, with swing-dance interludes burning up the stage between scenes. The biggest praise goes to lanky Linklater and gushing Ferguson. They are a study in tropic contrasts, Linklater all desert-dry ripostes and Ferguson a humid jungle of spastic grimaces and panicky smiles. No errors here; all's right for a night of big laughs.—Theater review by David Cote
Tickets are free (two per person) and may be picked up only on the day of performance after 12pm at the Delacorte Theater. A limited number of tickets are also distributed via online lottery; see the website for details.
Follow David Cote on Twitter: @davidcote
Ticket Offers from Time Out New York
Looking for tickets to a Broadway or Off Broadway show? Time Out Offers brings you terrific discounts on tickets to the latest New York theater. Want even more ideas? Check out Time Out New York's complete listings of Broadway, Off Broadway and Off-Off Broadway shows, and browse all available tickets.